Not only is Google one of the most powerful search engines on the web, it's also one of the most popular go-tos for business feedback and reviews.
The ScreenCloud Google Reviews app displays feedback shared on Google right to your digital signage screens. Displaying reviews to your teams can help build validation on services provided and can help identify ways to improve your service.
Here's how it works:
1. Select and install ScreenCloud's Google Reviews app
1.1. Get started by clicking here and selecting "Get App". This will prompt you to either log into your existing ScreenCloud account, or sign up for our 14-day free trial in order to use the Google Reviews app and other available apps within our App Store.
1.2. Once you're logged in, you can select 'Add this app' from the top right-hand corner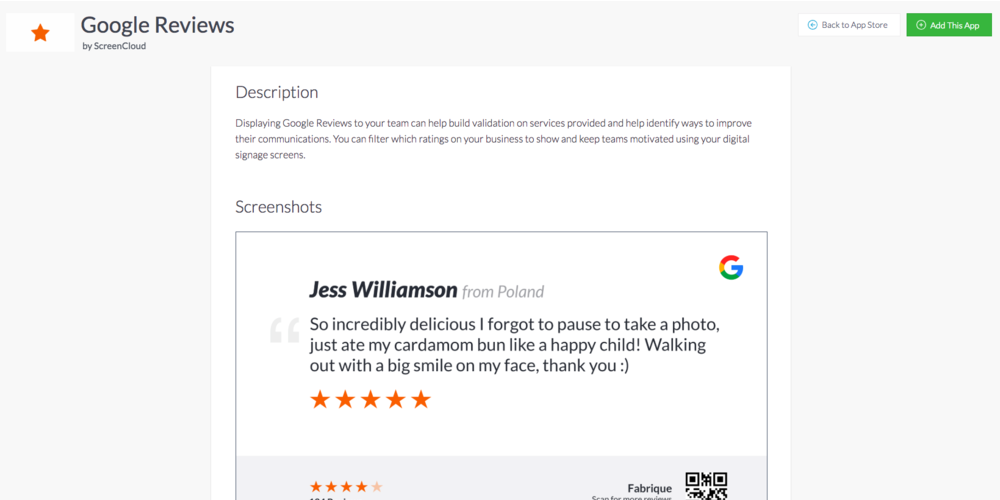 2. Configure the app
2.1.  Next, select "Configure" to open the Google Reviews configuration panel to select a location for the app to pull in data.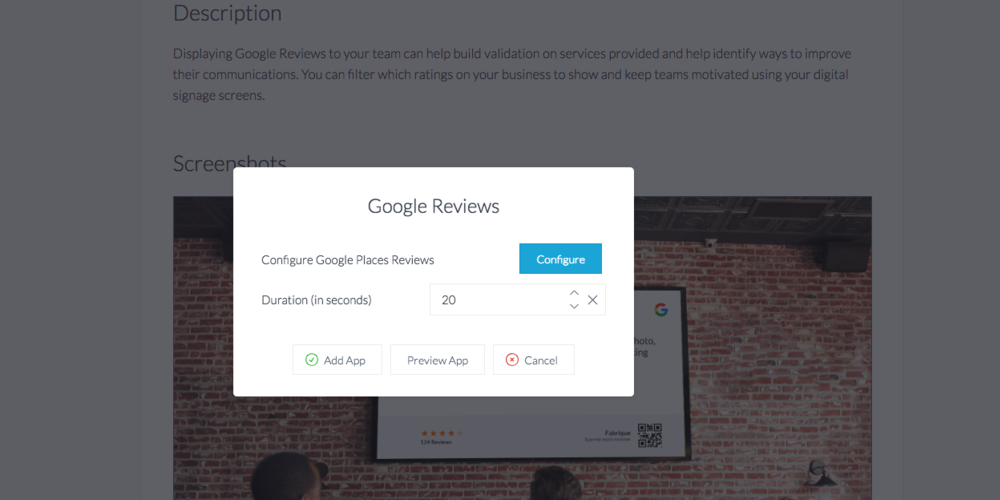 2.2. You can type in the name of a business or location and see the results to choose from.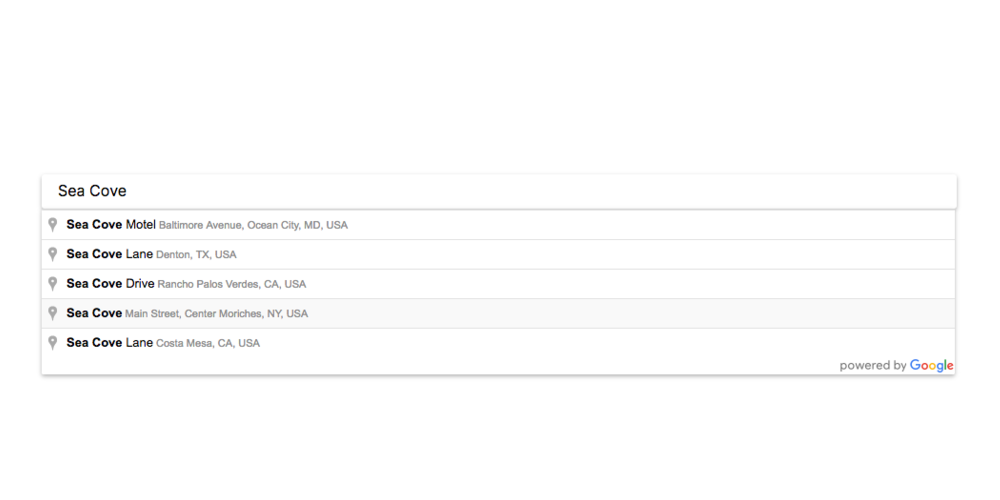 2.3. Once your location is chosen, you can click "Save" to return to the preview panel. Once you've saved your Google Review app you'll see a green checkmark next to "Configure".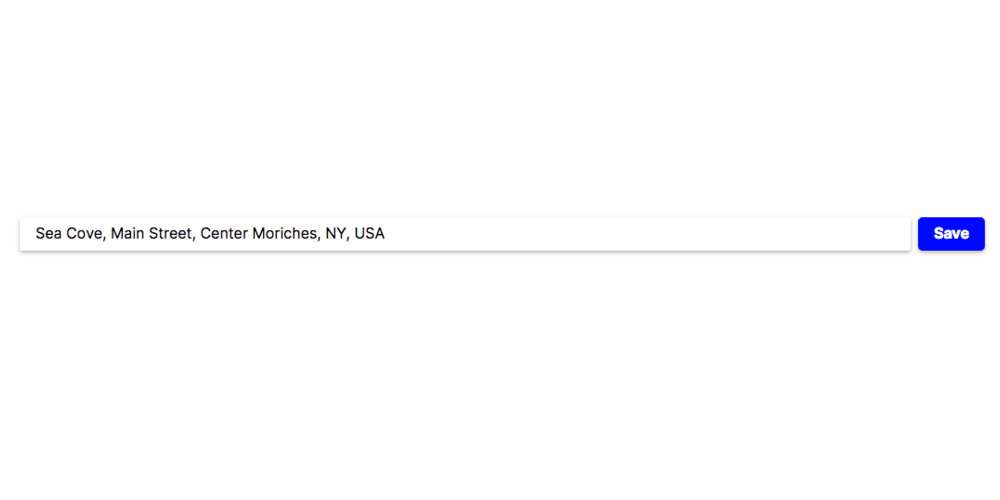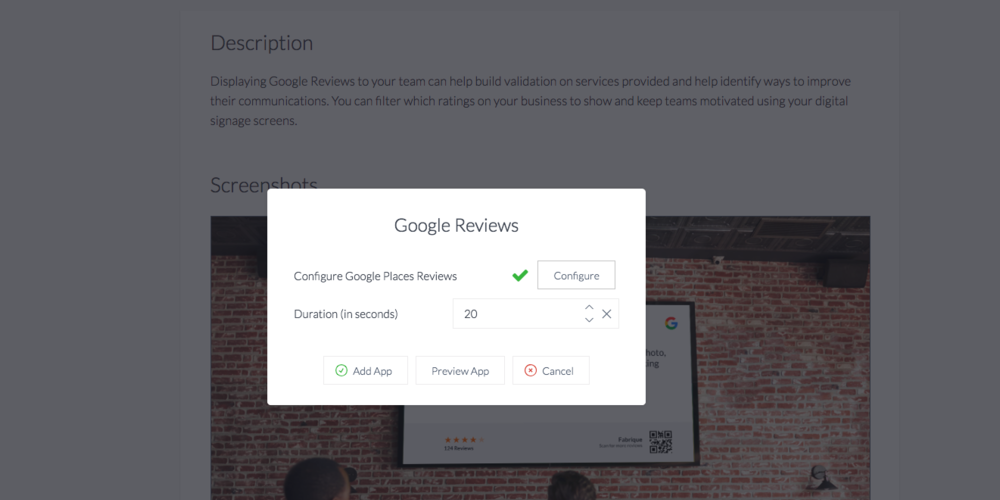 3. Select the duration
You can select the duration (in seconds) for each review to show on screen. The default is set to 20 seconds.
4. Preview your Google Reviews app
4.1. To preview your Google Reviews, select "Preview App". This will open a new window where you can see what your Google reviews will look like on screen.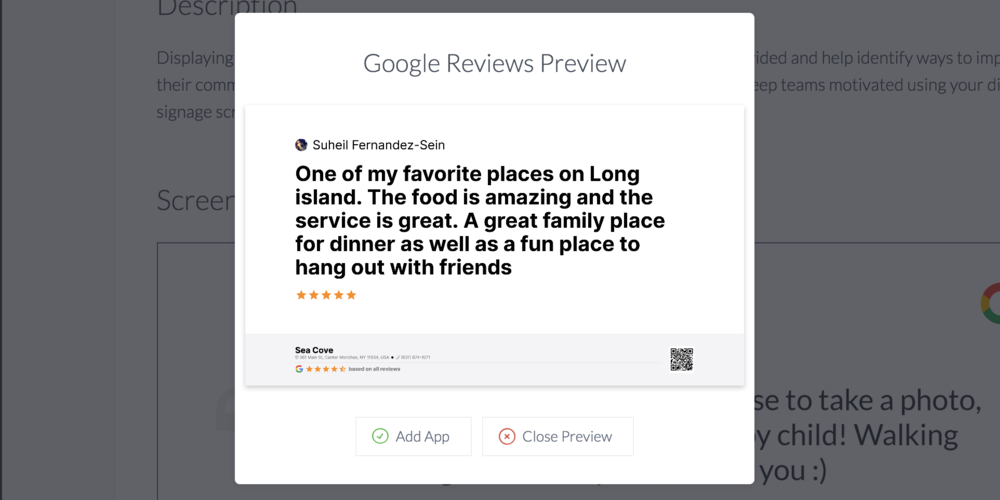 4.2. If you need to make any changes click "Close Preview" then "Configure" to reopen the Google Reviews location tool. Once you've made any further changes, click "Save Changes" and return to open the preview.
5. Add Google Reviews app to your playlist
5.1. Once you're happy with your settings, click "Add App" and give your Google Reviews app a name. This will help you to spot it later in your content library, particularly if you are planning to use more than one Google Reviews app within your playlist.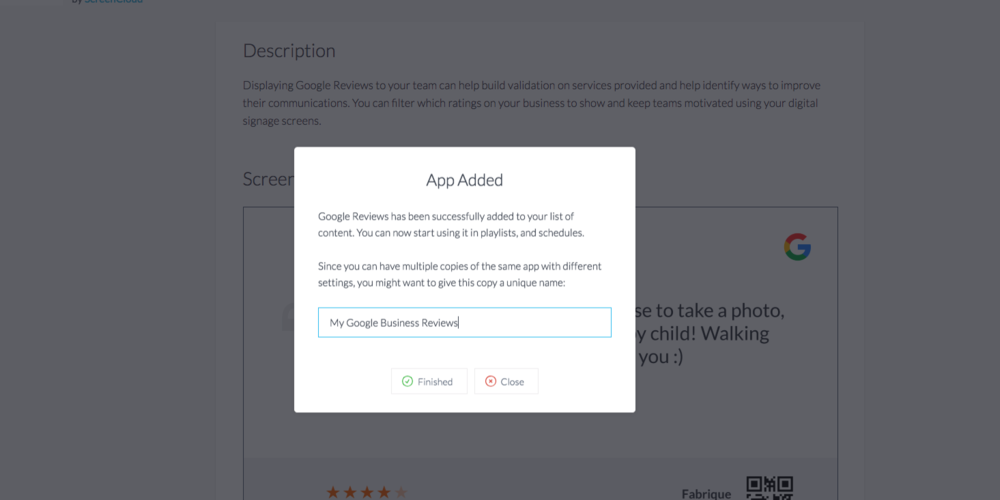 5.2. Select "Finished" and your Google Reviews app will now be listed within your Content Library.
Please Note, If you want to edit your Google Reviews app at any time, you can simply hover over the app in the content library and choose "Edit This App".
5.3. Next, select the playlist you wish to add this to and drag and drop the Google Reviews app from the right-hand side to the playlist of your choosing.

5.4. Here, you can also change the duration that your Google Reviews app is shown for, currently set as 2:00 for two minutes.
Frequently asked questions:
How far back does the app pull in reviews?
The app caches reviews that are pulled in, allowing it to displaying up to five or more reviews.
Can I filter which reviews to show?
Currently, the app is designed to only pull in recent reviews. Our product development team is working towards adding a filter feature to choose which ratings to show on screen, this will be available in a future version of the app.
How do customers use the QR Code?
The QR Code on screen lets customers scan the barcode while reviews are shuffling using the Google Reviews app on their smartphone. It will bring them automatically to the reviews page for your business.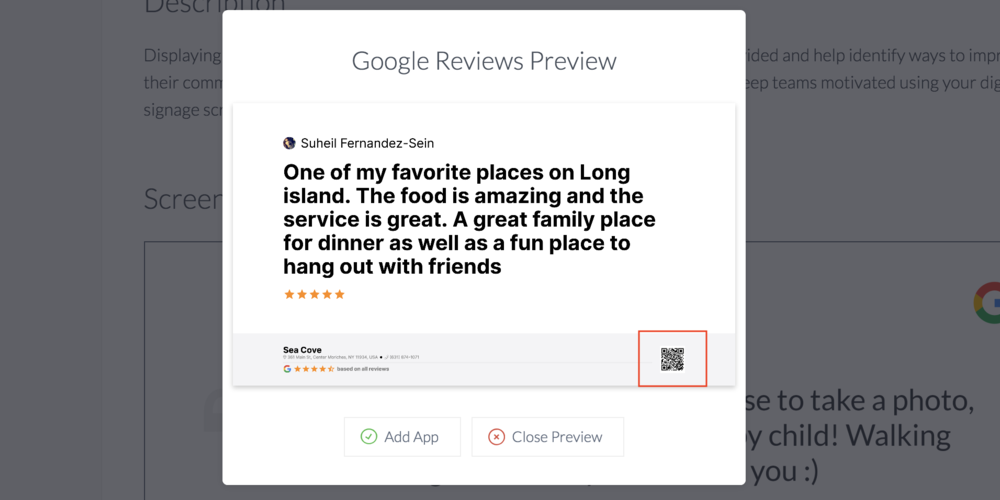 For further questions, please contact support@screen.cloud with details.