The ScreenCloud Yammer app helps everyone to gain more visibility over your Yammer communications by sending the latest messages to your digital signage screens. This eases communication between teams and ensures no one ever misses a message again.
With the ScreenCloud Yammer app you can:
Select which Yammer groups you want to show
See chats on screen, as they're happening in Yammer
Choose how to view your content; whether it's by individual message or chat log
Here's how it works:
1. Select and install ScreenCloud's Yammer app
1.1. Get started by clicking here and selecting "Get App". This will prompt you to either log into your existing ScreenCloud account, or sign up for our 14-day free trial in order to use the Yammer app and other available apps within our App Store.
1.2. Once you're logged in, you can select 'Add this app' from the top right-hand corner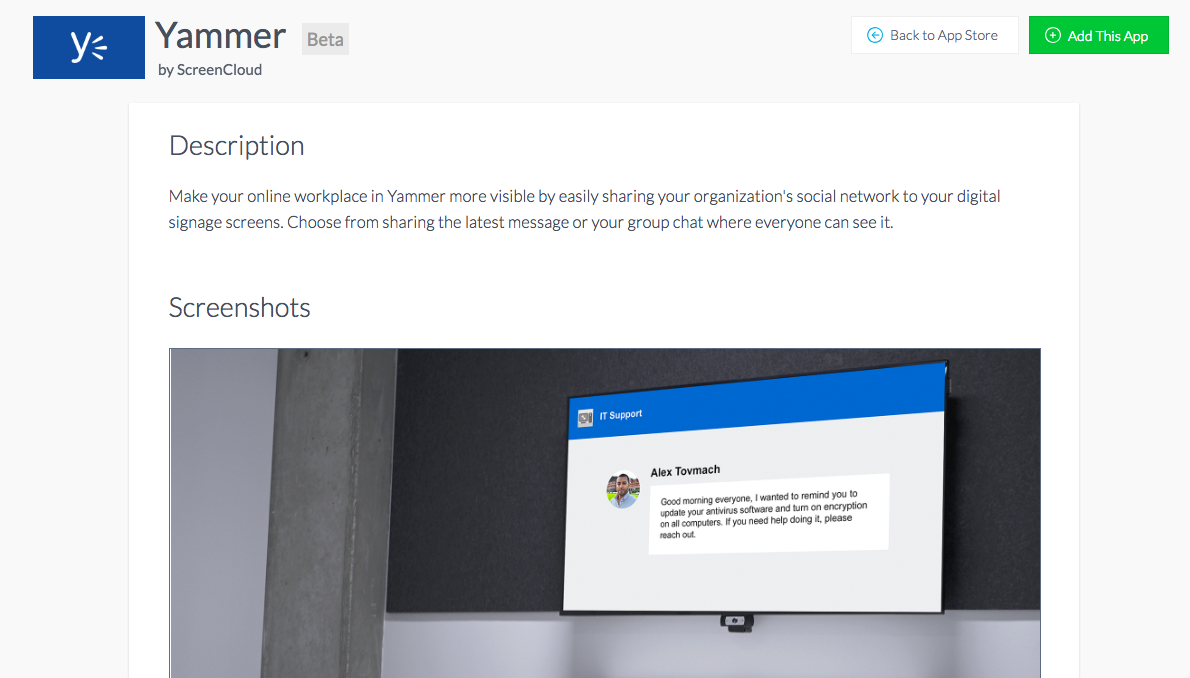 2. Connect your Yammer account
2.1. Next, you'll need to give ScreenCloud permission to access your company Yammer account. Hit "Log in" and you'll see a new tab open where you can enter your Yammer login details.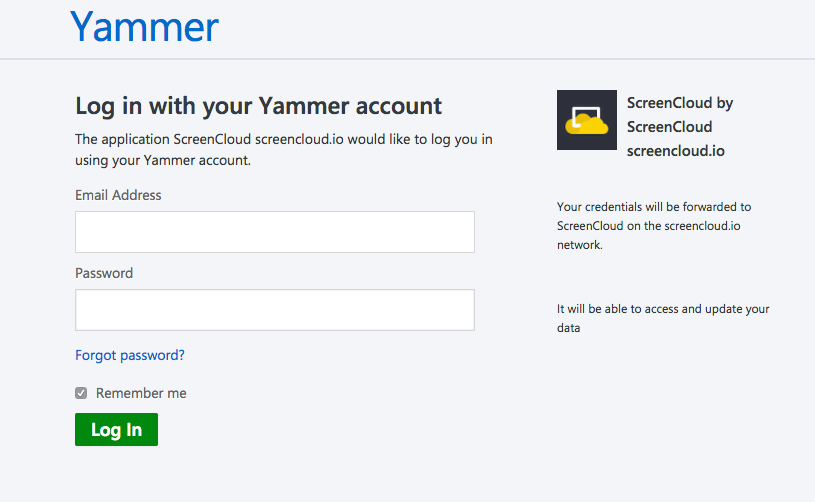 2.2. Once logged in you'll see the list of groups associated with your Yammer account. You can choose which group to display by clicking on it. Don't worry if you want to show more than one group - you can add the Yammer app and select a different group as many times as you want, or use the all company channel to pull in multiple posts from across channels.
Note: You'll see the handy "PRIVATE" tag on any groups which are private, in case you don't want to share those to your public screen.
2.3. Once you have successfully chosen your Yammer group, this window will close and you'll see a green checkmark next to "Log in" to show that your Yammer account is successfully linked.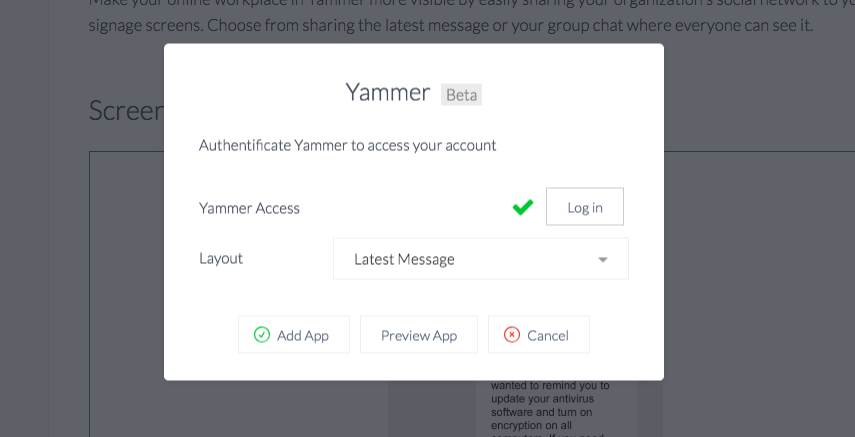 3. Choose your view
Next, you can use the dropdown to select whether you want to view Yammer by latest message: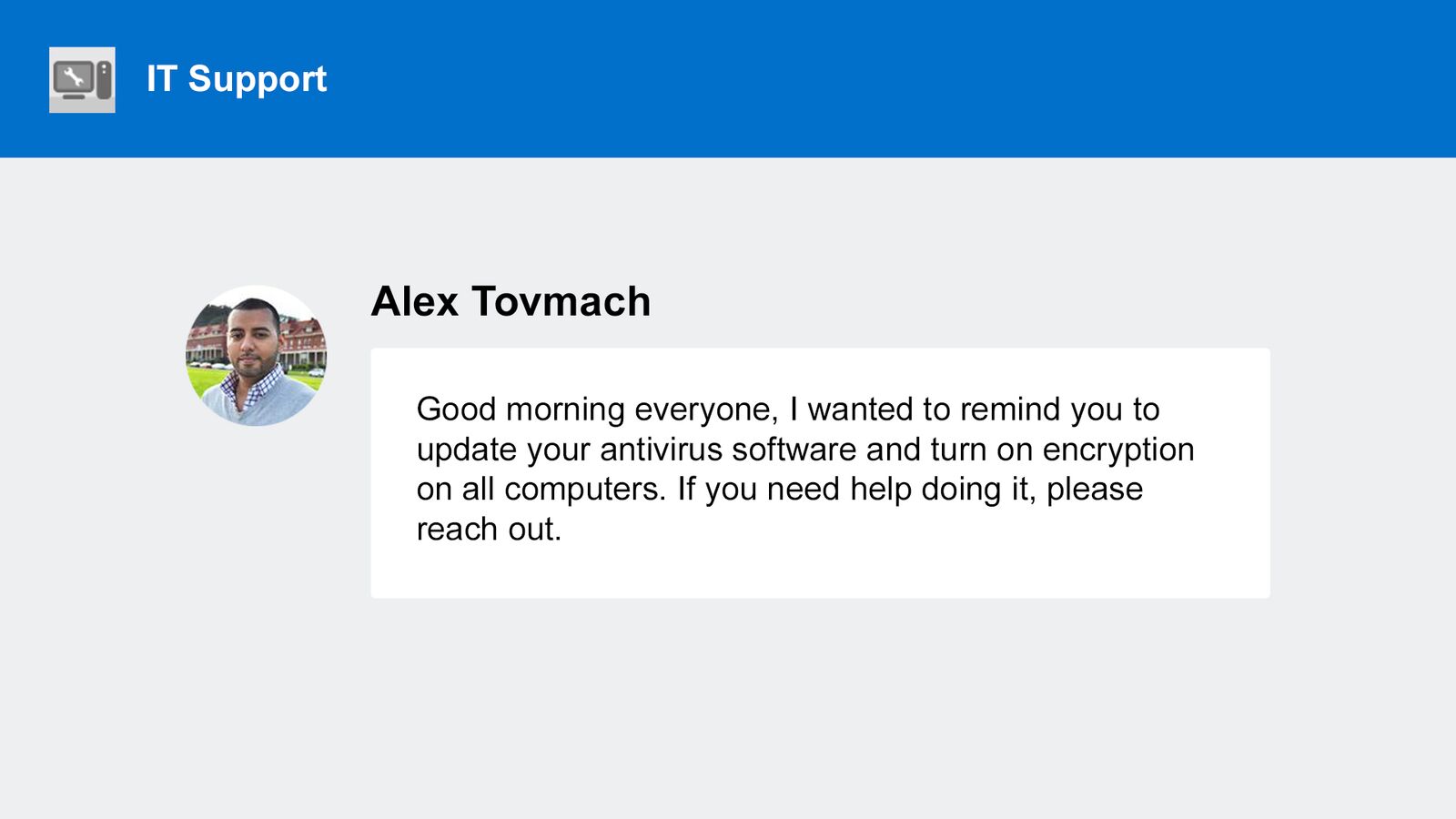 Alternatively, you can show Yammer by chat log: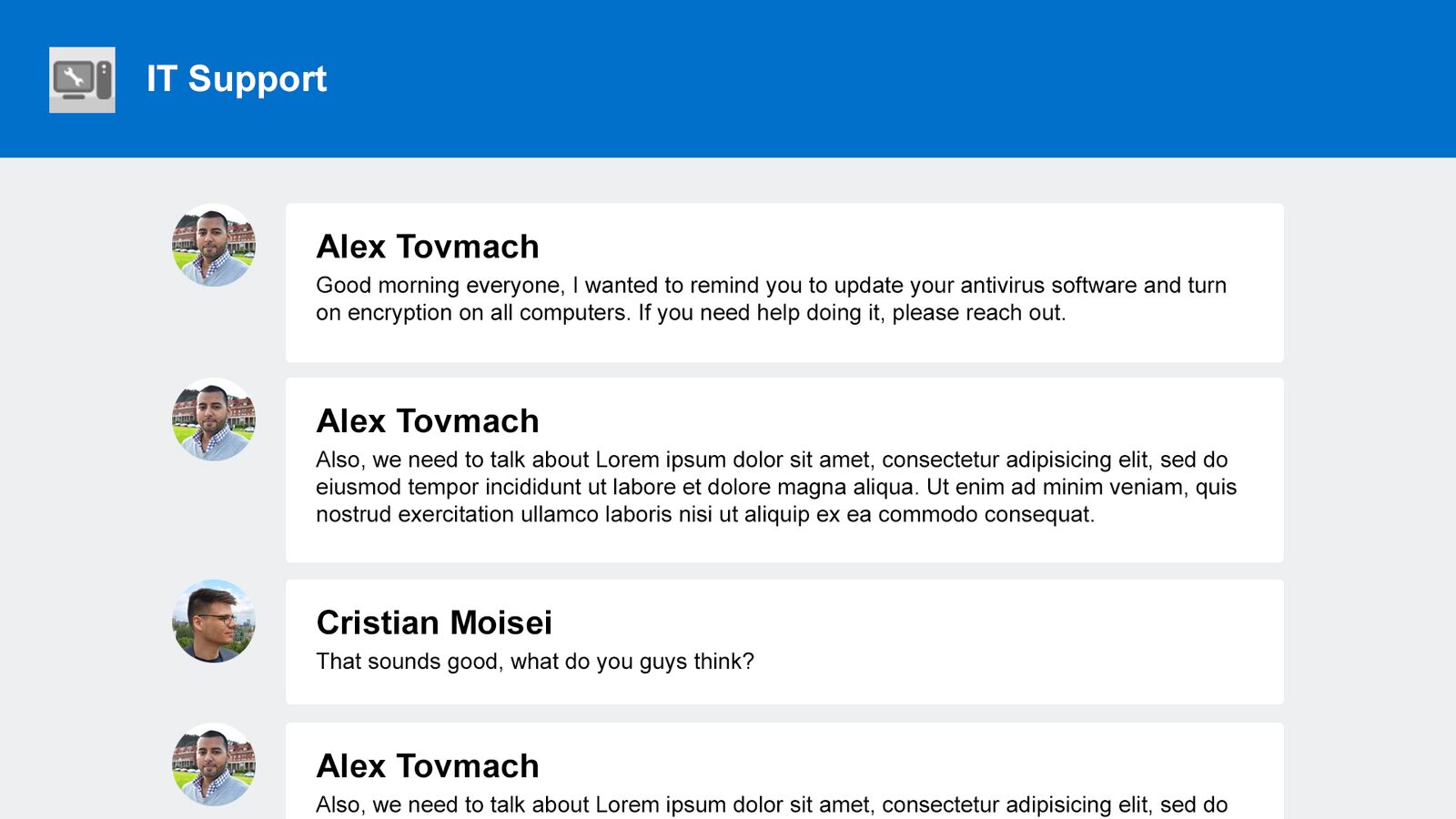 Each view supports pulling in images and praise comments from your channels.
4. Preview your messages
Once you have chosen your settings select "Preview" to see what your groups will look like when displayed on screen.
Once you are happy with your settings, select "Add App" and give your app a name.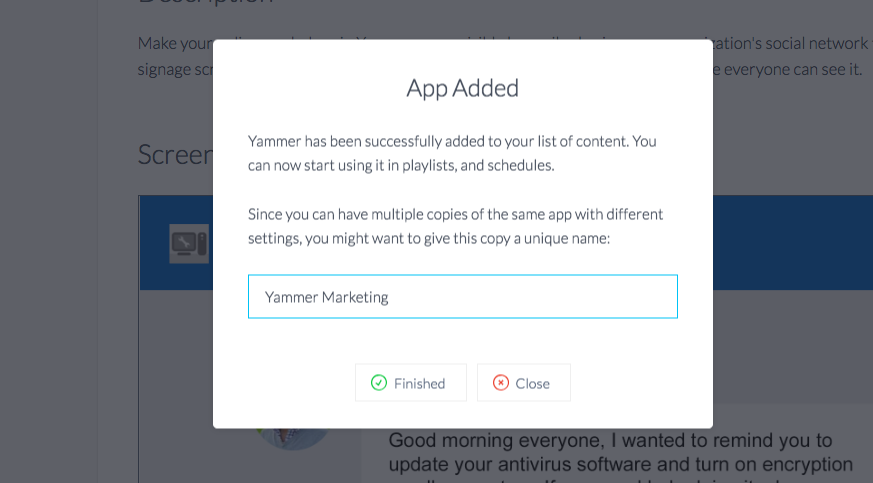 5. Add Yammer app to a playlist
Next, go to "Playlists" and drag and drop the app from the selection bar on the right-hand side, to the playlist of your choosing.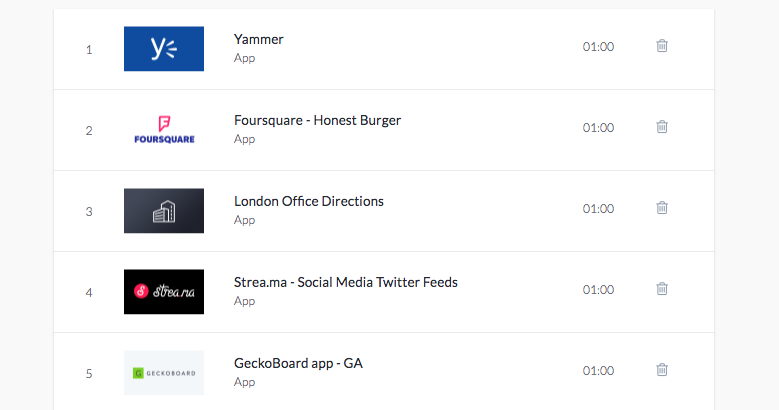 You can choose how long to show your Yammer messages for by changing the time in the duration column (currently set as 1:00 for one-minute).
Frequently asked questions:
Can I add more than one Yammer group to my display?
Yes, you can add as many different Yammer apps as you like, simply go through the process each time, choosing the different Group you wish to show.
How often will Yammer app update?
Yammer app updates in real time, so your latest messages will appear on screen within a few seconds of them being sent.
For further questions, please contact support@screen.cloud with details.