Please note, if you are using the older version of ScreenCloud (signage.screencloud.com) you can download the alternative Stocks guide here.
The ScreenCloud Stocks app makes it easy to share the latest stock prices direct to your digital screens, powered by real-time information from IEX Cloud. This allows you to show the latest stock prices on your digital screens in an office, reception, school, or business environment.
With the ScreenCloud Stocks app you can:
Choose multiple different stock options from companies such as American Airlines, Cisco, and Starbucks.
Receive new stock information in real-time.
Choose a theme for your display, or create your own with custom colors and branding.
Here's how it works:
1. Select and install ScreenCloud's Stocks app
1.1. Get started by logging into your ScreenCloud account here and choosing the ScreenCloud App Store from the left-hand menu.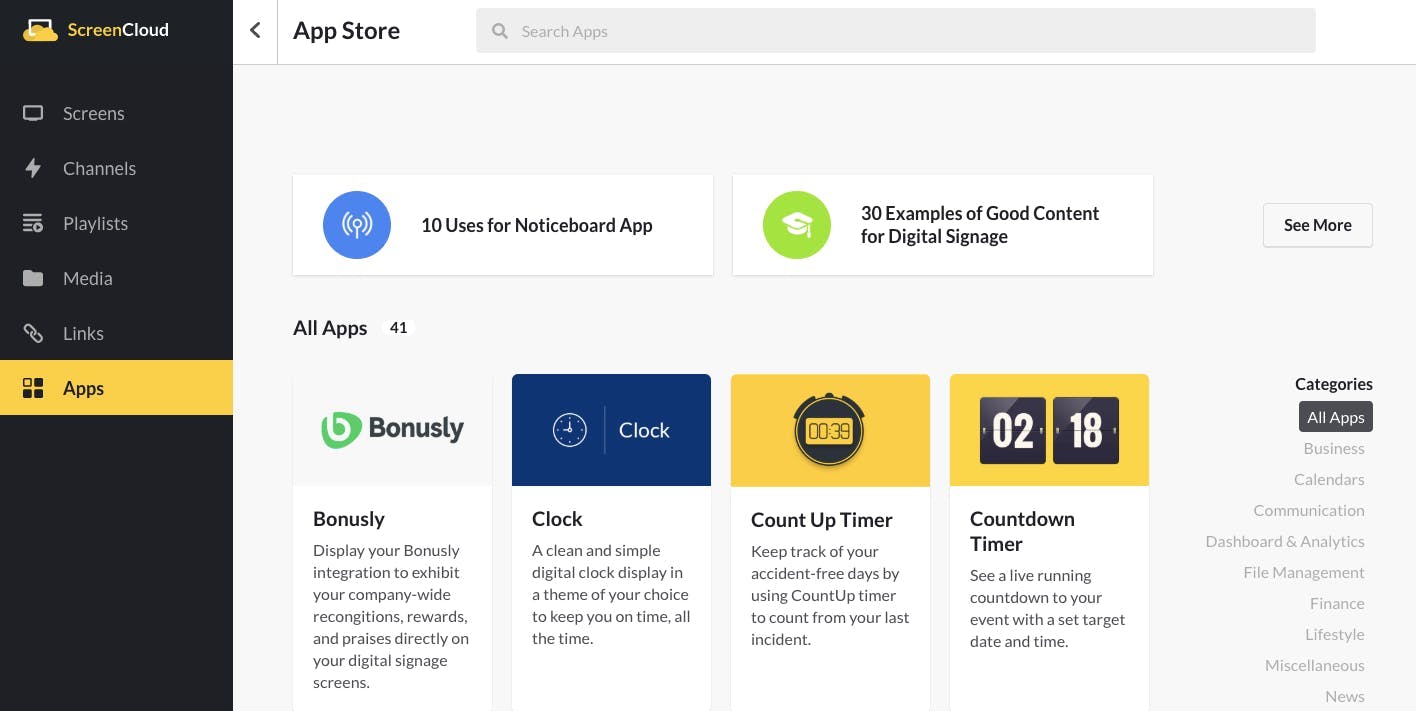 1.2. By searching "Stocks" you can find the Stocks app and choose the "Install app" button to add a new instance.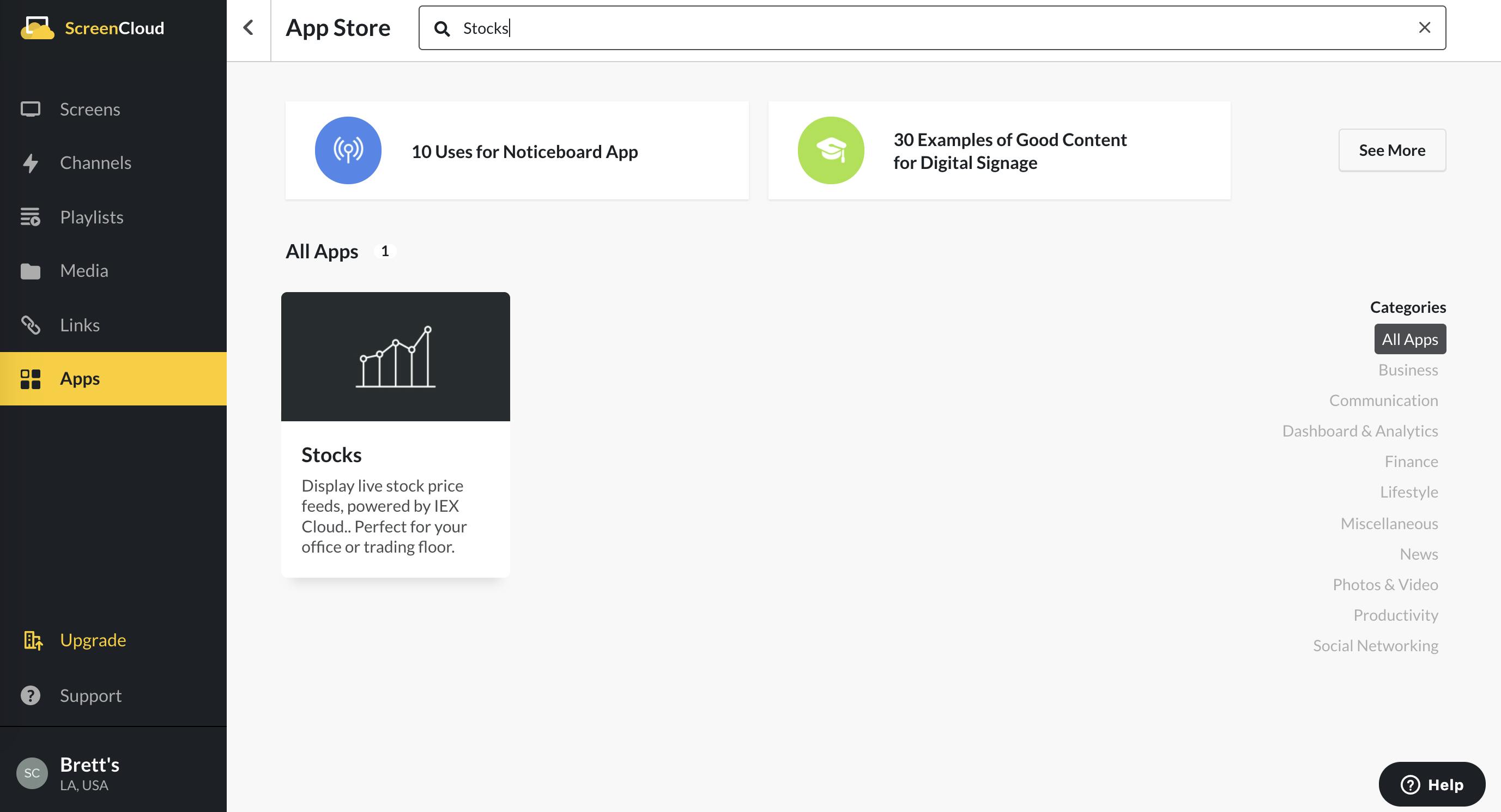 2. Choose your Stocks to show
2.1. Next, you will need to determine which stocks you wish to show and find their Stock tickers (the acronym used for that company) in order to display them on your screen. There are plenty of online sources that list the tickers for popular US stocks, or you can use https://iextrading.com/.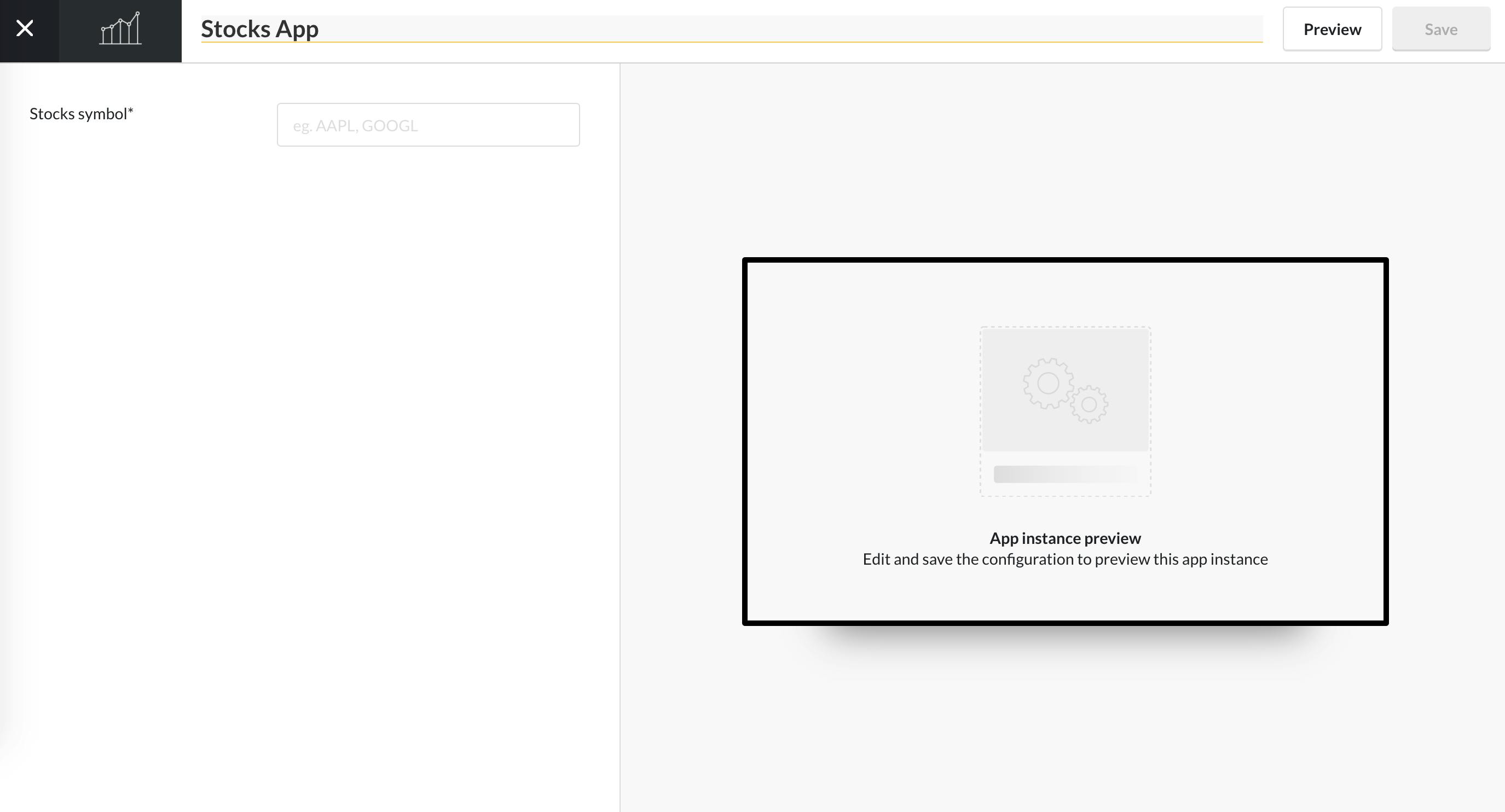 Please note, all of our data for the app is provided by the IEX cloud (https://iexcloud.io).
2.2. Once you have a list of all of the stocks you'd like to show you can add these in, using a comma between each acronym.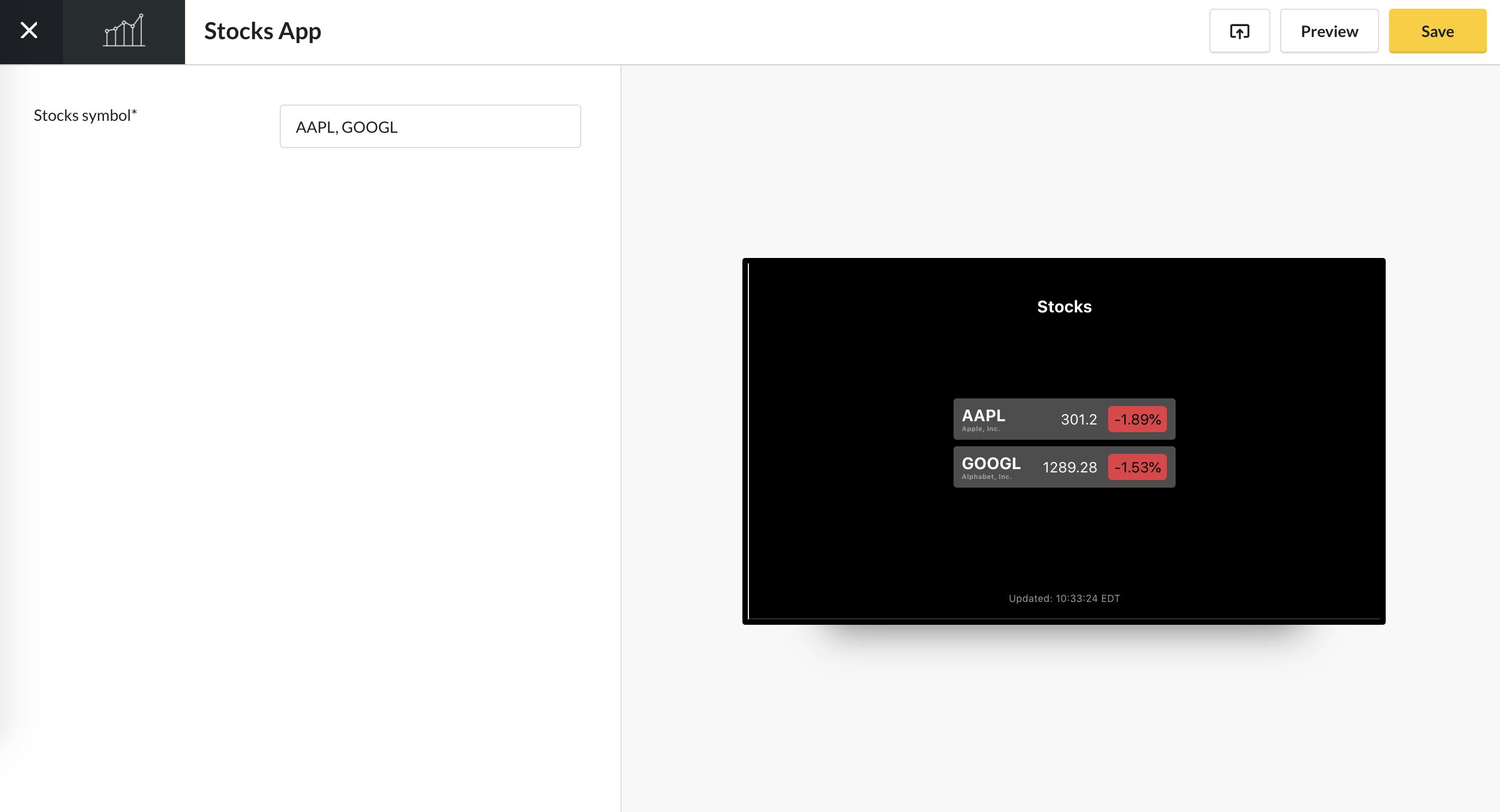 3. Preview your Stocks app
Once you've added your Stocks app you have the opportunity to preview it before it gets added to your screens.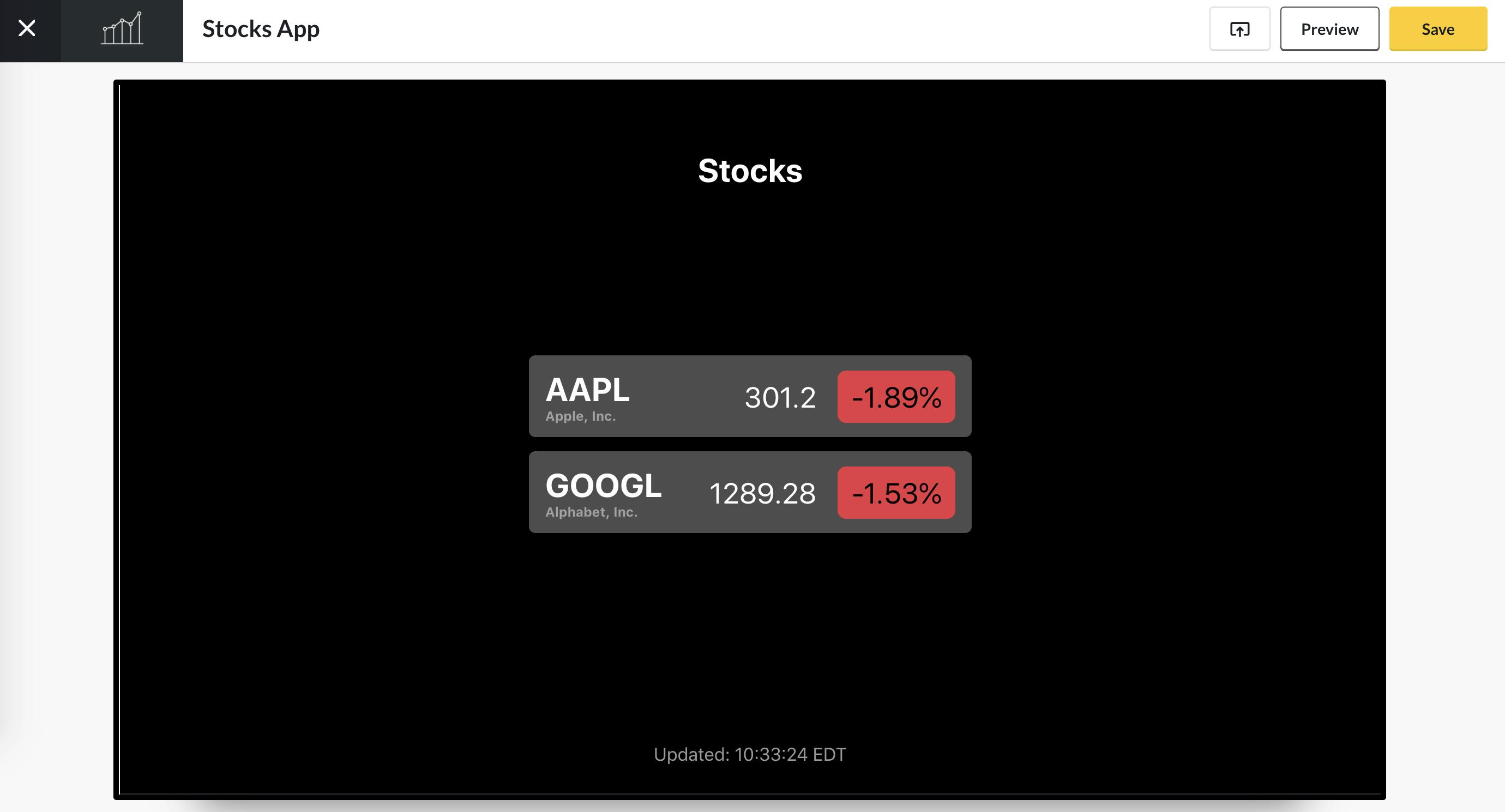 Click 'Preview' and a popup will display your Stocks app.
4. Add Stocks app to a Channel or Playlist
Once you have configured your Stocks app it can be easily added to a Channel or Playlist to be played on screen.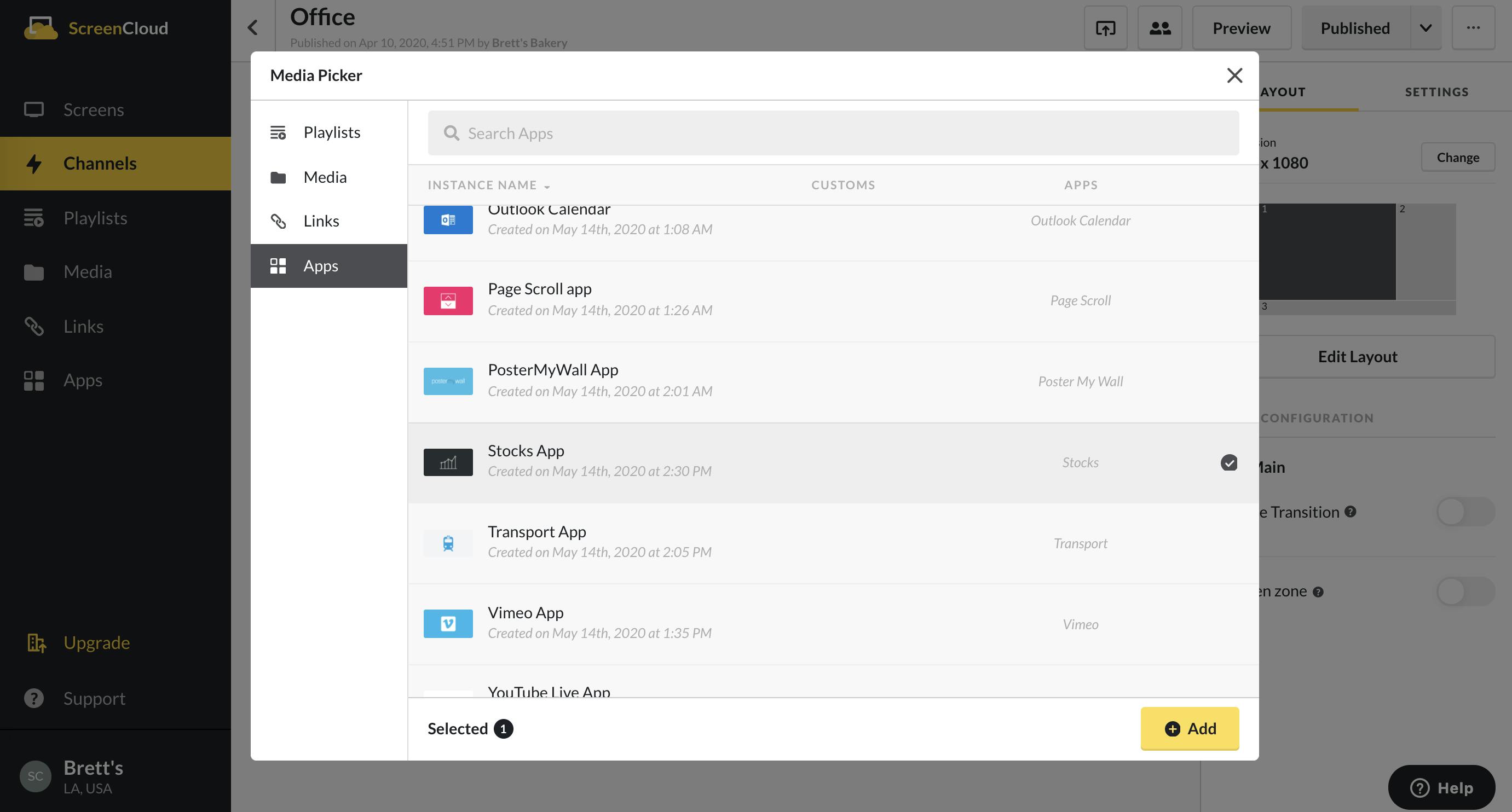 Simply select "Add Content" to open the Media Picker and under Apps, you will see all of your app instances, ready to be installed. You can also view ways you can set content on your digital screens using ScreenCloud by clicking here.
Frequently asked questions
Can I use the Stocks app offline?
Yes, you can use the Stocks app offline but you will not be able to receive the latest Stocks data.
Can I use the Stocks app in landscape or portrait?
Yes, the Stocks app supports both landscape and portrait mode.
How often does the Stocks app receive new data?
Stocks app looks for updated stock information every seven minutes.
For further questions, please contact support@screencloud.com with details.