The ScreenCloud Microsoft Power Bi app allows you to take rich visualizations of your data and put them on your digital signage screens. This works by publishing your Power Bi report and using the link to share this to your digital signage. Making it easy for your team, office or customers to see the data you wish to share in a more visual way.
With the ScreenCloud Microsoft Power Bi app you can:
Share your report visualizations direct to your digital screens
Update your reports in Power Bi and have the changes automatically sent to screen
Make your data easy to view, read and understand
Here's how it works:
1. Select and install ScreenCloud's Microsoft Power Bi app
To begin, follow this link and select "Install this app" in the bottom right-hand corner. This will log you in to your ScreenCloud account, or prompt you to set up our free trial in order to use the Microsoft Power Bi app and others within our App Store.
Once logged in, select "Add this app" from the top right-hand corner.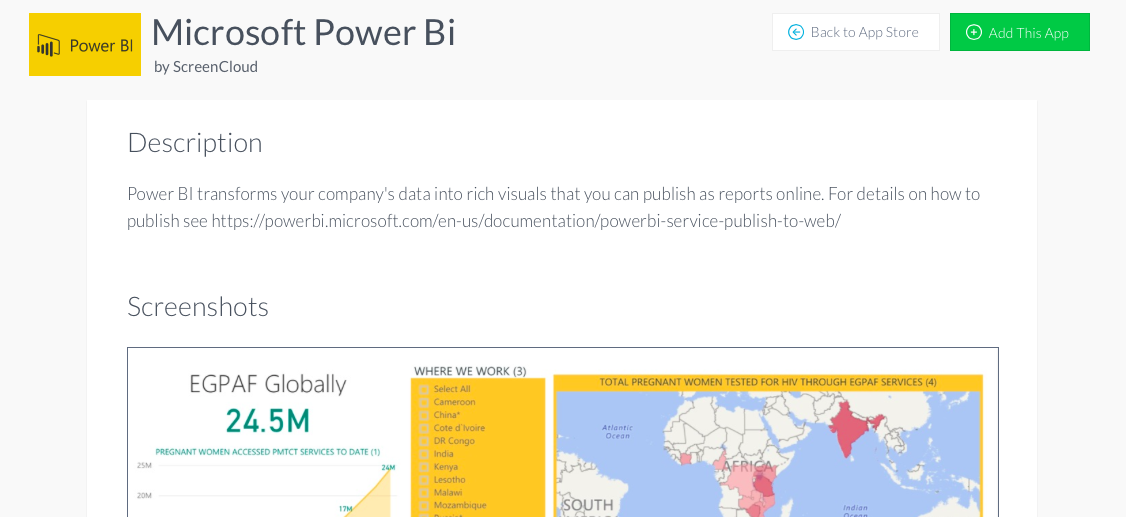 2. Publish your file to the web
In order to share your Microsoft Power Bi file on ScreenCloud you will first need to publish it. Visit https://docs.microsoft.com/en-us/power-bi/service-publish-to-web to see how to publish your report to the web. Please note, once published your report will be viewable by anyone on the internet so it's best to check if that's okay first.
Once published, you can take the link from your report and add this to the Microsoft Power Bi app on ScreenCloud.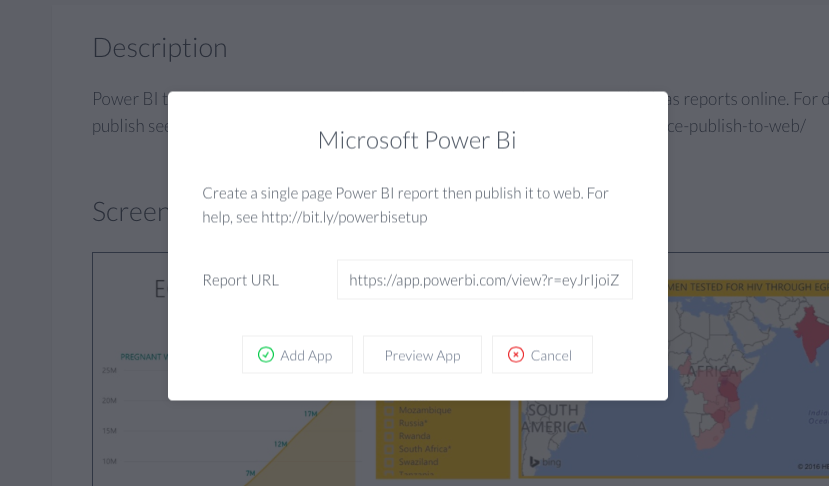 3. Preview your results
Once you have added your Power Bi URL, you can preview what it will look like before it gets added to a playlist.
Click "Preview App" and a small pop-up will show the report as it will look on your digital screen.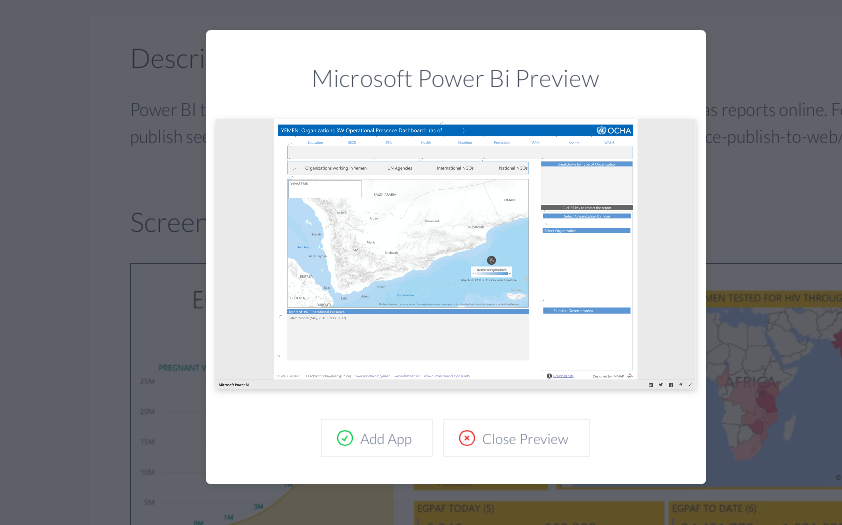 4. Add Microsoft Power Bi app to a playlist
Once you're happy with your display you can add it to a playlist.
Select "Add App" and choose a name for this particular report (for example, "Territory visualization").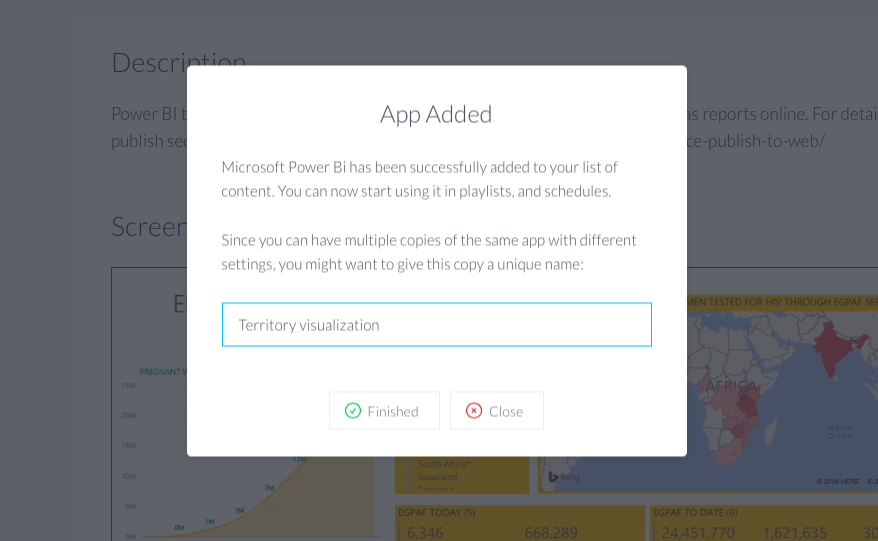 Next, go to "Playlists" and drag and drop the app from the selection bar on the right-hand side to the playlist of your choosing.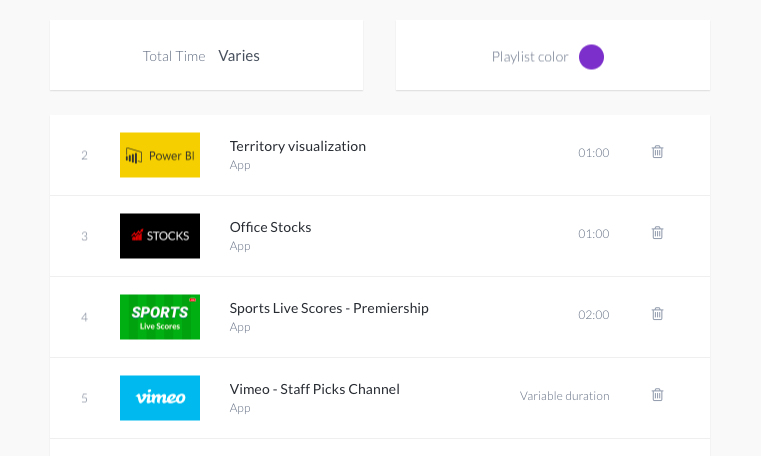 You will see that the duration of the report within your playlist is set to 1.00 for one-minute. You can edit this to determine how long you would like the visualization to show for.
Frequently asked questions:
How often will Microsoft Power Bi app update?
Microsoft Power Bi say that they refresh and look for new data every hour, so this is when your reports will update.
For further questions, please contact support@screen.cloud with details.