Are there custom pieces of news or information in Google that are a must-see for your office, store or café? Then the Google Alerts app from ScreenCloud is for you. Use it to add information as it appears on Google, to the digital screens on the walls around you.
With the ScreenCloud Google Alerts app you can:
Send interesting new content from the web to your screens
Customize how your alerts are shown with your own theme
Ensure everyone is kept up to date with the latest news
Here's how it works:
1. Select and install ScreenCloud's Google Alerts app
To begin, follow this link and select "Install this app" in the bottom right-hand corner. This will log you in to your ScreenCloud account, or prompt you to set up our free trial in order to use the Google Alerts app and others within our App Store.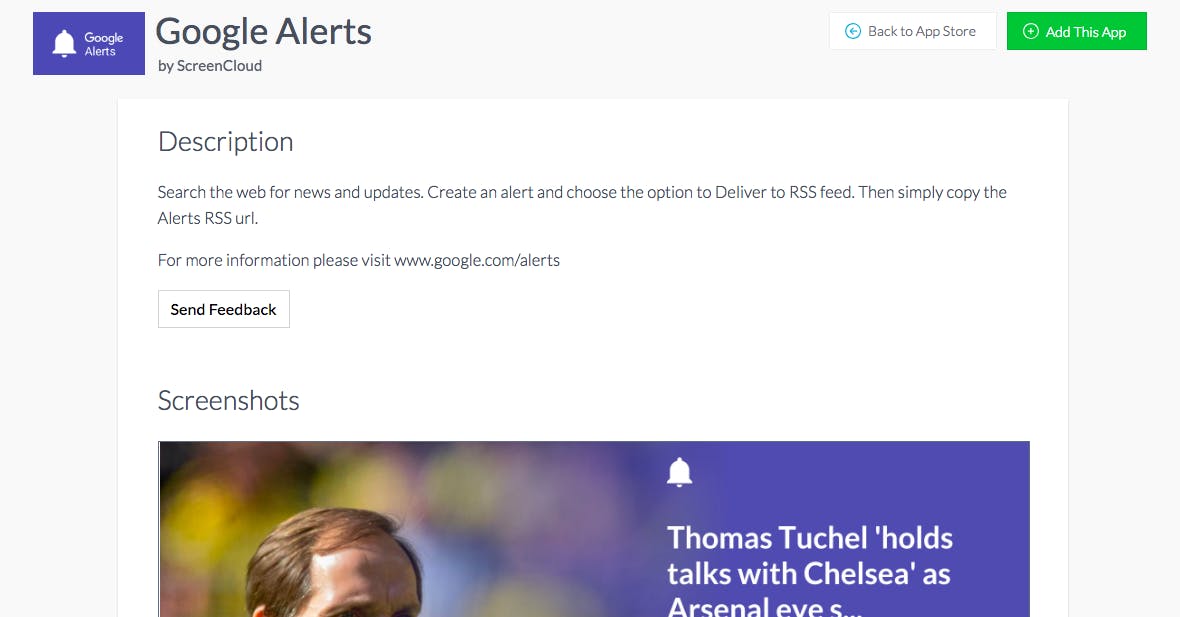 2. Get the RSS URL for your alerts
Visit www.google.com/alerts and in the box that says "Create an alert about…." search for a keyword, your brand name or anything you like and want to monitor on Google. Once you have entered your key term you can see a preview of what your results will look like.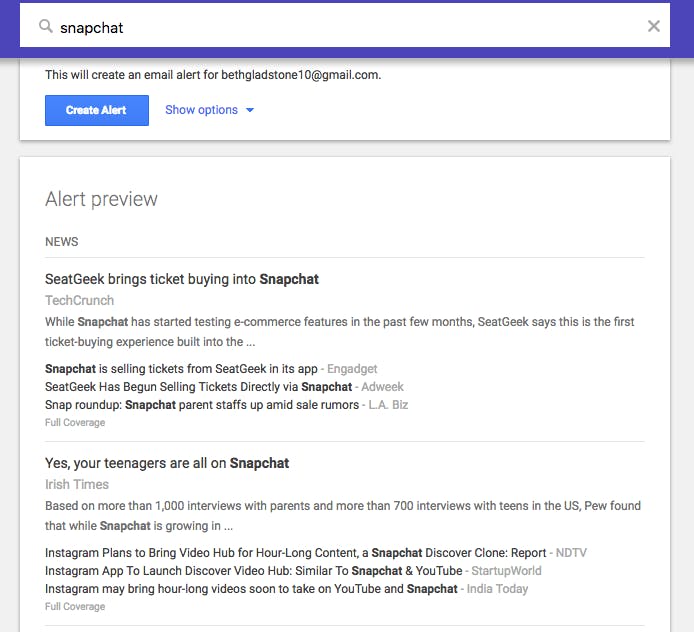 By selecting "Show options" you can also customize your search to only include certain sources (for example news or blogs) and other settings such as how often and when the alerts are delivered.
Under the "Deliver to" option, select "RSS feed".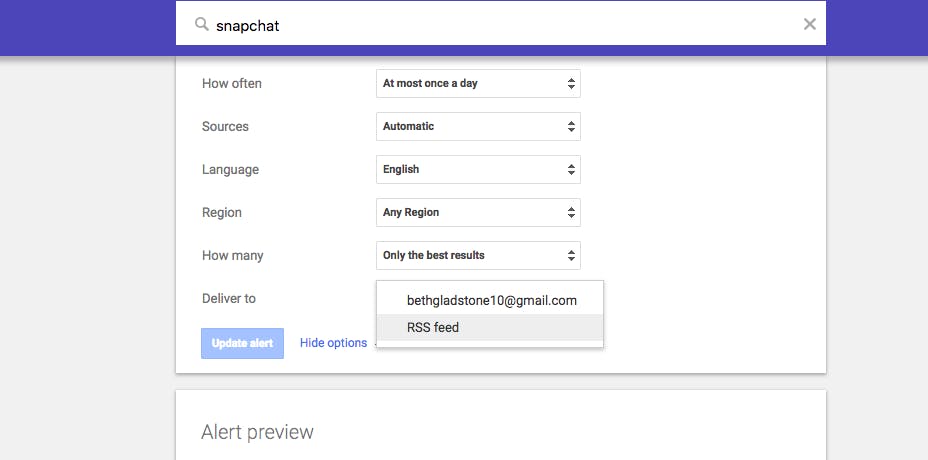 Once you have done this you will see the RSS icon appear next to the alert. By clicking this, you will open the RSS feed where you can copy the URL from within the browser.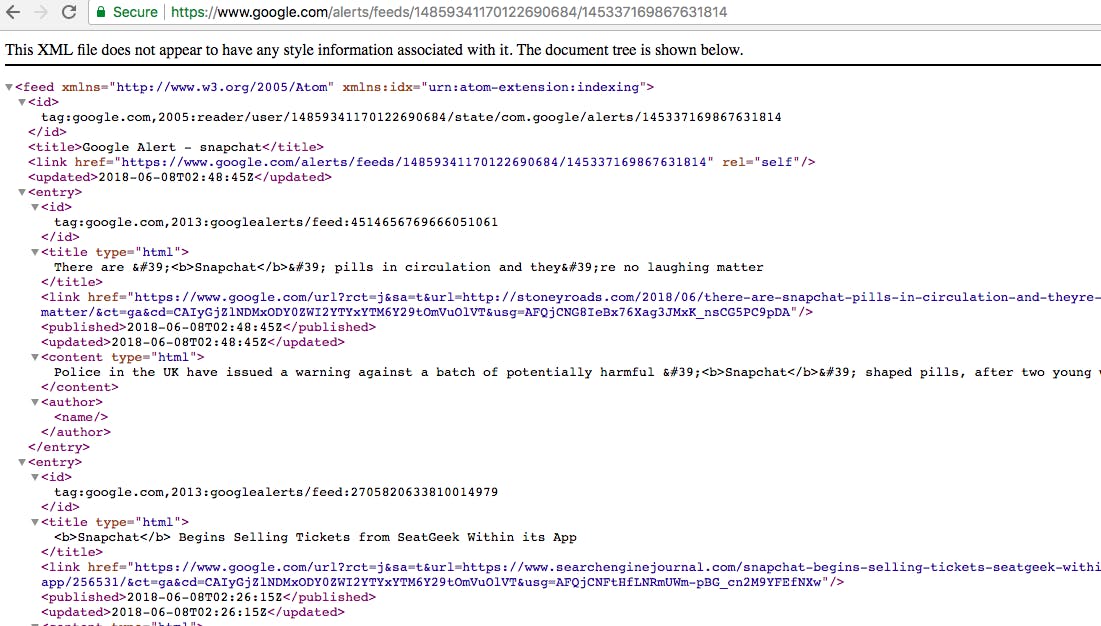 Add this to the Alerts RSS URL box within the Google Alerts App.
3. Choose your settings
Next, choose your settings for the below options:
Next post delay (seconds) - this is how long you want to show each article or piece of content for.
Design - here you have the default option which is our latest design, or the original option which is our old design:
Default Google Alerts display:
Original Google Alerts display: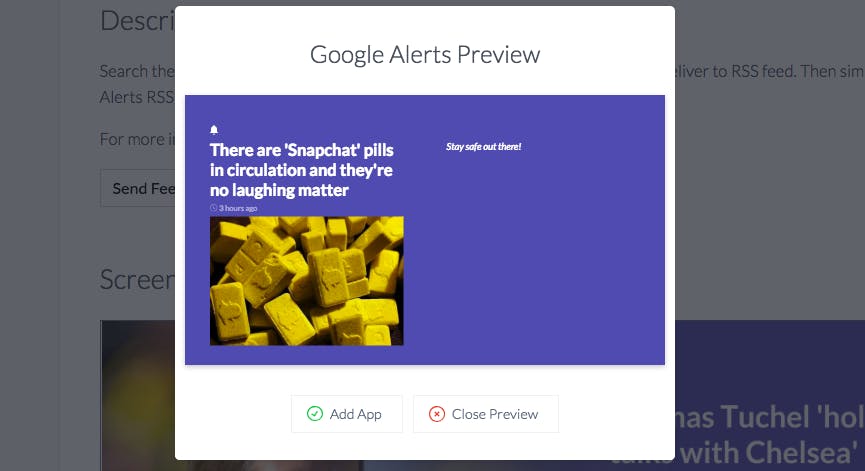 Image blending - full, medium or none. This is how much you would like the headline and image to blend in your display.
Theme - this is where you can select a theme to display your alerts in a specific color or your brand guidelines.
Creating a theme
The preset options for Google Alerts include the default theme:
A dark theme: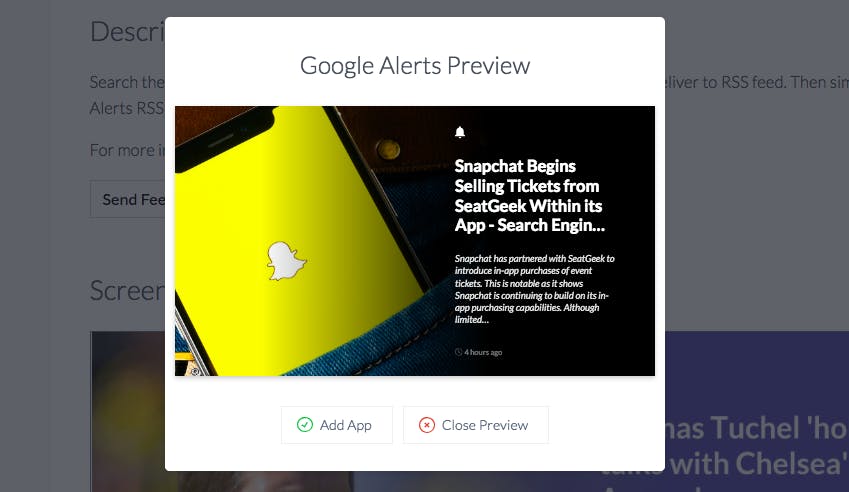 A light theme: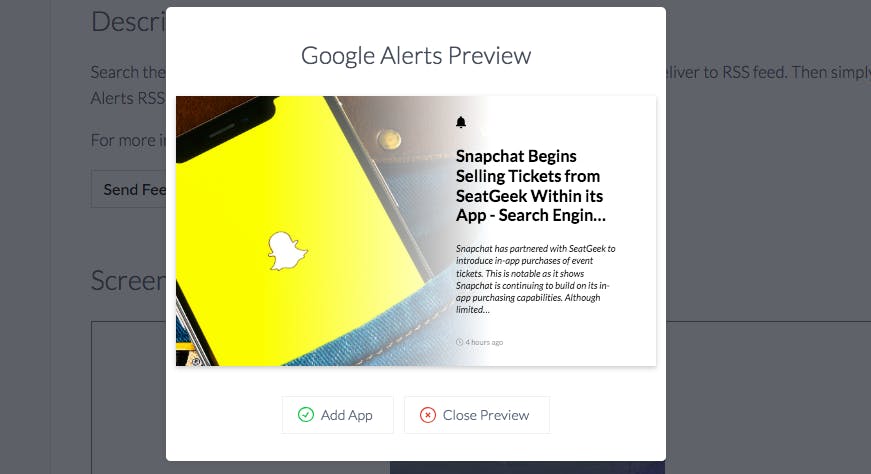 You can also create a completely custom theme using any colors you like. For example, this is the Google News app in our brand colors here at ScreenCloud: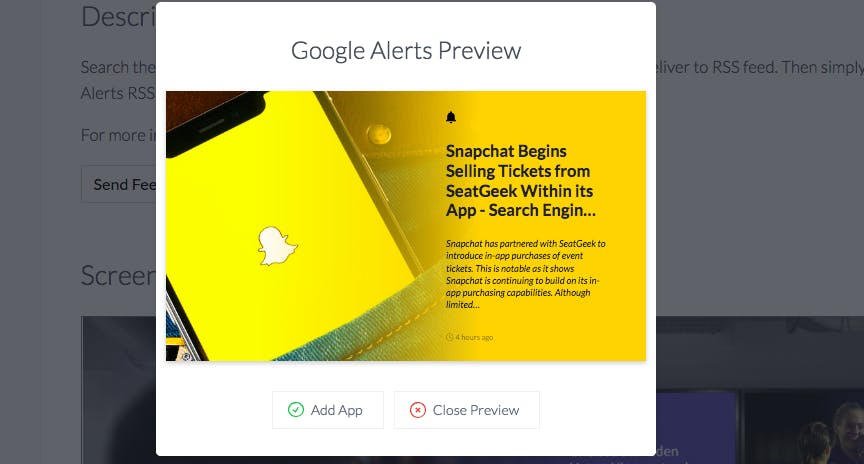 To create a custom theme, check out our guide on how to use the App Theme Editor. Once you've set up a custom theme you will see this in the theme dropdown box within the Google Alerts app settings.
4. Preview your results
Once you have chosen how you want your alerts to look on screen you can click "Preview" to check you are happy. This allows you to view what your results would look like, the type of articles your audience might see and how fast the transition is between content.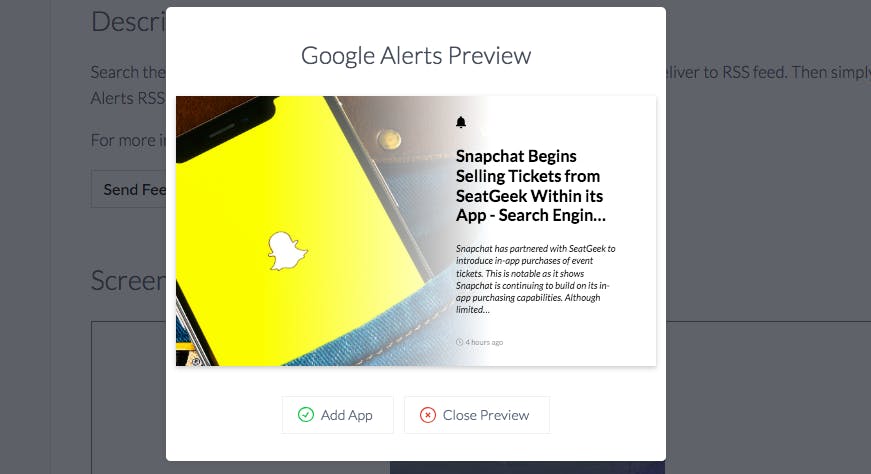 Once you are happy click "Add App" and give your alerts a name. This is useful as you may want to add another set of alerts to your Content Library at a later date.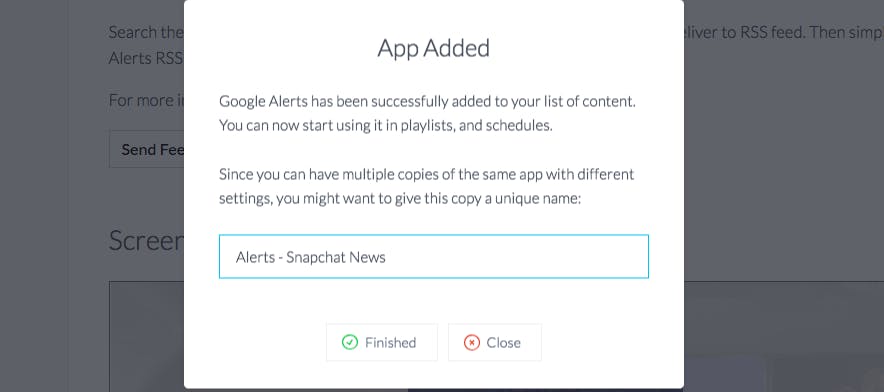 Click Save and your alerts will be added to your Content Library, ready to be shared on screen.
5. Add your Alerts to a playlist
Next, go to "Playlists" and drag and drop the app from the selection bar on the right-hand side to the playlist of your choosing.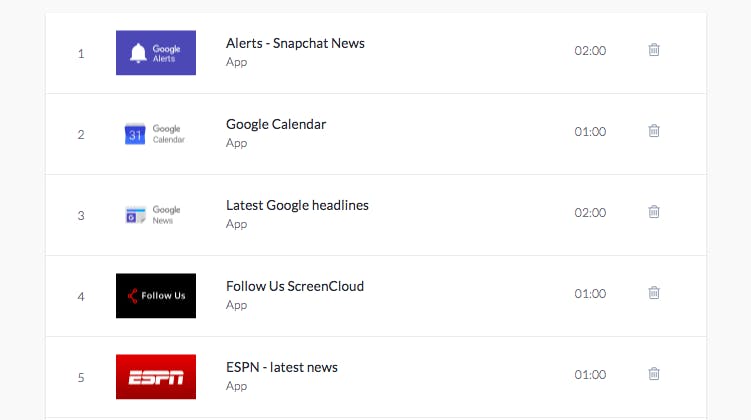 You can also set the duration you would like your app to show for (currently set to 02:00 for two minutes). This, and the duration you have set between pieces of content, will determine how many articles or pieces of news your screen can show.
Frequently asked questions:
How often does Google Alerts app check for new content?
Google Alerts app is syndicated by RSS so new content appears as it is added by Google.
Can I use Google Alerts app in portrait?
Yes, Google Alerts app can be used in either portrait or landscape format.
For further questions, please contact support@screen.cloud with details.