Back in the day, media players were expensive and notoriously difficult to use. This made digital signage difficult, as most TVs just weren't equipped to run signage without some help. Fortunately, the tide has changed. We were super excited when we heard about the Mi Box. Why? Because it's completely affordable (just $69) and it turns dumb screens smart in seconds. 
The Mi Box is like a Wi-Fi connection for your screen. It turns any TV into a Google Android TV. This means you can view apps such as Netflix, stream YouTube videos and even turn your screen into a powerful digital sign using ScreenCloud. 
Some of the benefits of using the Mi Box as your digital signage firestarter include:
Cheap - under $100 makes it super affordable
Runs on the latest Android TV 6.0 - just like if you'd bought a brand new Android TV!
Up to 60 frames per second which is a huge benefit when streaming videos or ads on your digital signage
Incredibly easy to setup 
Small and light - perfect for hiding behind your screen even within a high-end environment like retail or a tradeshow
How to Install Mi Box with ScreenCloud
Following these simple steps, you'll have Mi Box powering your digital signage in seconds. 
1. Connect the Mi Box to the TV with a HMDI cable
Plug your Mi Box into the TV using a HDMI cable and connect it to Wi-Fi. 
2.  Download ScreenCloud Signage Player 
Enter the App Store on your TV and download the ScreenCloud app from Google Play which will look like this: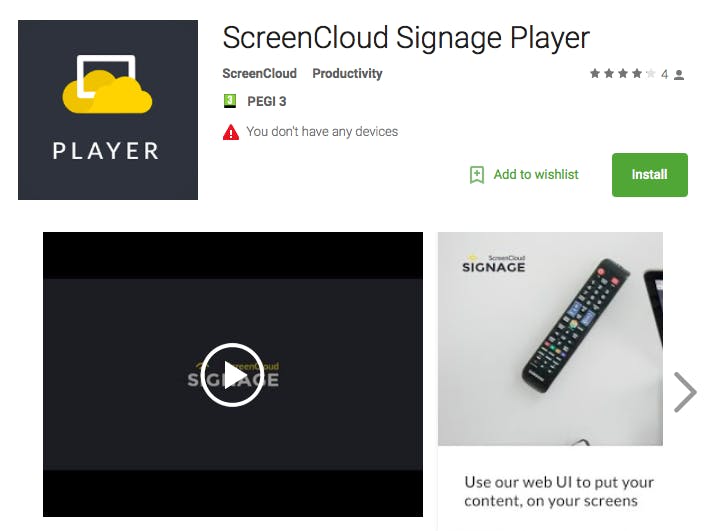 3. Pair your Mi Box (and TV) with ScreenCloud
Launch the app on your TV screen and make a note of the pairing code that comes up. This is what you'll use to match up your Android TV and your web based ScreenCloud account.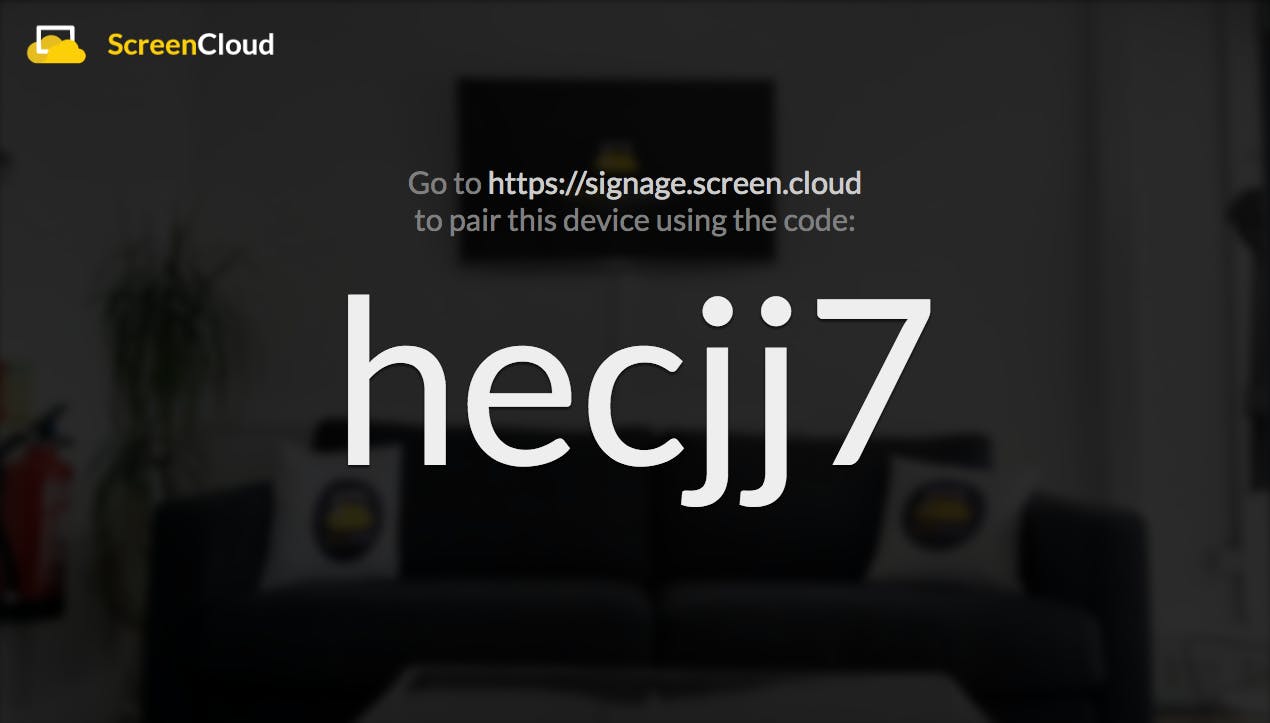 4. Set up your ScreenCloud signage account
Once you have your pairing code you're ready to go to screen.cloud on your laptop or PC and sign up for a free trial. If you already have a ScreenCloud account you can log in now.
Next, click the 'add screen' box. This is where you'll enter the pairing code to connect your TV and the account where you'll manage your content.
After this has been entered that's it! You're synced up and able to control your TV and Mi Box from the laptop in front of you. Making it easier to share content, setup playlists and change scheduling based on your key audience. 
Mi Box and digital signage
Once your Mi Box is setup it's super simple to show rich digital signage content. If you need help adding content, selecting playlists and setting schedules we recommend watching the below short video. It has everything you need and you can skip to 1.20 as you've already done the hard bit. Job done!
So, in conclusion…
The Mi Box and digital signage are a great match. For showing videos, content and rich digital signage apps such as Instagram, Twitter, YouTube and the weather, things really couldn't be simpler.
If you do have any questions let us know, our friendly team are happy to help on support@screen.cloud