Do you need a simple yet seriously effective way of sharing the date to your digital signage screens? Then enter Date app. Date app is the easiest way to create a clean display of the date on your screen, that keeps you up to date even if your internet goes down. Show the day and the position in the month in a slick, pre-designed format, so you don't have to do a thing.
With the ScreenCloud Date app you can:
Share the correct date to your digital signage screens
Custom-brand the app to your brand colors or style
Use portrait or landscape format
Here's how it works:
1. Select and install ScreenCloud's Date app
To begin, follow this link and select "Install this app" in the bottom right-hand corner. This will log you in to your ScreenCloud account, or prompt you to set up our free trial in order to use the Date app and others within our App Store.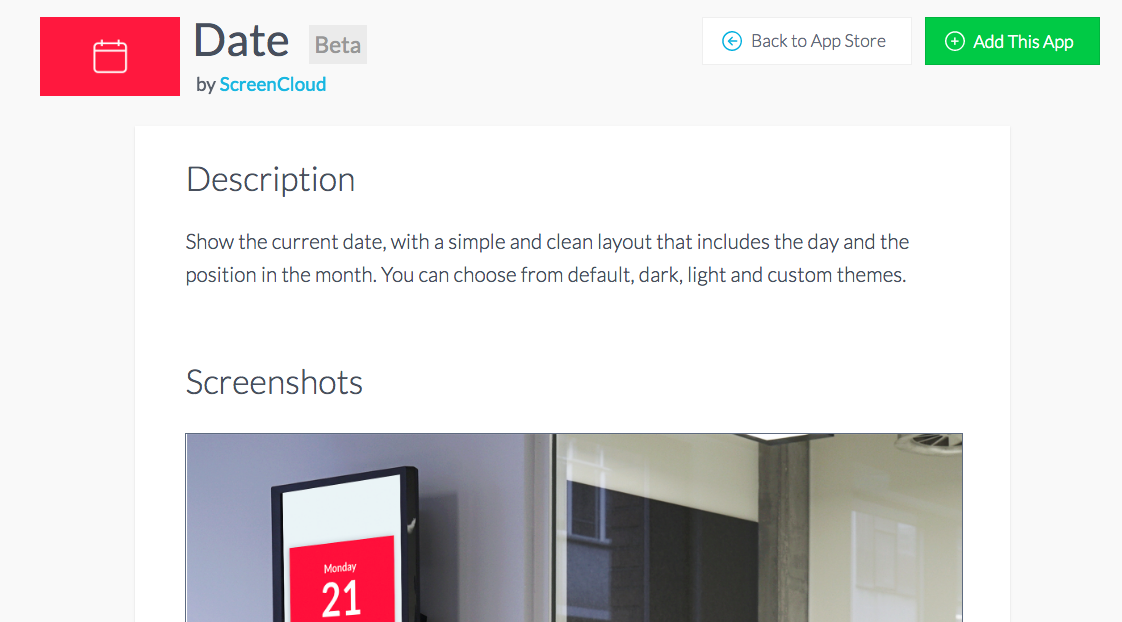 2. Choose your settings
Once you have selected Add This App you will see the Date app settings panel.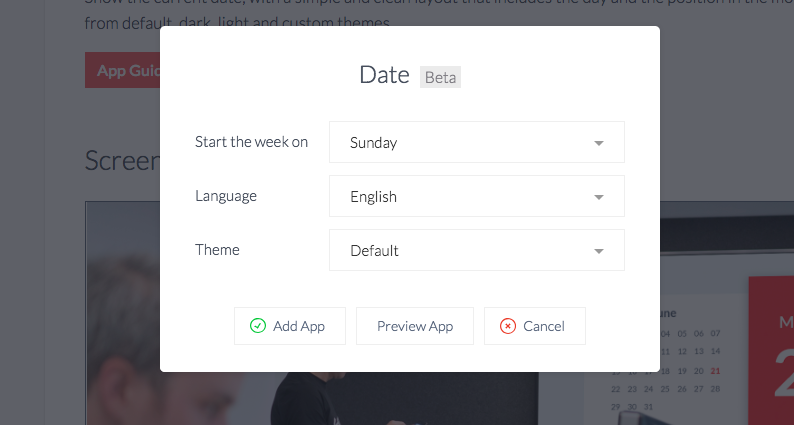 Here you can choose which day of the week to begin with (Sunday or Monday) and your language (including English, Spanish, German, French or Dutch). You can also choose which color theme to use in your display.
The preset options include the default theme: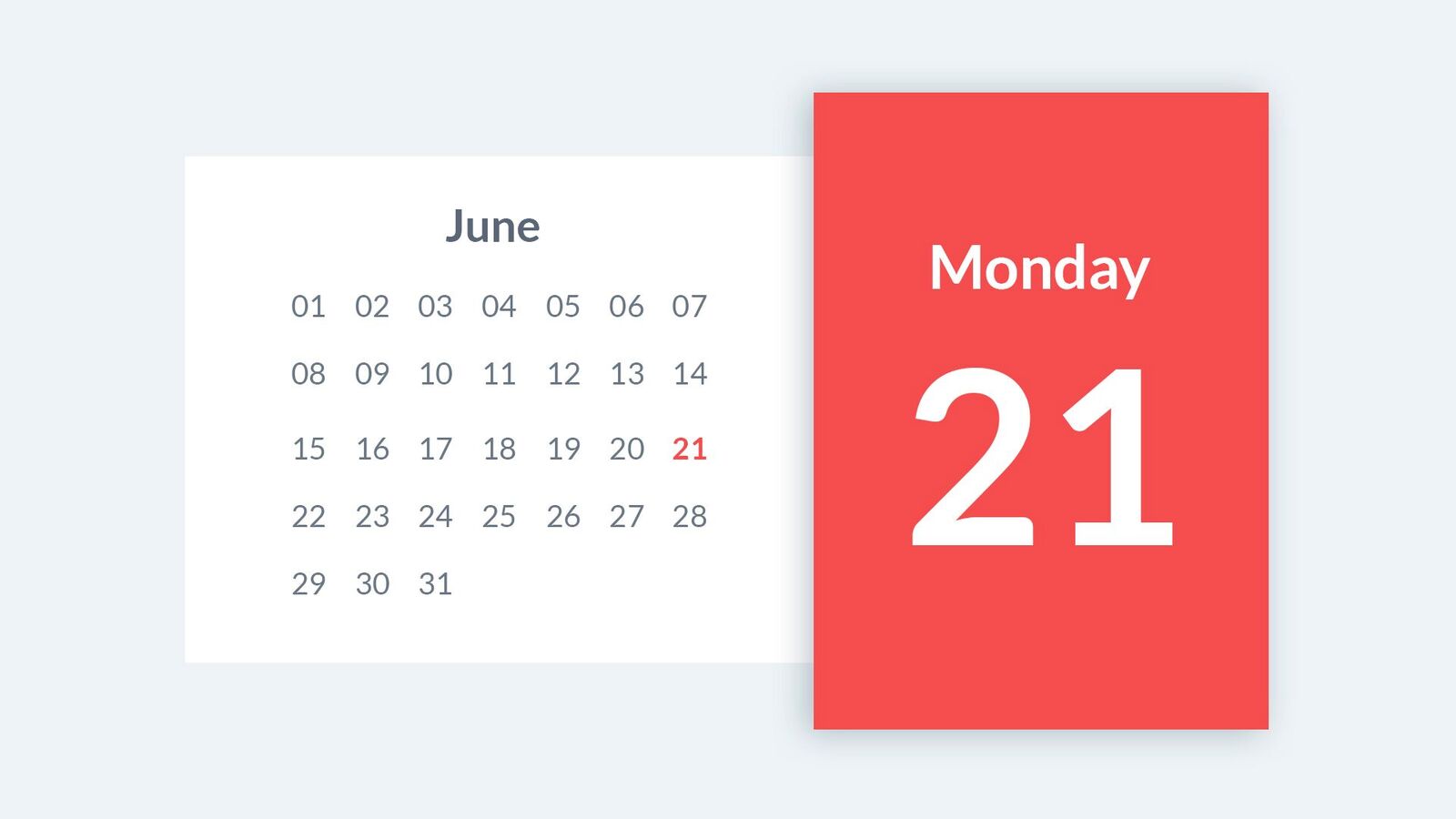 A light theme: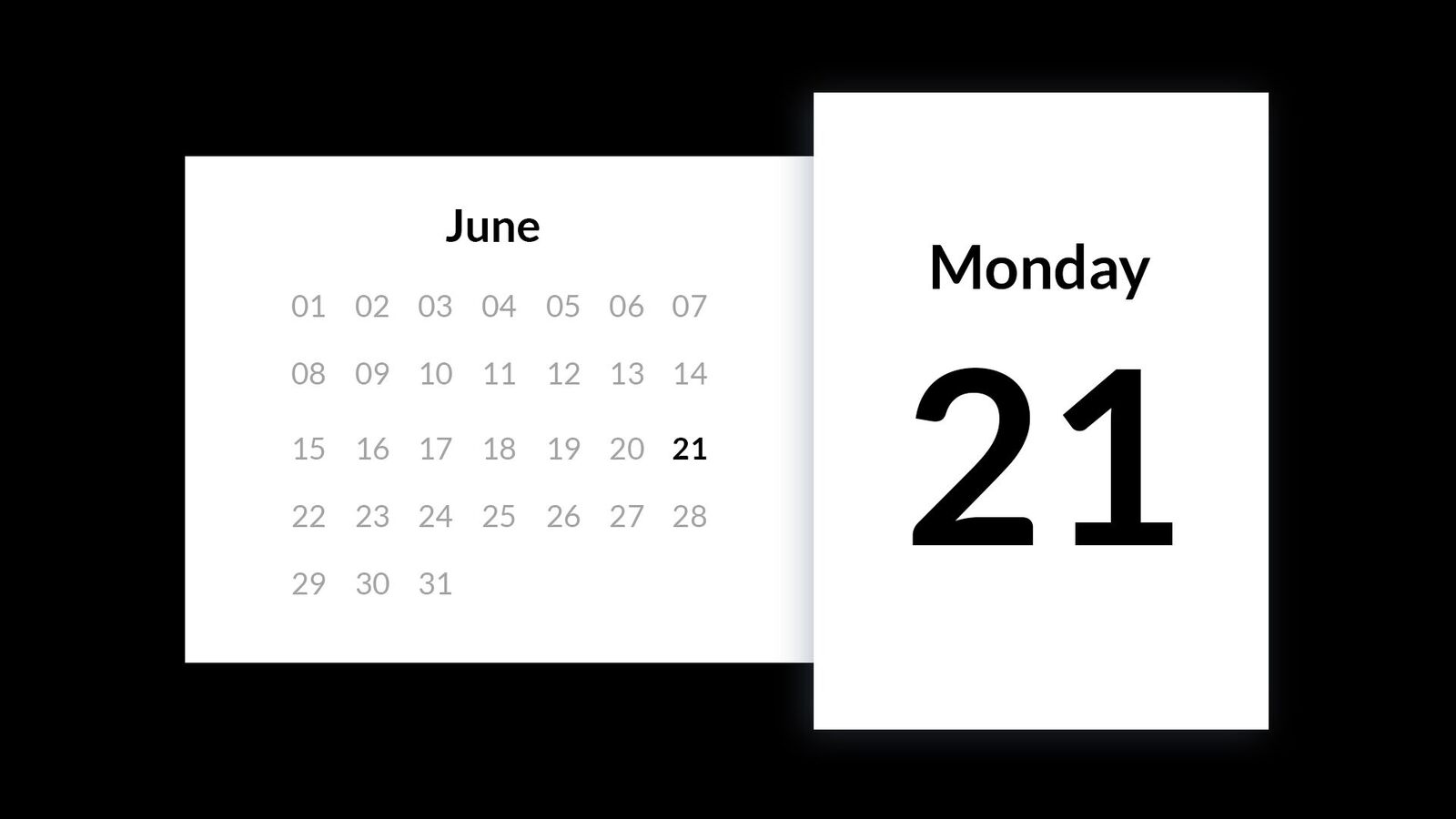 A dark theme: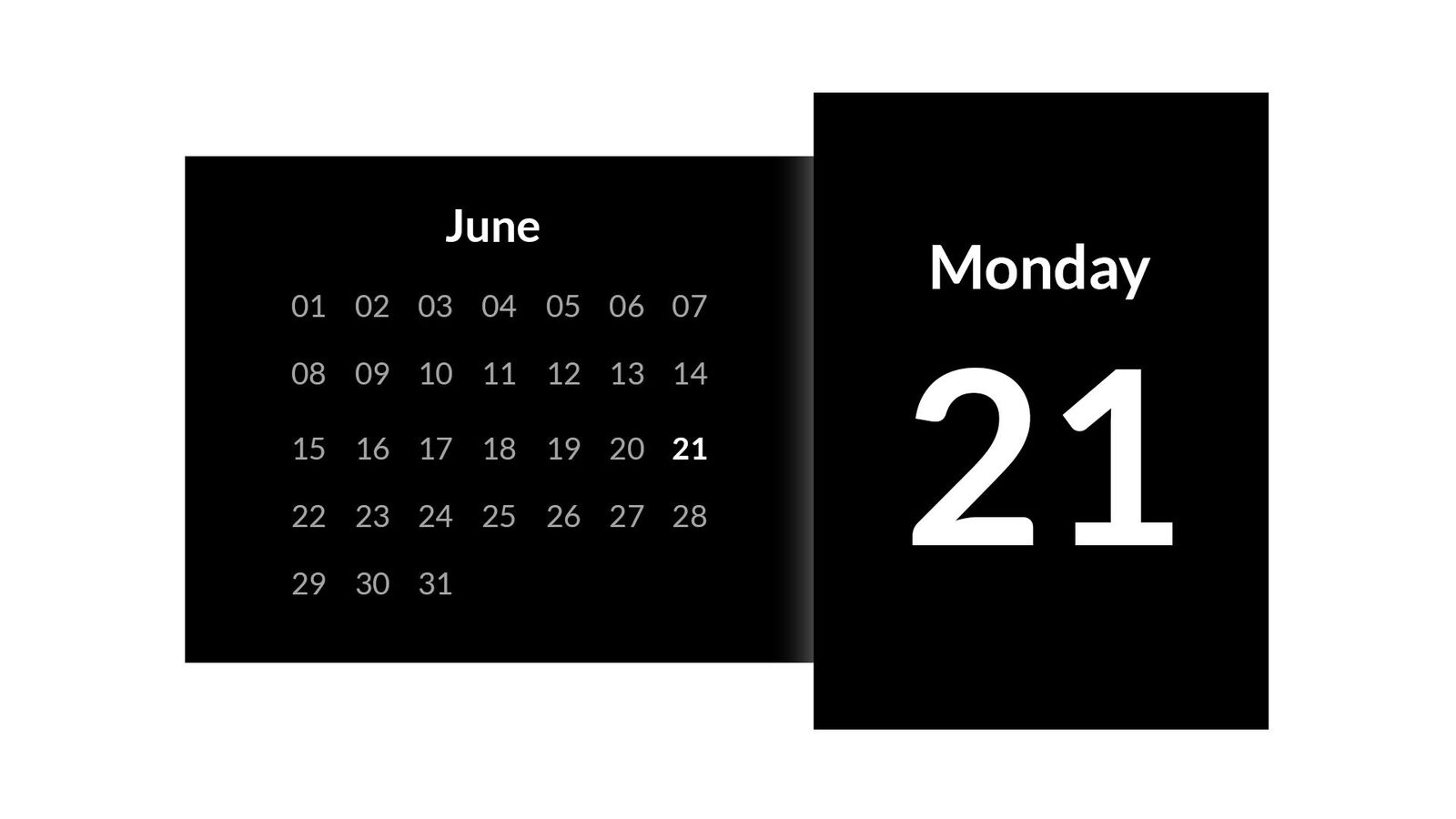 You can also create a custom theme to show the display in your brand colors.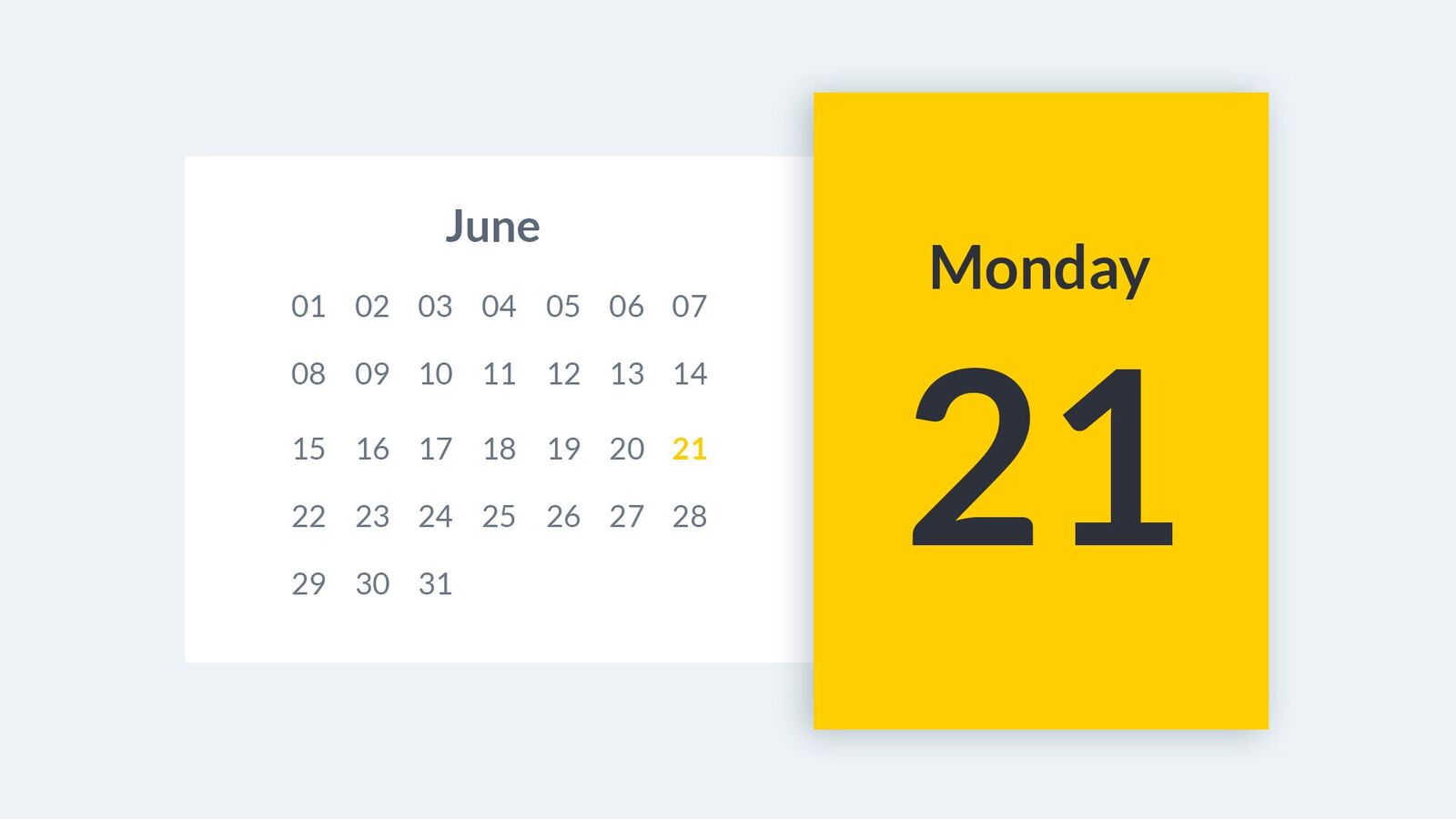 To create a custom theme, check out our guide on how to use the App Theme Editor. Once you've set up a custom theme you will see this in the theme dropdown within the Date app theme settings.
Wondering why you don't need to choose the correct date to start on? ScreenCloud picks the date from the device you are using (for example your TV screen). This ensures that if the internet goes down, your date remains in the right place. All you need to do is ensure that you have selected the correct date on your device when you add Date app.
3. Preview your results
Once you have chosen your settings, check you're happy with your Date app design by clicking "Preview App". A small pop-up will show what your app will look like on your digital screen: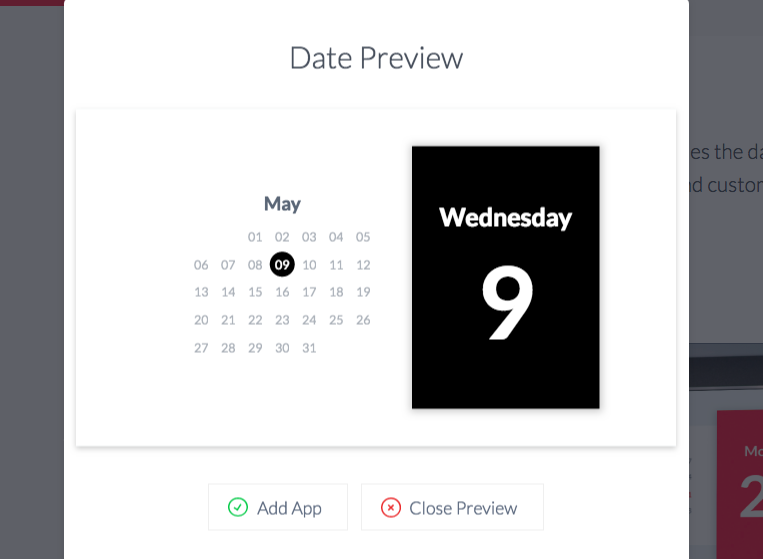 To make any further changes you can simply click "Close Preview".
If you are happy with your preview, click "Add App."
4. Add Date app to a playlist
Once you've chosen to "Add App", let's give your Date app a name. This will make it easier to find if you use more than one at any time.
Next, go to "Playlists" and drag and drop the app from the selection bar on the right-hand side to the playlist of your choosing.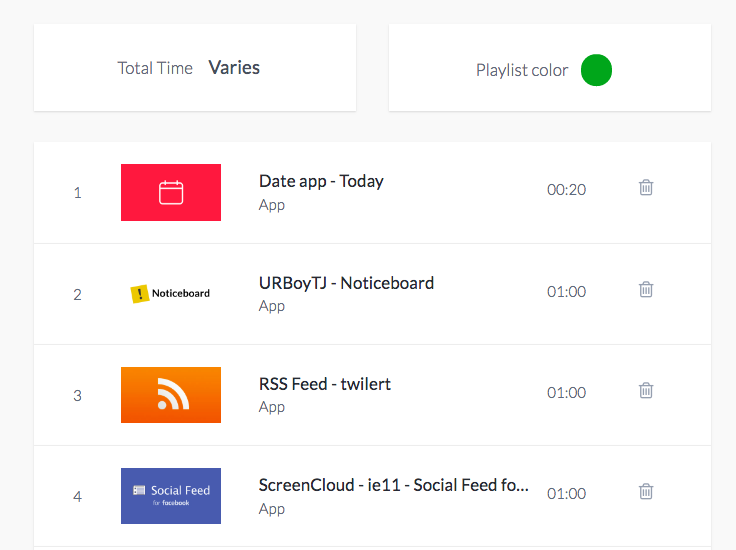 Here, you can also change the duration of the amount of time the date is shown on screen. Currently set to 00.20, for 20 seconds, you can click this and type in the time you wish to show Date app for within your playlist.
Frequently asked questions:
Why is it showing the wrong date?
The app uses the date and time of your device (for example, the TV screen the app is showing on) so as long as the time and date on your device is configured correctly, Date app will show the correct date.
Does Date app work offline?
Yes Date app will keep the correct date showing, even if you are not connected to the internet.
Can I use Date app in portrait or landscape format?
Yes you can use Date app in both portrait and landscape format.