Google's Chromecast is a great, affordable media device, but we don't recommend buying it for digital signage. Here, we give you some alternatives to ensure you're getting the best bang for your buck.
Should you use Chromecast for digital signage?
The short answer is, no.
At the heart of it, the Chromecast is a pretty dumb device. It's not particularly powerful, and has minimal storage. Instead, it mostly relies on the processing power and rendering power of the device you use to fling content to it. Yes, that means that your Android phone probably is a lot more powerful than your Chromecast device. 
The other problem is that the Chromecast is really just a display device, and you can't really install apps on the Chromecast. For ScreenCloud digital signage specifically, the Chromecast doesn't support some important features like offline usage, multi-zone layouts or certain advanced, power hungry apps, which many alternative devices at the same, or lower costs, do.
Despite the downsides mentioned above, we previously developed a workaround so that our customers, who had already purchased the Chromecast, could still use it to display ScreenCloud.
So if it's technically possible, you may be asking, why are we still saying that you shouldn't use a Chromecast for digital signage? The answer is in the alternatives. It costs $35 for the standard Chromecast model and $69 for the Chromecast Ultra, which supports 4K video. For the same price you can get a much more powerful device that is better suited to digital signage in the form of an Amazon Fire TV or Android device, or for a bit more, even a Chrome OS or Windows device.
As we explained earlier, for around the same price as a Chromecast, there are devices that are more powerful and better suited to digital signage. Let's take a closer look at the available options.
Amazon Fire TV Stick 4K Version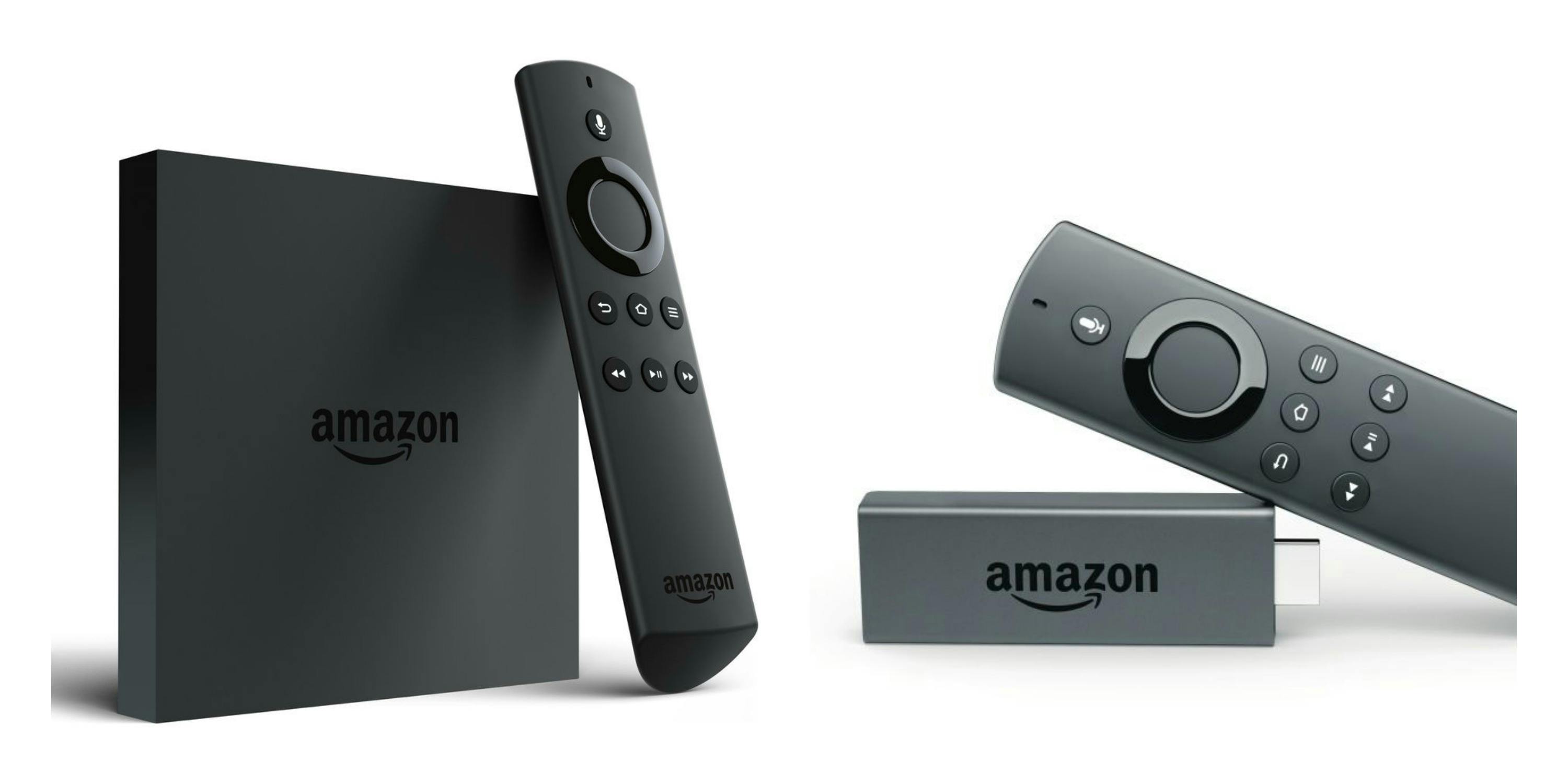 Our first choice in this price range is the Amazon's Fire TV device. We recommend the Amazon Fire TV 4K Stick, which costs $49.99. This device only ships in six countries though, so for international shipping you'll want to look at the Fire TV Stick Basic Edition, which costs $39.99 and has slightly fewer features than the Fire TV 4K Stick. For example, it doesn't have Alexa voice control which makes set up a little trickier and is unable to push 4K content but otherwise, performs relatively the same. If you need help setting up a Basic Edition Fire Stick, head here.
Android Boxes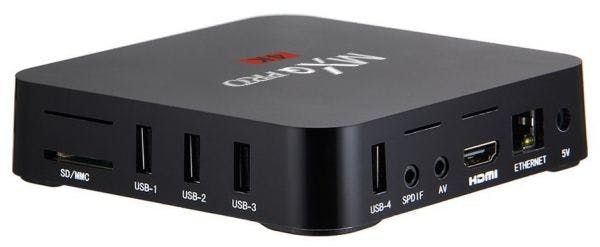 Another option in this price range are Android boxes. With an Android box you're getting quite a similar experience to an Amazon Fire TV device, as they both run Android apps and specs are quite similar. Pricing varies, with devices available for anywhere from $40 to $140.
Android boxes are easy to set up, have fast WiFi and some come with Ethernet ports. They connect via HDMI and can handle just about any type of content, have more storage for cached media files than Amazon Fire TV sticks, and can work offline and support advanced apps and multi-zone layouts.
The problem with getting an Android box is that there aren't many recognized hardware manufacturers making them, which means most options will be from a brand you don't know, and shipping, support and warranty can be tricky. Because of this, we recommend the Xiaomi Mi Box S, which is made by a major manufacturer, is available in many regions and comes with 1 year warranty and a 30-day return policy. It costs $59 in the US. If you have a few more dollars, the Geniatech APC395X is an even better option costing around $89.00.
If you are looking for an even stronger media player and additional control features, we suggest purchasing the Ugoos AM6. The Ugoos AM6 is equipped with an Amlogic S922X SoC,16GB of internal storage, and costs about $139.00. This box runs on the Android 9.0 operating system and also has the latest high-efficiency video doding. This next level video processor allows for 4K videos to be easily compressed and streamed to your display without compromising any picture quality.
Chromebox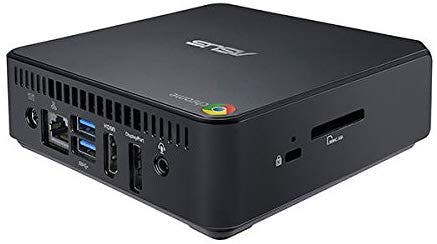 If you're willing to spend a bit more, there are other great devices for digital signage in the form of Chrome OS and Windows 10 devices like the Asus Chromebox 3 at around $275.00 or the Intel NUC which runs Windows 10 and starts at around $300. .
In summary
The Chromecast is a great device for personal use, but it's not a good option for running digital signage. There are other great devices in the same price range that are more powerful and better suited for digital signage, as shown above.
We're always working hard to give our users support on choosing the right digital signage device so if you need help choosing or have any further questions, get in touch with us at support@screencloud.com.