Digital signage is everywhere. 
From the advertising billboard you see in your shopping mall, to the screens organizations use to surface crucial company information. If you're looking to build your own digital signage network, you may be wondering how companies get from the point of deciding "let's do it" to beautiful displays that seamlessly integrate with the tools and systems they already use.
In this guide we'll show you how to choose the best digital signage hardware for your needs. 
Through six key sections, we'll talk you through all of the components that make up a digital signage network like screens and media devices. We'll share the pros, cons, and potential of each hardware option depending on content requirements, size of network, pricing, and limitations. 
If you don't need an in-depth look at each hardware option and just want to find something quickly, use our hardware selector tool instead.
1. How to choose a digital signage screen

There are many things to consider when choosing the best TV screen for your digital signage. What works for one person may not work for someone else. 
Your needs will be shaped by multiple factors, particularly your content and your location characteristics.
Are you setting up digital signage in a school with an enterprise level network, both large and small screen sizes, image, 4K video, and app content? Then you will need one type of solution. 
Are you setting up an advertisement network with screens in multiple out-of-office locations with the need for theft protection, remote device management, and the ability to play simple image and 1080p video content? Then you will need something quite different.
Will you be showing content for 8 hours or less a day? Then maybe you should buy a consumer display. Or Perhaps you want to show content 24/7, then maybe you should buy a professional display.
The better you understand your needs, the better you'll be able to choose the correct screen size and type.
For more information on which screen will suit your digital signage needs best, check out this article here for our full list of recommended Consumer screen displays, or check out this article here for our recommended Professional screen displays.
Different screen types for digital signage 
When you think of digital signage, you might think of giant screens in Times Square or large screens showing information at an airport. But these aren't your only options. Here are a couple of different screen types, and the best scenario for each: 
Tablets or iPads - best for scenarios that require a touch screen or kiosk setup or where the viewer is not far from the screen. For example, outside meeting rooms, in elevators, or next to products in supermarkets.
Monitors - best for a cost-effective way to show content on a screen. If you're looking for anything 17-32 inches, it's more economical to get a monitor. If you need a screen that's 32 inches or more, you're better off getting a TV.
Non-smart TVs - best for a budget-friendly large screen option. A non-smart TV is a bit like a dumb PC monitor in that it doesn't have much power on its own and needs to be "made smart" by a media device, like a plugged in Amazon Fire TV Stick. But on the outside, these generally look as good as any other screen.
Smart TVs - best for an all-in-one solution, or where you don't have the space or ability to hide away media devices. A smart TV is essentially a TV with built in computing capabilities and software. Operating systems might include Android TVs, Tizen TVs from Samsung, webOS TVs from LG and even some based on Windows or Linux.  However, when choosing a smart TV, it's important to look at the specifications and performance. Many stunning smart TVs are surprisingly low performance or run on older versions of Android, like 4.4 KitKat which is more than five years old.
Consumer TVs - Consumer TVs are displays designed for personal use, meaning they are designed for less display time, more or less 8 hours per day at most, as you probably won't be watching TV for more time than that in one day. If you use a consumer TV for 24/7 digital signage usage you will find that the TV will lose quality over time, with things like edge burn-in and color distortion.
Professional TVs -  Professional display also known as Commercial grade TVs, are specifically designed for digital signage and are designed for longer display times, usually 16 hours a day 7 days a week or 24 hours a day 7 days a week (you'll often see a 16/7 or 24/7 display time rating on professional displays' spec sheets). Professional displays have advantages over consumer TVs in terms of build quality, durability, brightness, and outdoor use.
Do you need a commercial grade TV to run digital signage? 
Despite what many manufacturers tell you, you do not have to buy a commercial grade screen (one that you buy from a reseller or specialist partner) to be able to run digital signage. But there are reasons why you might choose one over a consumer grade screen (one you can buy from your local hardware store or on Amazon). One of the key reasons why you should purchase a commercial screen is because they are specifically designed for longer use periods. A consumer panel warranty is much shorter than a commercial grade display and only covers you for 1-2 years whereas a commercial display warranty can cover you for up to 5-10 years. A consumer panel warranty may be voided if you use it 24/7 and it burns out, whereas a commercial panel is designed for that and almost expected to be "always on". Commercial options are also often brighter, sharper, can handle more rigorous use cases, and won't fade or burn from a few months of use.
Saying that, the world is changing and, just like you might use an iPhone or a Windows PC at work (both consumer-grade devices), you can also build a very professional digital signage setup on a consumer grade TV. As we've seen firsthand, many enterprises are choosing to do this rather than forking out hundreds of thousands of dollars on hardware that has little additional benefit. 
Choosing a screen summary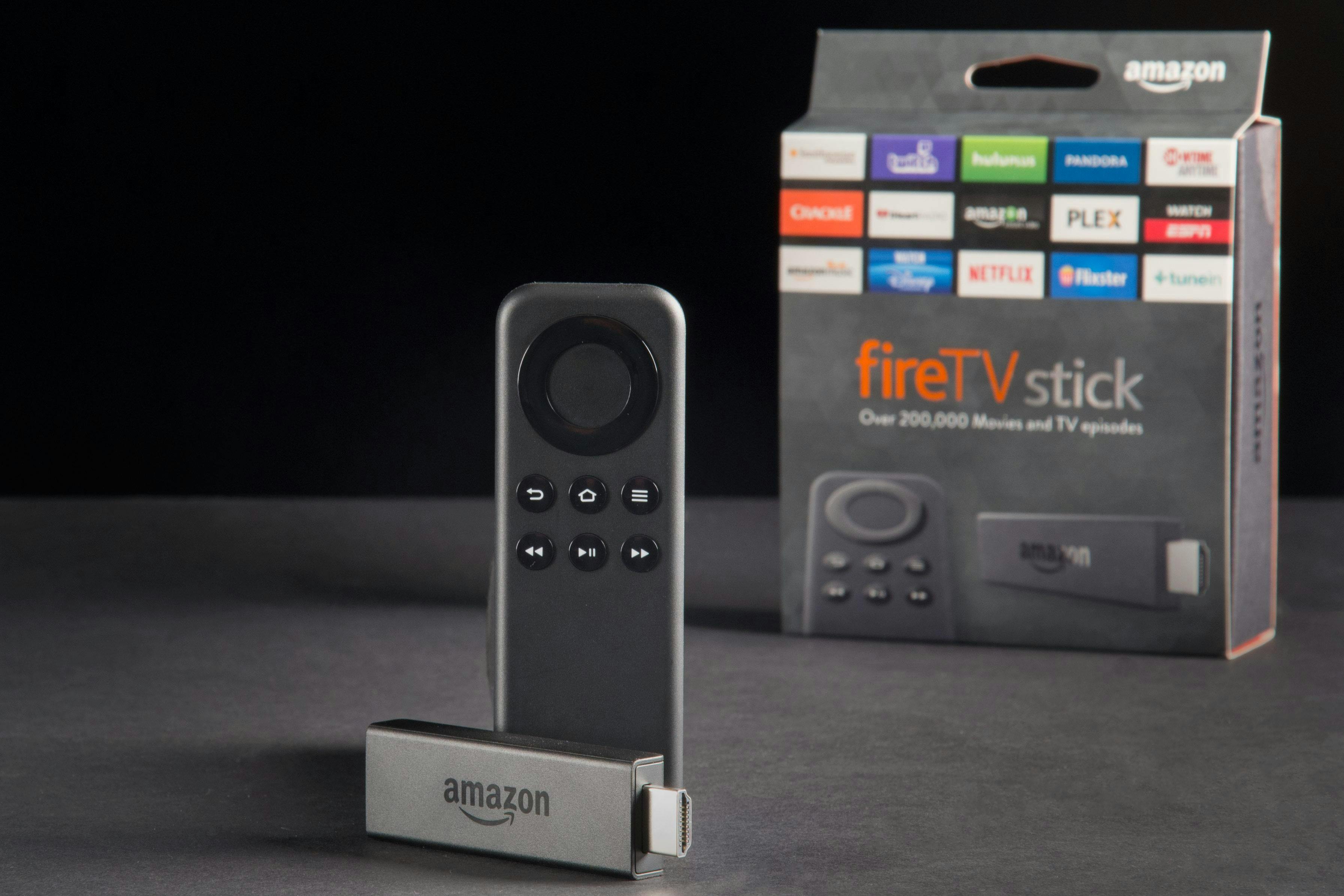 When we talk about digital signage hardware, we're usually talking about one of the following:
A media player device or "signage" device connected to a TV or monitor, turning what would otherwise be a regular TV or monitor into a smart, connected device, capable of being used for digital signage
A smart TV all-in-one device or tablet that has both a screen, the computing power, and operating system needed to be used for digital signage
The different types of media players include:
Consumer Media Players -  When it comes to consumer grade media players, they are designed for home use and are not designed for consistent 24/7 use. If used in a commercial setting, it could damage the device as the build quality is not as high or robust. The average consumer media player is one you'd purchase at your local electronic store which is designed for residential environments. Consumer media players typically are made from plastic which allows them to be cheaper, but making the plastic material sensitive and cannot withstand heat as well as commercial grade media players. Mounting options are also limited as they don't need to be hidden behind a display like other digital signage devices. An example of a consumer media player is a streaming media player used to watch movies or play games for a short period of time. 
Commercial Media Players - Commercial media players are designed to operate for longer periods of time without causing damage to any components internally. They are far more robust and can stand extensive use in the toughest conditions because the majority of them are constructed with metal. However, above all, the main differences from consumers to commercial media players is computing power. Commercial media players have faster processing power and can handle more demanding content such as 4K videos and zones. 
Industrial Media Players - As well as having the same level of computing power, the key difference between commercial and industrial media players is the extra features that help the device maintain a consistent output of content regardless of the environment. So what does that mean? Well, Industrial media players also are built with metal chassis to dissipate heat like commercial media players, but they also come with shock-absorbing features, moisture protection, dust protection, and the ability to operate in very high or very low temperatures. The physical chassis are designed much stronger to withstand any environment that has vibrations, smoke, or even grease. Environments with high pollutants such as fast-food restaurants, bus terminals, factories, ski resorts, hot weather, cold weather, you name it these displays can handle it.
Unless you have bought a smart TV where you know you can download your digital signage software directly (double check, this isn't a given), you'll need to add a media device to your package. 

We looked at over 250 media devices from various major manufacturers to determine which ones are best suited to digital signage and why. We then split them up according to budget and categorized what we consider a consumer, commercial, and industrial media player. We hope this helps you make a more informed decision when it comes to selecting your media player and have the correct hardware to effectively communicate and engage your audience for your digital signage.   
Note: While there may be times that discontinued devices can be good value via refurbished deals, we didn't list any here, focusing instead on new devices with full warranties.
Budget consumer digital signage media devices ($50-$150)
Our first recommendation is the budget consumer option. If you are looking for a device that will accomplish simple digital signage tasks in a more consumer setting and has a shorter warranty period then this is the best option for you. There are some fantastic consumer devices under $150 that can transform your display into a connected, smart TV capable of playing content up to 4K. The obvious advantage of devices in this category is price and easy plug and play capability. However, being a consumer media player you may not be able to display complicated content or even use the device for long periods of time. For more information on what a consumer media player is check out section two.
A budget device might not be for you if:
You need a device capable of playing up 4K, as some devices only support 1080p.
You need a device that can store cached media content locally, as some devices are not designed to and do not come with much storage space.
You need enough power to support advanced apps or zoning (where a digital signage display is divided into multiple sections all showing different types of content), as some devices are not designed to.
Also check to see if the device you want is available in your region, as some devices are not available in all markets. 
You need a device that can play in demanding environments.
You need remote device management capabilities.
The best devices in this category are Amazon's Fire TV Sticks running the Android based Fire OS and Android media boxes.
Amazon Fire TV Devices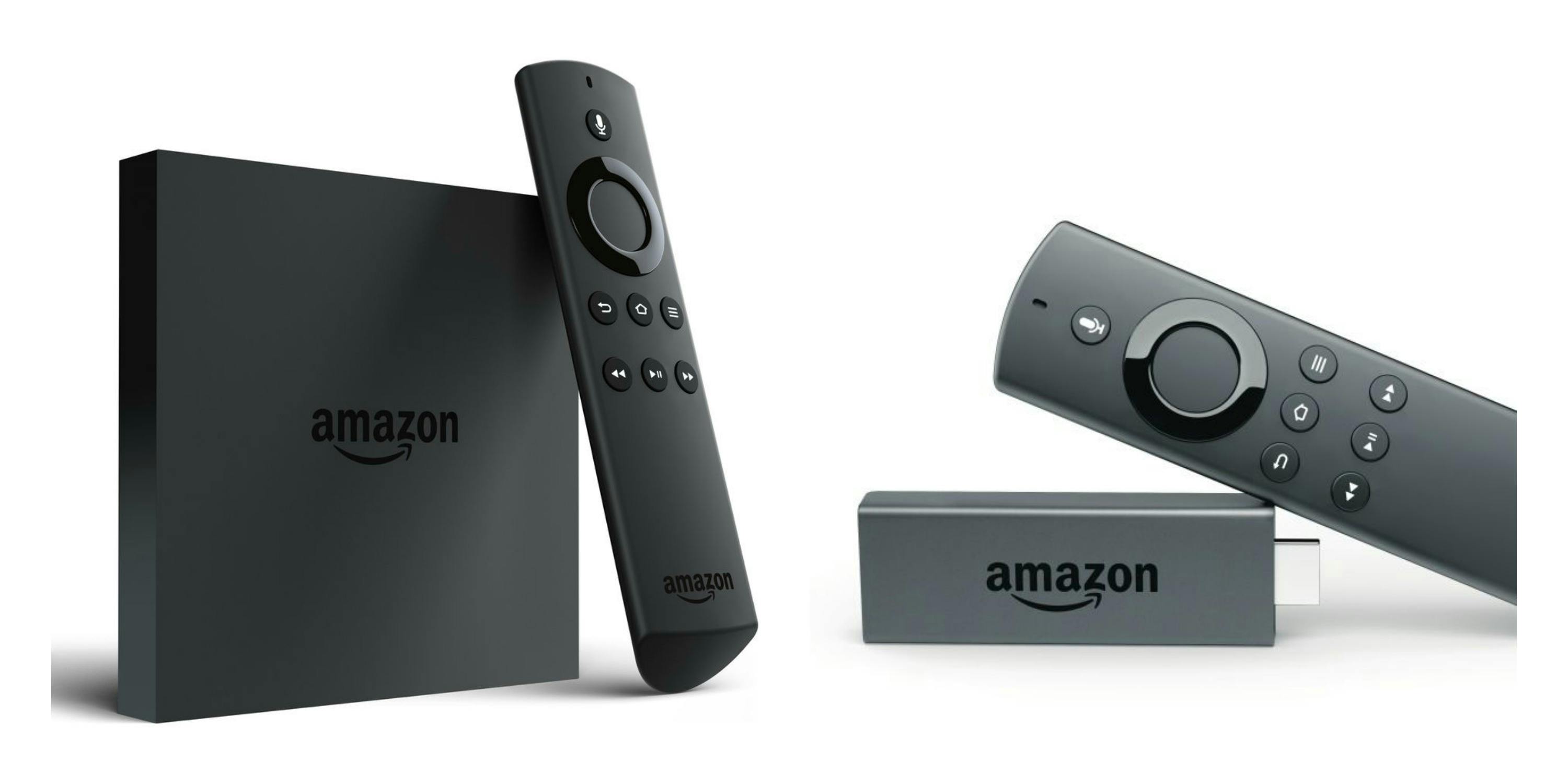 Amazon's Fire TV Stick devices include the $39.99 2nd Generation Fire TV Stick, the $49.99 Fire TV Stick Basic Edition and the recently released $49.99 Fire TV Stick 4K.
Let's take a closer look at the differences:

Overall, Fire TV devices are easy to set up, have fast WiFi and official Ethernet adapters, connect via HDMI, and come with a one-year warranty. They work offline and support advanced apps, zones and kiosk mode but still aren't really designed to store a lot of cached content. Amazon's Manage Your Device features are also much more limited than Google's Chrome Device Management platform (more on this later). 
Out of all of these devices, we recommend the Fire TV Stick 4K, as it hits the right balance of price and performance. If you aren't in one of the six countries that the Fire TV Stick 4K is available in, then we recommend the Fire TV Stick Basic Edition.
Choose a Fire TV device if you want a high quality, affordable device that can stream all types of content in various configurations on your screen.
Android Media Boxes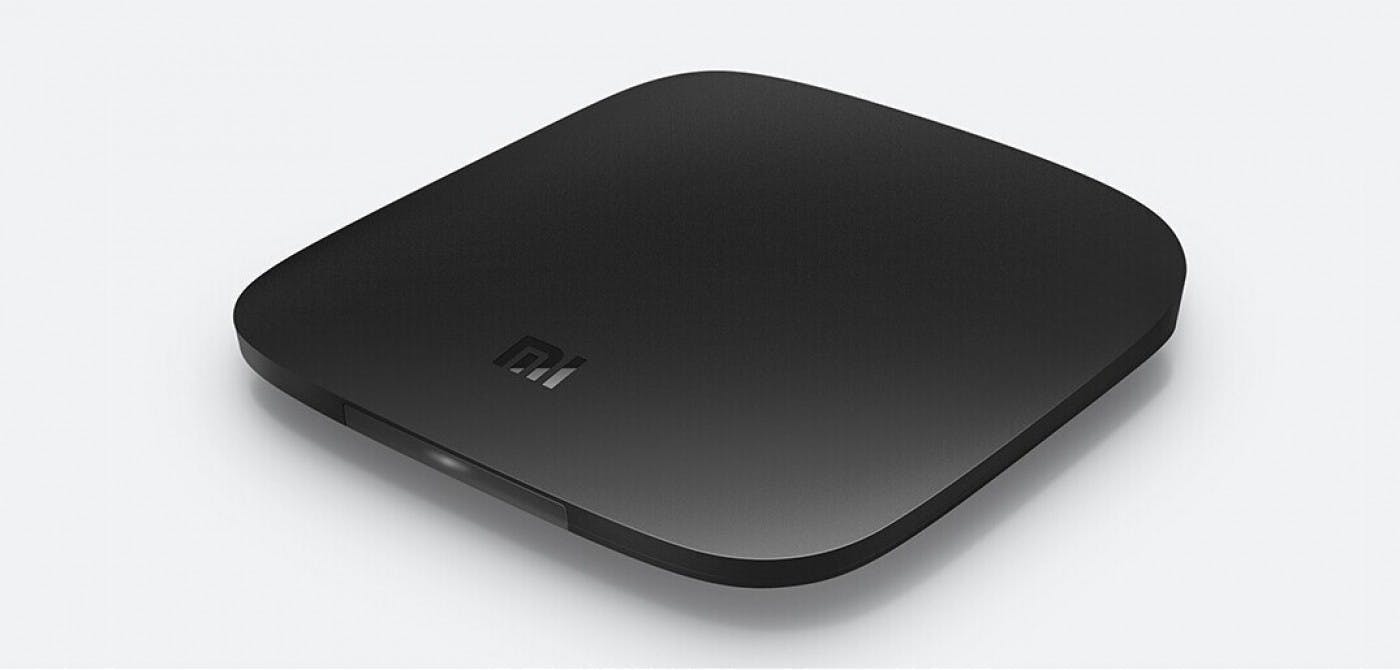 There are also some good Android media boxes that are less than $150.
The Xiaomi Mi Box is powered by Android TV and makes for a powerful and affordable device for digital signage, with great value for money, only costing about $54. It can handle playing various types of content with ease and it's easy to cast to your device with Chromecast built-in. This media player is in the Consumer category as it does not have hardware protective capabilities as well as no remote device management capabilities.

The Xiaomi Mi Box 3 was released in 2016 and its successor Mi Box S released in 2018 both running on Amlogic S905X System on chip, 8 GB of storage, 2 GB DDR3 RAM, ARM 5-core Mali-450MP GPU, and ARM Cortex-A53 Quad-Core. The only difference between the Mi Box S is that it runs on Android 8.1 and the Mi Box 3 runs on Android 6.0, but both gives you full access to Android TVs full range of apps as well as Google Cast.

These sorts of specs show what's great about Android media boxes – they give you great bang for your buck, with enough power to handle just about anything you throw at them, including 4K content and lots of cached media.

These Android media boxes come with various ports, including HDMI and Ethernet, support advanced apps, zones and kiosk mode. Unfortunately, they don't have remote management options as good as Chrome devices or more advanced media players.

With budget android media boxes, it's hard to know which are best as they are made by various Chinese manufacturers that aren't well known and haven't yet proven their brand quality. Shipping is often available internationally, but there may be additional fees and warranty terms can be difficult to understand and claim.

Choose an Android media box if you want an affordable device with a lot of power and you're willing to research shipping, warranty, and other manufacturer-specific quirks.
Budget commercial digital signage media devices ($50-$150)
Consumer media players are great if you just need to set up a few digital signage screens in your store or office, but if you want to get more business-ready while still staying inside your budget, we recommend purchasing a commercial media player such as the Geniatech APC395X or the Ugoos AM6 media player.

The Geniatech APC395X is a powerful Android-powered industrial media player with solid build quality designed for business use cases and only costs $89.00. Unlike Amazon or other Android TV devices, the Geniatech APC395X runs a more complete version of Android, like what you would find on a phone or tablet that supports more business apps and services like remote device management options. The Geniatech APC395X runs Android 6.0 and has a Amlogic S905X Quad Core CPU. This media player has 8GB of memory which is already quite large but you can purchase the 16G model for those looking for a larger memory.

If you are looking for a much stronger media player with additional control features we suggest purchasing the Ugoos AM6. Likewise, the Ugoos is an Android powered media player costing about $139.00. The Ugoos AM6 is equipped with a slightly fast processor such as the Amlogic S922X SoC, and has 2G of DDR4 RAM and 16GB of internal storage. This box runs on the Android 9.0 operating system and  has the latest High-Efficiency Video Coding, most commonly known as HEVC or H.265. This next level video processor allows for 4K videos to be easily compressed and streamed to your display without compromising any picture quality. And it looks great!

If you are looking for something in the middle of the Geniatech APC395X and the Ugoos AM6, we recommend purchasing the Ugoos X3 Cube running an Amlogic S905X3 chipset.
Entry level commercial digital signage media players ($150-$300)
An entry-level device is perfect for getting started as these typically come at a much more affordable price and have a lower processing power but still have commercial capabilities!
When choosing an Entry-Level commercial media player, you'll want to take the following into consideration:
These lower cost media players are a reliable option but within their own limits as they can only stream to a single or dual display, so when purchasing an entry-level device it is important to have realistic expectations. If you would like to stream to multiple screens, perhaps a medium to high end media player will suit you better.
These devices have less power so if you are pushing content that has animations, scrolling tickers or widgets, your screen might not look as crisp and images will be jittery.
Entry-level devices have less storage capacity. Storing your content in the local cache ensures your content will play smoothly and ensures content will continue playing without internet connection. 
Great recommendation for menu boards, directories, and other displays with a lighter content load.
Windows OS Devices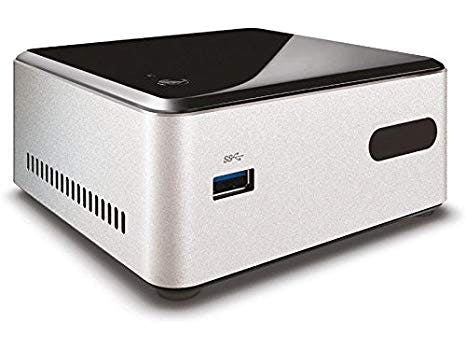 The best entry level Windows media player we recommend under $300 is the Intel Nuc 8 Celeron (NUCCCHKR). The Intel NUC Celeron is a mini PC kit built with an Intel dual-core Apollo Lake Celeron processor, 4 GB of RAM and 32 GB of storage, making it easy to display difficult content such as live streams or keep surveillance cameras running around the clock with minimal interruptions. This device supports Windows 10 pro, Windows IOT enterprise, and has a 3 year warranty so no need to worry about the investment risk.

It features a fanless and ventless design so no noise is emitted from the device. Not only is that a benefit, but this specific design minimizes particle intrusion so it is able to survive the toughest environments most PC's can't stand, such as busy factory floors or other dusty locations. The Intel Nuc 8 Celeron is able to operate in temperatures far below 0 celsius. Its rugged but small chassis is slim enough to fit almost anywhere and can be easily integrated into your digital signage solutions.

A good alternative to the Intel Nuc 8, is the Azulle Byte 3. The Azulle Byte 3 is another perfect entry-level solution designed for digital signage that can handle even demanding content with ease. Also with Windows 10 Pro included, it supports a wide range of remote device management apps and other systems that can be used alongside ScreenCloud.  The Azulle Byte 3 has one less HDMI port but it comes with more USB ports, USB C port and VGA port.

However if you would like to purchase through our channel sales, we recommended purchasing an Arrow Seneca XK-LTX Windows media player.

Chrome OS Devices

The best entry level Chrome OS media player we recommend is the CTL Chromebox CBX1C (Intel celeron). A Chromebox is a small desktop computer that runs Google's Chrome operating system. Chromeboxes are an excellent entry point to digital signage and great space-saving solutions for work, school or play.

At $219, the system is based on intel's 1.8GHz dual-core celeron processor and has 32GB of storage and has a standard 4GB of RAM. The CTL Chromebox CB1C has a celeron processor which is also an entry level processor that gives you just enough power to run difficult content without interruption. It comes with a built-in dual band AC WIFI, two USB 2.0 ports and three USB 3.0 ports, as well as an HDMI port for high definition output. Despite being on the low end side of Chromeboxes, the CTL Chromebox is decently fast and you won't find a Windows PC anywhere near this good for as low of a price point.

Another good alternative is the Asus Chromebox 3 or Acer Chromebox CXI3 (Intel Celeron). If you're in the market for a high-end Chromebox, you should look at the ASUS Chromebox 3. The ASUS Chromebox 3 is a great choice for anyone who needs a powerful Chrome desktop for business or personal use. The Acer Chromebox CX13 is also an excellent choice for digital signage, with enough power to run demanding content, also running on the same Intel Celeron processor. Note that you'll need a Chrome Enterprise license to run ScreenCloud optimally with Chrome OS, which includes some additional costs.
Mid-range commercial digital signage media devices ($300-$600)
There are a lot of great options in the $300-$600 price range, but only a few specific devices stand out when it comes to each operating system. You'll find that devices at this price range have fewer missing features than budget devices and are generally more powerful, come with 4K support, and have a good amount of space for storage cached media.
When choosing a mid-range device, you'll want to consider the following things:
With four different operating systems available in this price range, make sure to choose the OS that has support for the things you need, like remote device management features and network standards.
How much media do you want to store on your device's cache? Devices in this range have between 8 and 32 GB of storage space, so pick the device that suits your needs. And bear in mind that you can't use all of that storage space either. Usually only up to 50% of that space is available to use for media cache purposes. Check out this guide to get a better idea of what's possible on different devices.
Check if the device you want is available in your region, as some devices are not available in all markets.
When buying an Android box in this price range, we recommend getting one with the Amlogic S912 chipset, as we've found it offers the most consistent performance.
The best devices in this category include Amazon's Fire TV Cube running the Android-based Fire OS and mid-range Android media boxes from various manufacturers. Let's take a look at them.
Chrome OS Devices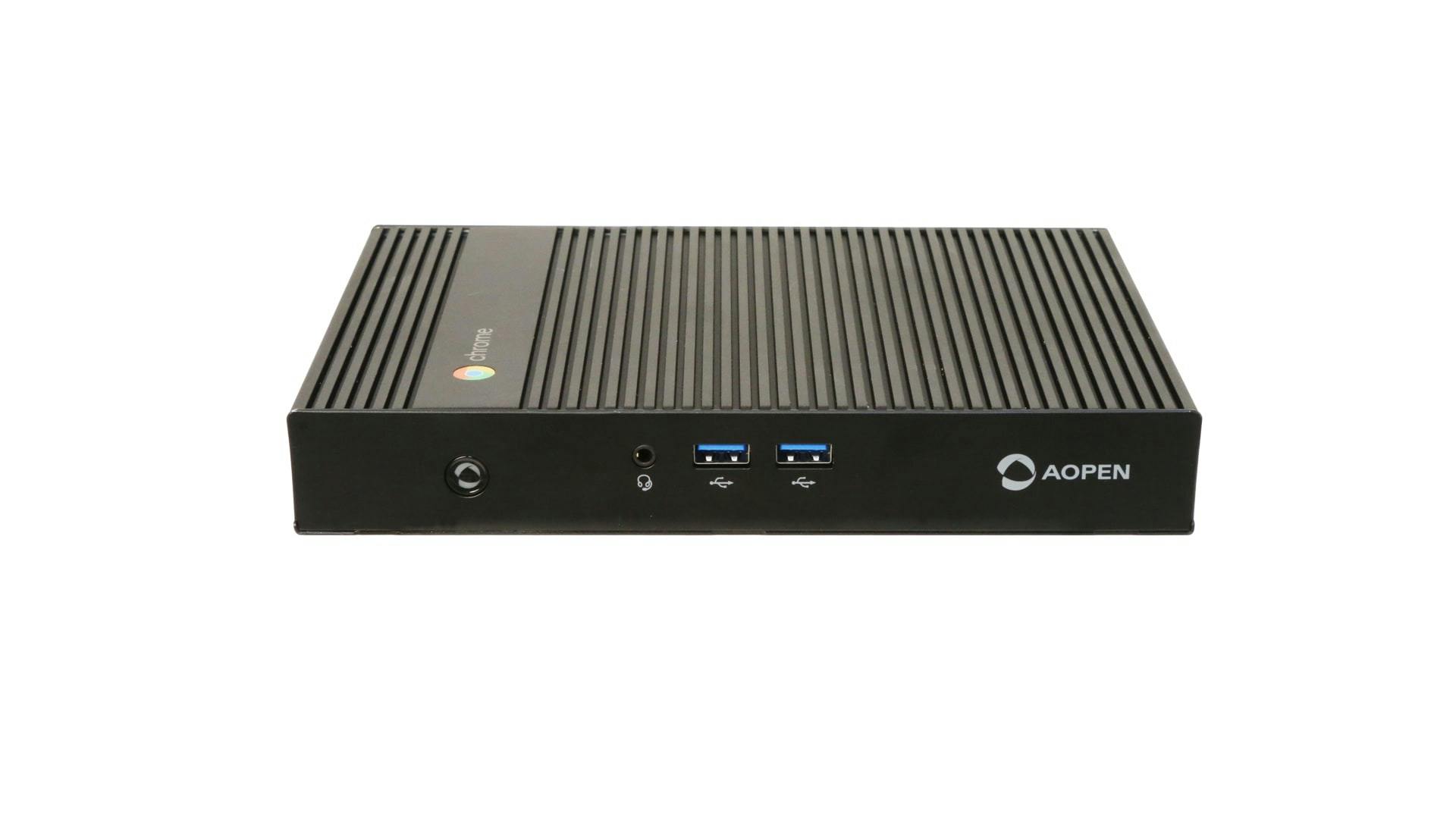 As we are reaching the more mid-range of media players, there will be a significant jump in processing power meaning devices will get more expensive but will be able to display complex content for even longer periods of time. For this category, we recommend the AOpen Chromebox Commercial 2 Celeron. This Chromebox Commercial 2 is an industrial media player that is highly reliable and can operate for 24 hours a day, making it the perfect investment for digital signage.

Costing about $323, the AOpen Chromebox Commercial 2 Celeron is a powerful and up to date solution designed for digital signage even in demanding environments. If you need a bit more power we recommend the AOpen Chromebox Commercial 2 Core i3 which has an upgraded processor (core i3 processor). Note that you'll need a Chrome Enterprise license to run ScreenCloud optimally with Chrome OS, which includes some additional costs. This media player has a dual output, making it easy to power two displays from the power of one device. The Chromebox Commercial is capable of playing one 4K screen at 60 Hz or two 4K screens at 30Hz.

Its rugged built and fanless design handles shock and vibrations with ease as there are no moving parts inside the media player, making it perfect for transportation information busses, or displaying signage on cruise ships, but really this media player can be applied anywhere. The Chromebox Commercial 2 is manufactured with rustproof SECC metal allowing It to operate under the toughest conditions from 0 degrees celsius up to 40 celsius and can be stored up to below -30c. 
If you are looking for an alternative, the Acer Chromebox CXI3 Core i3 has a more powerful CPU and runs on an Intel Core i3 processor which has a total cost of $454. If you prefer something a bit more within your budget, an Asus Chromebox 3 Celeron will provide you with the support you need for your digital signage and costs around $234-$299.

Amazon Fire TV Devices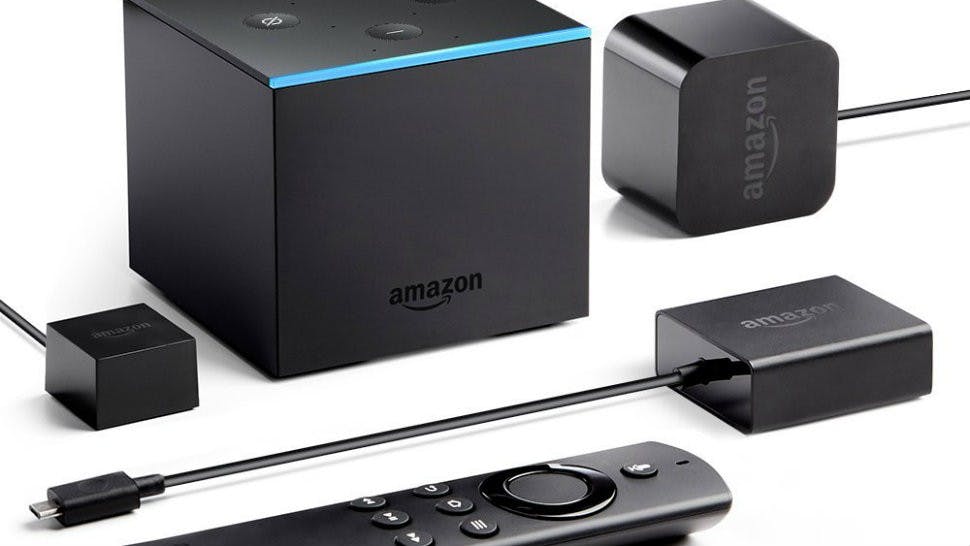 Amazon's $119.99 Fire TV Cube is a very capable little device.
Features of the Amazon Fire TV Cube:
Support for 4K
A quad-core processor
Connection via HDMI
16GB of storage
2GB of RAM
Support for fast AC WiFi
The downside is that it's only officially available in the US and doesn't have as good remote device management features as the Chromebit. But it does come with a one-year warranty with the option to buy a two or three-year warranty package, which is rare in this range. There are also useful 3rd party mounts available. It also supports advanced apps, zones and kiosk mode, and works offline.
Get the Fire TV Cube if you want a relatively affordable 4K capable device with an easy to use interface and additional extras in the form of warranty options and mounts.
Windows Devices
If you are looking for a Mid-range commercial media player that runs on Windows, we recommend upgrading and purchasing an Intel NUC8i3CYSN Core i3 device. Intel Nucs offer high performance and has a more complete operating system to complete other everyday tasks, all fitting inside a tiny compact device. The best thing about the Intel Nuc Kit is that it gives the user the ability to customize their media player and select storage options. The Intel Nuc (Crimson Canyon) comes with 8GB LPDDR4-2666 RAM, non-upgradable,  8121U dual-core processor, 1TB, and 2.2 GHz that can get up to 3.2 GHz.

The Crimson Canyon comes in a grey chassis with a shiny black top cover that will definitely catch your fingerprints. It comes with two USB 3.1 ports in the front and a SDXC card reader and Kingston lock on the side in case you need to add protection for your media player, which can be handy in public places.

The main difference between entry level and mid range processors (celeron vs core i3) is the increase in power. You may not even notice the difference however purchasing a higher processor makes the device future proof. Perhaps in a few years the celeron processor may start to feel slower while the core i3 processor will still continue to give the same amount of power.
Summary
There are some good options here, but in most cases, if you're going to pay between $300 and $600 for a device, we'd recommend getting a commercial device which has been specifically made with digital signage in mind, manufactured to play demanding content for long periods of time.

There are a few exceptions to that rule though. If you want a future proof Chrome OS device, you'll want to get one with a Core i5 processor. The Chromebox Commercial i5 or the i5 Acer Chromebox CXI3 is one of the best choices. If you want a device running macOS, the Apple Mac Mini is your best bet. And if you want a powerful Windows powered device, then the Intel Nuc core o5 (NUC815INHPA) or the Arrow Seneca HDn (Intel Core i5).
High-end digital signage devices ($600-$900)
As you get into more high-end devices that cost $600 and up, you'll find that the key differentiator is processing power. Devices in this range will come with desktop class processors that are markedly better than the processors found in low and mid range devices. This ensures you can handle a wide range of use cases that require high levels of processing power and that your devices are more future proof.
When choosing a high-range digital signage device, you'll want to consider the following things:
Check support options. A big reason for buying a commercial device is getting support from the manufacturer on issues related to digital signage, so research and check if the device manufacturer has good support options.
Amount of processing power. When it comes to Windows devices in this category, majority of them are powered by Intel processors, with Celeron, Core i3 and Core i5 processors all available for PC boxes and the mobile equivalent Core m3 and Core m5 processors available. Choose a Celeron or Core i3 processor if you're more price conscious and a Core i5 processor if you want the most powerful and future proof device. Chrome OS requires less operating power and RAM than Windows, so the rules are different there, but always shoot for a device that has up-to-date processors.
Type of operating system. Each has specific pros and cons – like license costs, remote device management features and network standards – so your choice may very well come down to which OS is best for you.
As devices in this range are more expensive, you may want theft protection features, secure mounts, and warranty options. For theft protection and secure mounting, check if your device has a Kensington lock slot and if it's Vesa mount compatible or has other official or 3rd party mount options. As for warranty, see if it has more than the standard one-year warranty available. Some devices include a three-year warranty or provide the option to buy it.
Check to see if the device you want is available in your region, as some devices are not available in all markets.
There are a lot of manufacturers and devices in this category. From our experience and testing, we recommend AOpen's Chrome OS devices and Intel's Windows powered NUC boxes. Let's take a look at them.
Chrome OS Devices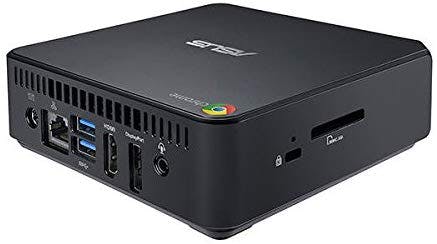 There are many manufacturers who've made a Chromebox at some point but currently Acer, AOpen, Asus, and HP are the companies who seem the most committed to creating Chrome OS based PC boxes and have the most up-to-date offerings. You'll find similar configurations across the board with your choice of dual core and quad core Celeron, Core i3 and Core i5 SOCs, HDMI, 32-64GB of storage space, 4-8GB of RAM, Ethernet, and support for fast AC WiFi. They can of course also handle 4K output.

Pricing varies, but expect to pay  between $200 and $250 for Celeron options, around $425 for Core i3 options, and between $500 and $575 for Core i5 options. One-year warranty is provided with all these devices and feature support is as good as you'd expect.

With all things factors considered, we suggest the AOpen Chromebox Commercial 2 Core i3 is the best choice for this price category. This Chromebox comes with a core i3 processor which has plenty of power to run intensive visual content smoothly without hiccups. It is also equipped with 4GB of DDR4 RAM, and 32 GB of storage. The AOpen device is well known for its commercial grade qualities as it can process various content simultaneously and boasts two 4K HDMI outputs making it the perfect option for a two screen video wall or interactive kiosk.  Availability is also good, just contact AOpen for a quotation for the amount you need, or buy them online from one of numerous partners.

Choose an AOpen Chrome OS device if you want a commercial device designed for digital signage with the features, support and warranty to match and you prefer the Chrome OS operating system with the options it provides for digital signage to other operating systems.

Another alternative is the Acer's Chromebox CXI3 with the Intel Core i5 processor. Besides having a Kensington lock slot and being Vesa mount compatible, they also come with a built-in stand that allows for multiple placements. The Core i5 version also comes with a newer and more powerful i5 processor than the other options while still being affordable in comparison. While being one of top of Chrome OS devices in the market, it isn't exactly a budget friendly option, costing around $600. If you are looking for something cheaper, the Asus Chromebox 3 should suffice.
MacOS Devices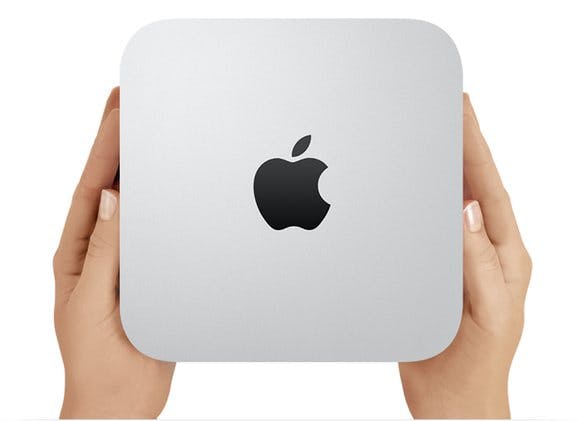 A Mac mini is a 19.7cm device which has all of the power of a Mac PC inside it. The idea of a Mac mini is that you can hook it up to a regular PC screen, TV screen or other device to make it "smart".

In 2018, Apple has finally released a much needed updated version of their Mac Mini and introduced an entirely new model which is 5 times faster than its previous 2014 generation model.  The cost starts at $799 which is a significant jump in price from their last model which costs $499. The latest 2018 model comes in two types of processing speed, the 3.6 GHz Mac mini Core i3 costing about $799 and the 3.0 GHz Mac mini Core i5 costing about $1099. So while it's not as cheap as say, an Amazon Fire TV Stick, it's still much cheaper than trying to buy a brand new iMac or smart TV screen with an operating system already built in. 

The Mac Mini 2018 models are equipped with the very first quad-core "coffee lake" processors instead of the dual-core "Haswell" processor. It also has the ability to upgrade to a six core desktop class processor. The 2018 Mac Mini also comes Intel's latest 8th-generation intel chip with Intel UHD Graphics 630.

The 2018 Mac Mini models come with 4 thunderbolt 3 ports, 2.0 HDMI ports, 2 USB 3.1 ports, a headphone jack and bluetooth support. However this model does not come with an SD card slot, if this is important to you then you can purchase a second hand 2014 model, but we do not recommend this as you will not be getting your 'bang for your buck' as the 2018 model is much much faster.

This device is great for digital signage as it is very reliable and the MacOS does have some remote device management tools that some people may like but they are very expensive and have moved out of the mid range options. Warranty can also be extended to three years at a fee, which is a good option. If you want something cheaper but with the same performance levels or perhaps a different remote device management tool, we suggest purchasing a Chrome AOpen Chromebox Commercial i3 or you can go with a Windows Intel Nuc i3.
Windows Devices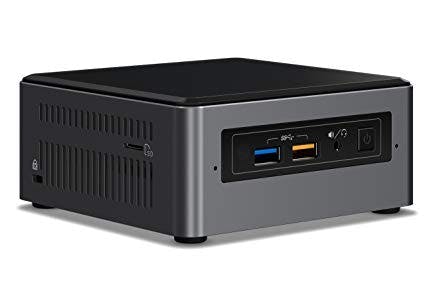 There's a long list of device manufacturers who make PCs, but we found that not too many of them make good devices in the mini PC box form factor that is best for digital signage purposes.
Intel's NUC PC boxes are among the most powerful and reliable digital signage devices available on the market. In this high-end category, we recommend Intel NUC's 8th Generation NUC8i5INHPA Core i5 processor, purchased through one of Intel's partners costing around $727. This device comes with Windows 10 included and it is fairly easy to find powerful 3rd party remote device management tools that are compatible with Windows 10.

This device is powerful and reliable and would handle this user's content easily. Core i5 processors are designed for high intensity tasks that require a lot of processing and graphics power for either gaming, productivity work, or 4K content in zones making them more than capable to display digital signage content. As well as plenty of storage space, 64GB to be exact and has a 1.6GHz and can reach up to 3.6GHz with its turbo frequency feature. The Nuc 8 also comes with six USB-A ports, two HDMI, two Thunderbolt 3s, front and rear audio, two mini DisplayPorts, an SD card slot, and, for kicks, an additional USB-C port.

If you are looking for a media player with a slightly higher processing power within this price category, we recommend a high end Acer Chromebox CXI3 with an Intel Core i5 processor, roughly costing around $565.

Choose one of the Intel NUC Windows devices if you want the most powerful commercial device designed for digital signage with the features, support, and warranty to match, or  if you prefer the Windows operating system and the options it provides for digital signage to other operating systems.
3. Understanding device performance
Whatever content you're displaying, you're going to want it to play smoothly and without interruption, and the performance of your device is a big part of ensuring that happens. We covered a lot of the stuff around devices and performance in our media device section, but if you want a deep dive, read on.
Use this table to see whether you'll need a lower or higher performance device:

Here's what to look for in terms of performance:
1. SOC (System On Chip) / CPU (Processor)
When it comes to digital signage devices, the SOC (system on chip) in a device is responsible for much of the heavy lifting, containing the CPU, GPU, RAM, storage, connectivity options, video codecs and output. As such choosing a device with a reliable SOC is key.
SOCs and CPUs are often mentioned in the same breath in a digital signage device spec, or simply have the same name. The CPU is responsible for the processing power, and you want to make sure the device you choose has a CPU with enough power for your needs, so let's take a look at SOC/CPU combos and which ones you should be looking for.
Choosing a device with the correct SOC/CPU can be tricky, but in general, try to get a device with the newest generation. For Android TV boxes, we recommend getting devices with the Amlogic S912 SOC and included processor, which is the latest and most reliable SOC for this category, or at least devices with the slightly less powerful S905 SOC and included processor, also from Amlogic. For other Android devices like tablets, try to get at least a quad-core processor, with a dual-core the minimum.
For Chromeboxes and Windows PC boxes, try to get at least a Celeron device, with Atom devices being less recommended as they are less powerful. Even better than Celeron would be Core m3, Core m5, Core i3, Core i5 and Core i7 devices, with i5 and i7 devices being especially powerful and able to take anything you throw at them.
With Amazon Fire TV, Apple iOS and Chromebit devices, the rules are a bit different. These devices are made to do less things but do them well and we find that manufacturers have in most cases optimized these devices to use the processors they are given to accomplish what they need to, so no problems here.
We explain more about CPUs and in each device category later in this article.
2. GPU (Graphics Processing Unit) 
The GPU is responsible for the graphics processing power, so make sure the device you choose has a GPU with enough power for your needs. You'll also want to look for things like video decoding, video output, HDMI and support for HDR, which we explain further in this article.
3. Storage Drive
The storage drive of your device will need enough space for cached media, after some gets taken up by the operating system and apps. Read this article to find out more about this the available space. In general you'll want a device with at least 8GB, with 16GB being preferable. Devices that have less than this are meant more for use cases where you are streaming video content and not storing it on the device. You'll also want a device with SSD storage as opposed to HDD storage, and you'll want to check that your storage drive has good read & write speeds.
4. RAM (Random Access Memory)
Your RAM or memory is needed to keep the general user experience running at optimal levels. Some operating systems have more ongoing processes than others and therefore need more RAM.
For Windows, Android and Android TV devices, aim for at least 2GB of RAM, with 3-4GB preferable. Chrome OS requires less resources, so get a device with 2GB of RAM or more. As for Amazon Fire TV and Apple iOS it's similar to how it is with CPUs, with devices well optimized in most cases to use the RAM they are given to accomplish what they need to do.
5. Connectivity
It's important to get a device that supports the network setup you have, with things like WiFi speed, Ethernet capabilities and support for different network security protocols.
Here's what to look for in terms of connectivity:
WiFi
Different digital signage devices will support different levels of WiFi, and in general, if you can get a device that supports 802.11ac WiFi, you'll get the best network speeds. All the devices we recommend either support 802.11 ac, n or g WiFi. At 1,300 Mbps, 802.11ac is about 3 times faster than 802.11n at 450 Mbps. 802.11g is much slower at 54 Mbps, but all the devices we list support at least 802.11n.
On the flip side, your internet speed probably won't ever be 1,300 Mbps, or even 450 Mbps for that matter, so this won't affect your internet speed much, but what you get from a device with 802.11ac WiFi is more stable connectivity and up to date internals, which promise a better experience.
Network Security
Each WiFi network will be set up with a different network security level. If you want to be secure, you shouldn't really be using Open, WEP or WPA networks. Open has no security at all, while WEP and WPA-PSK are old protocols which are now vulnerable.
You should instead be using WPA2-PSK, which is the most secure option. Basically all of the digital signage devices we cover here have support for WPA2.
In some cases, your network will be using an even higher network security protocol like WPA2-Enterprise. Fewer digital signage devices have support for this protocol, so if you need to connect devices to this network, you'll want to check out our help article on this topic.
8. Ethernet
For some use cases, you will want a digital signage device to connect to the internet via a wired connection with an Ethernet cable. In this case the best device to choose is of course one that includes an Ethernet port, but some devices also have support for official Ethernet adapter or 3rd party adapters.
You'll also want to check what Ethernet speed your device supports and make sure you are using the correct cables to match.
4. Deployment and setup considerations 
When deploying digital signage devices, things like size, form factor, case and mount support will come into play. Additionally, especially for use cases where your digital signage devices are in remote locations, options for theft protection and remote management features will be important.
We've covered this briefly in the media device section above but here are some in-depth deployment and setup factors to consider.
Remote management features
When it comes to remote management features, the operating system your device is running plays a big role. In general, devices running a desktop OS like Windows or macOS will have the best options with good native options as well as a wide variety of 3rd party options, with some apps even able to turn devices off and on via Wake-on-LAN, meaning you can turn devices on and off and control them completely. 
Next best include Chrome OS devices like Chromebox devices which can use Google's Chrome Enterprise Tools to manage devices. iOS, Android and Amazon Fire OS have weaker remote management options which allow you to control only a few options.
Stability & boot time
As we noted earlier, some operating systems use more resources than others and you'll have to choose a device that has enough resources for the operating system it is using. You'll also want to think about stability, with some operating systems less prone to crashes and errors than others. OSs like Android are tricky, with many versions in use and some implemented poorly by device manufacturers sometimes resulting in devices that are error prone.
Boot time is also important with the amount of time it takes from a restarted device to go from off, to showing your content, differing by OS. OSs like Android TV and Fire OS will also show content and menus during the loading process, which may be disruptive. To avoid issues like this you will want to choose an OS which has support for kiosk mode, a special mode when a device is used to run a specific application used most often in public settings, like a bar or restaurant. 
Support
Support is also another important factor. You'll want to check if you will receive adequate support for OS issues in case you have an issue. For example, some Android TV boxes have custom interfaces developed by their manufacturers and if they offer poor support options it could be an issue.
Price & availability
Price is an obvious factor to consider when trying to find digital signage devices that match your needs while also matching your budget. Device availability will vary by region, so make sure that the device you want is available. If the device is not available from the manufacturer in your region, it might still be available from 3rd party physical or online stores or have an option for international shipping that's cheap enough. Prices will also vary whether you are buying from the manufacturer or from 3rd party physical or online store, so make sure to compare prices and find what's best for you. If you're buying a fleet of devices check if your manufacturer can be contacted about bulk orders or if they have a quotation request page, which could further improve pricing.
Warranty
Most devices will come with a one-year manufacturer warranty but make sure to look closely at device warranty options as they're not all the same. Often your device may not include warranty for digital signage scenarios like long use periods. Commercial devices like Intel NUCs and Chromeboxes often have better warranty options like three-year warranties or better conditions. Companies like Apple and AOpen also allow you to purchase additional warranty or care packages for some devices.
5. Supported ScreenCloud features
You should also check if the device you want supports all the features that you need from the digital signage platform that you choose to use. For example, support for ScreenCloud's different features differs from one device and OS to the next. Take a look at this comparison chart to get an idea of what we mean.
Let's take a closer look at some specific device and ScreenCloud features that you may need for your digital signage setup.
Offline support
Different digital signage platforms will support working offline in different ways. ScreenCloud works offline on most devices, except on Apple iPads because of technical restrictions. It's good to keep this in mind when setting up devices in a use case where the network connection may fluctuate, like an event venue or retail store. Read our article about how offline playing works for more on this topic.
Auto reboot
While this is not a ScreenCloud specific feature, a device's ability to auto reboot when something like a power cut happens and to get back to showing your content can be important, especially when that device is in a remote location. We list which devices support this feature here. Most do, but sometimes things like pressing the power button to turn a device on prevent an auto reboot from working.
Kiosk mode
As mentioned earlier, kiosk mode is a special mode where a device is used to run a specific application in a public setting. Kiosk mode is often necessary for digital signage when you want your device to only load your digital signage app and not have the option for the user to exit the app and use other apps on your OS. 
Zones & advanced apps
Zoning is where a digital signage display is divided into multiple sections, all showing different types of content. This could be a weather display in one corner of the screen, a news feed in another, with a Twitter feed running as ticker tape along the bottom.
You can read more about setting up zoning with ScreenCloud here and here. 
ScreenCloud also comes with over 80 apps to help you get your content onto your digital signage screens, and advanced apps are apps that use specific hardware resources to display information in the ScreenCloud Player. Google Slides is an example of an advanced app.
6. Summary
Choosing the correct hardware setup for your digital signage is all about understanding your needs. The better you understand your needs, the better choices you'll make.
Think about what displays you want to use, whether you will use professional grade displays designed for digital signage or just consumer displays. If your displays don't have to be so big, consider monitors, bases or tablets instead of TVs. Think about whether you want to get a display paired with a media player or use a smart TV or tablet with player capabilities built in.
Think about your performance needs, whether your hardware will need to be able to handle 1080p or 4K content or run more advanced apps. Consider how much storage space you'll need for cached media and what connectivity options you'll need in terms of WiFi or Ethernet capabilities.
Think about deployment and setup, things like size and form factor, cases, mounts and theft protection, as well as remote management features. Think about what operating system is best for your needs and budget and what supported features you'll need, like kiosk mode, auto reboot, and offline support. Consider price and availability in your region, as well as warranty and after-sales support options.
Think long-term. In the best case scenario, how many digital signage screens would you have in one or five years time and what would they be showing? Could your current hardware choices support that vision? If not, it's worth weighing up how that may hinder you, and whether it's best to invest now or wait and risk repurchasing later.
Digital signage is possible with any budget. You can get a fantastic player device to pair with your existing displays for $30-$70, and one with even better options if you can budget for up to $150. If you have a higher budget than that, there are powerful high-end and commercial devices that can handle anything you throw at them.
The days of digital signage being a tool that's only available to a select few are over. With ScreenCloud, you can use a wide variety of hardware to get yourself up and running, using digital signage to push your business forward.
We look forward to seeing which decision you make.
For help or advice on anything you've read here, or to discuss your digital signage needs in more detail, you can reach us anytime on hello@screencloud.com.
For personalized support on choosing the correct digital signage hardware, you can submit a request or RFP directly to our team at screencloud.com/enterprise.