When it comes to creating awesome digital signage content we want you to have as many easy-to-use and effective tools at your disposal as possible. It's what led to the creation of our App Store. Because with over 50 apps to choose from who could not create amazing digital signage content?
With our newest feature, the App Theme Editor, we've given you even more control of how your screens are branded.
What are custom brand apps?
Custom brand apps are specific apps in our App Store where you can change the theme and branding to make them more suited to your company or environment. Using our App Theme Editor (full guide below) you can set these apps to have specific color palettes, themes and fonts that better match the look and feel you're going for.
Which apps support the App Theme Editor?
At current, all of the below apps support our custom theme editor, but we're adding the functionality to new ones all of the time.
ScreenCloud apps currently supporting custom themes:
How to set up custom branded apps
1. Open the theme editor
To begin customizing apps with your branding, first you need to setup a theme. To do this, log in to your ScreenCloud account at signage.screen.cloud/. Select App Store and choose "App Theme Editor" from the top right navigation bar.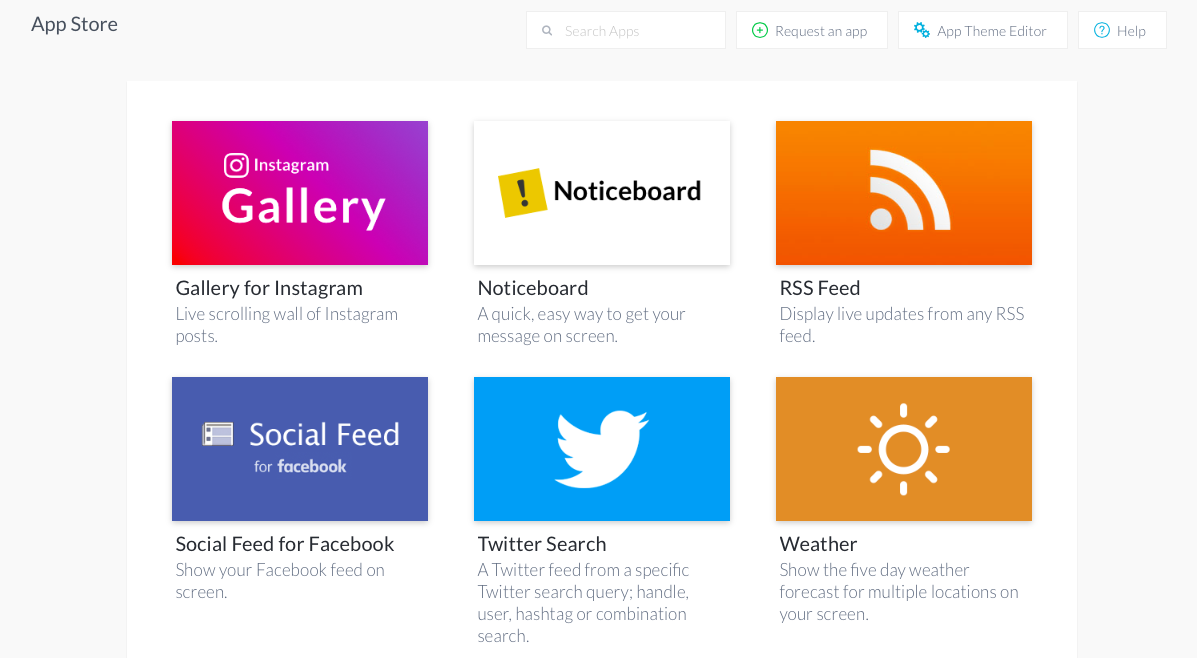 This will open the theme editor in a new window, which looks like the below. Please note: do not close down the signage.screen.cloud/ window while using the app theme editor as this will close the editor down as well.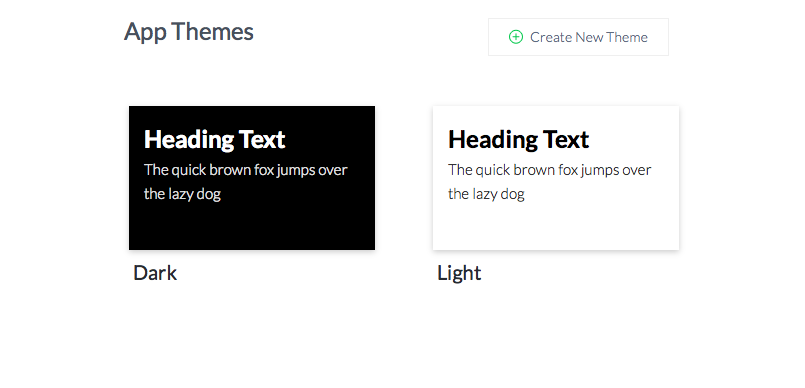 2. Create your theme
Next, select "Create New Theme" and give your theme a title for example "Company branding". This will allow you to differentiate between themes if you are using more than one.
Then you have a few options:
Background
Change the background color of your app. You can do this either by choosing a color from the color tool or by entering a specific hex code. If you would prefer to add an RGBA or HSLA code, you can toggle between options using the down and up arrows.
Your background color will show in the preview, allowing you to see what it would look like alongside the other elements.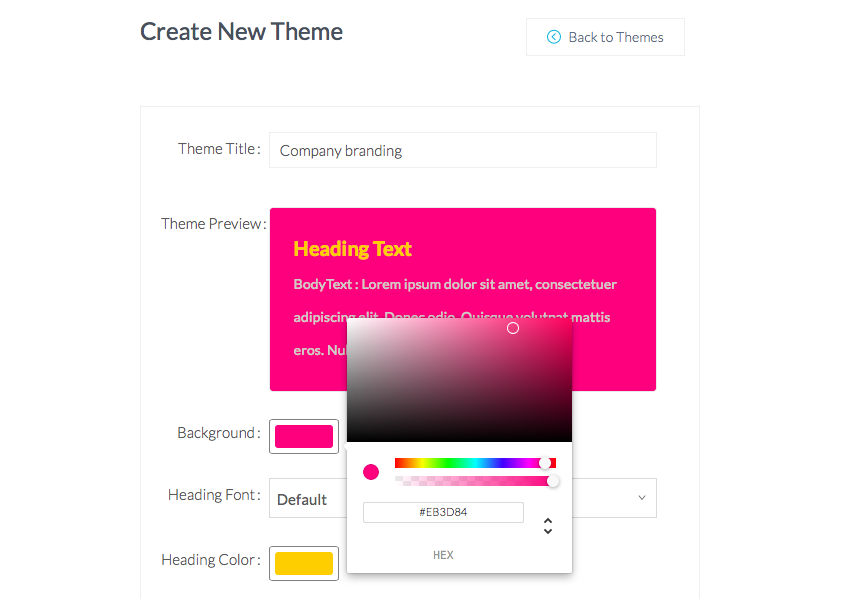 Heading font
Here you can choose from a larger variety of fonts, or add your own using a custom URL.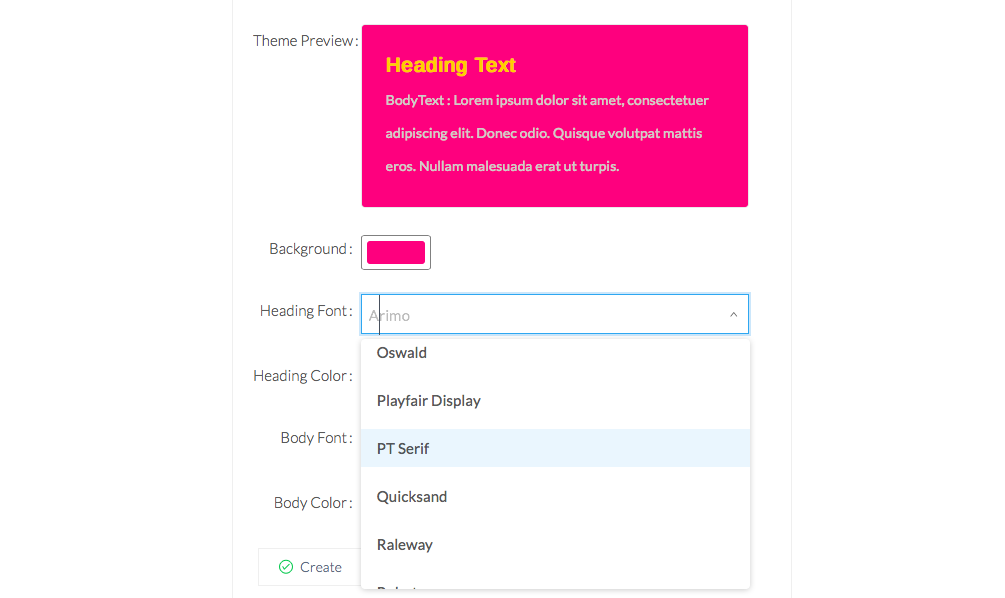 Heading color
Next, select your heading color in much the same way as you selected your background color. Again, you can see the results of this in the preview screen.
Body font and color
Lastly, choose the font and color of the body text using the same process as before.
3. Create your theme
Once you are happy with the look and feel of your custom app theme, click "Create". You will then see the new theme in the App Themes folder.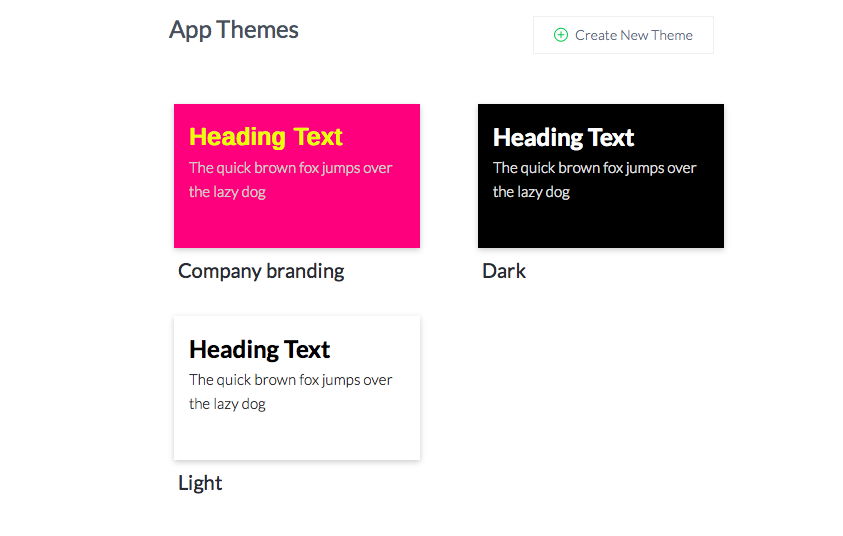 You can create various themes to use on different apps or in different areas of your company by repeating steps 1-3 above.
4. Add your custom theme to an app
Once you have saved your theme, head back to signage.screen.cloud/ and choose one of the apps that support custom theme editing.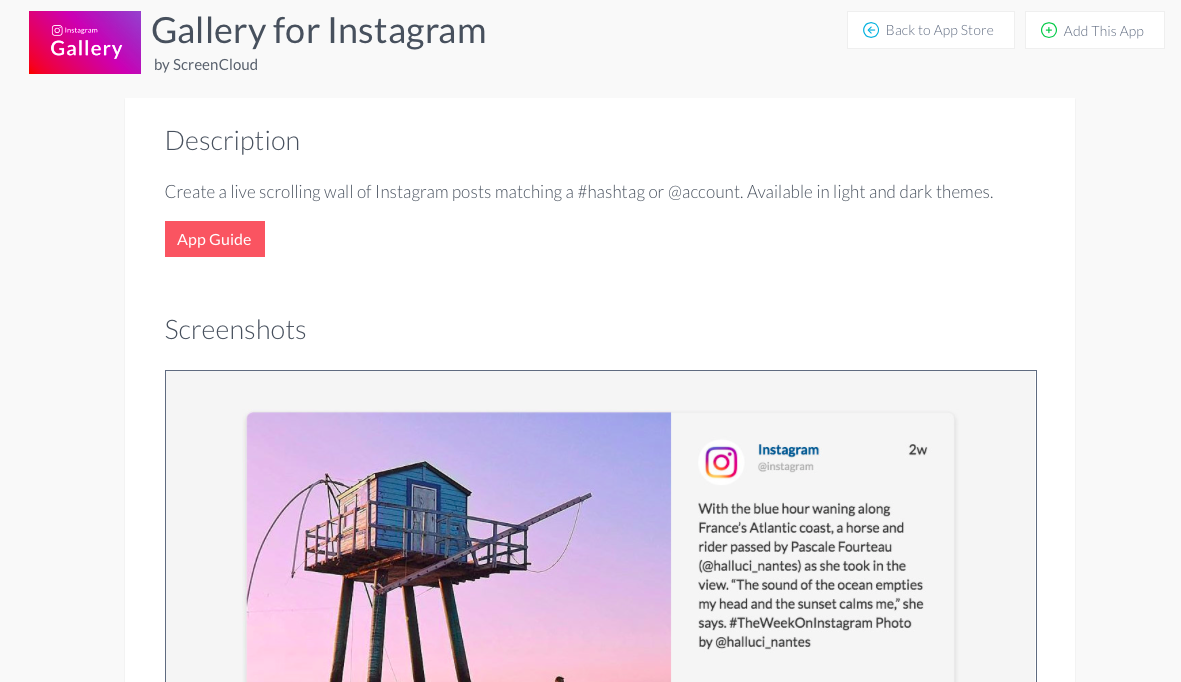 Select "Add This App" from the top right-hand corner. Next, select "Theme" and choose your theme from the dropdown of options.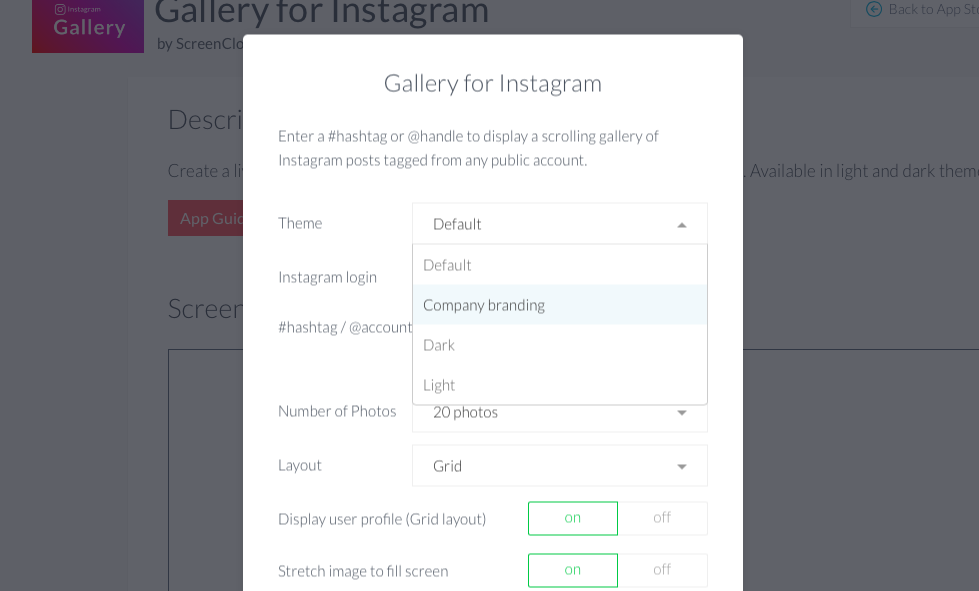 Select your other app settings, login if this is required and then select "Preview App" to check your display. This is where you will see your custom background colors and text, if they are used within the app.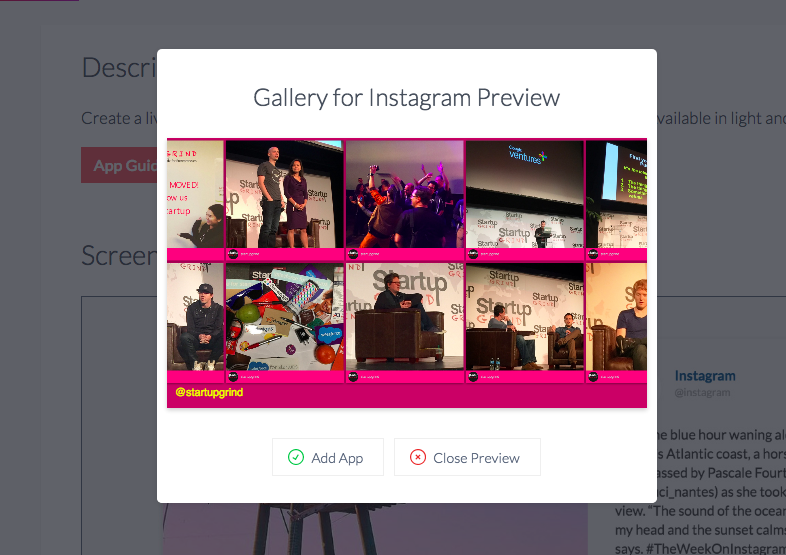 Custom branded apps - the best way to personalize your display
The more time you spend customizing apps (and let's face it, all you need is seconds), the more personalized your digital signage displays become. From setting different screens to have different backgrounds, to customizing departmental content and just ensuring everything you post is "on brand" we're already seeing how popular custom branded apps can be!

Start testing yours today at signage.screen.cloud.