The workplace is changing.
Companies now need to be focused on how much they communicate internally to employees, as much if not more, than how they communicate to the outside world. Internal marketing if you like, or as we like to think of it, Corporate Communications.
Great corporate comms, help make you an employer of first choice, rather than last resort. Because, let's face it - if you're not thinking about your corporate communication strategy, you can count on the fact your competition is!
In order to help you improve your corporate communications and internalize all of those great values, messages and tools that you want to use to communicate, we've put together three digital signage use cases.
So plant the seed, spark the ideas and let's see how you can better leverage corporate communications through the ever expanding trend of screens in offices.
There are three pillars which contribute to great corporate communication and the truth is, they're not that difficult to implement.
Reward and Recognition Programs
User-Generated Content
Dashboards and Business Intelligence
1. Reward and Recognition Programs
Focusing on incentivising employees is a key pillar of successful corporate communications and gamification is a great way to do that! Implement reward and recognition for your employees using simple tools, giving them the confidence boost they need to find success, then scale and repeat.
Some of the tools we love that help create easy reward and recognition internal displays include:
Google Slides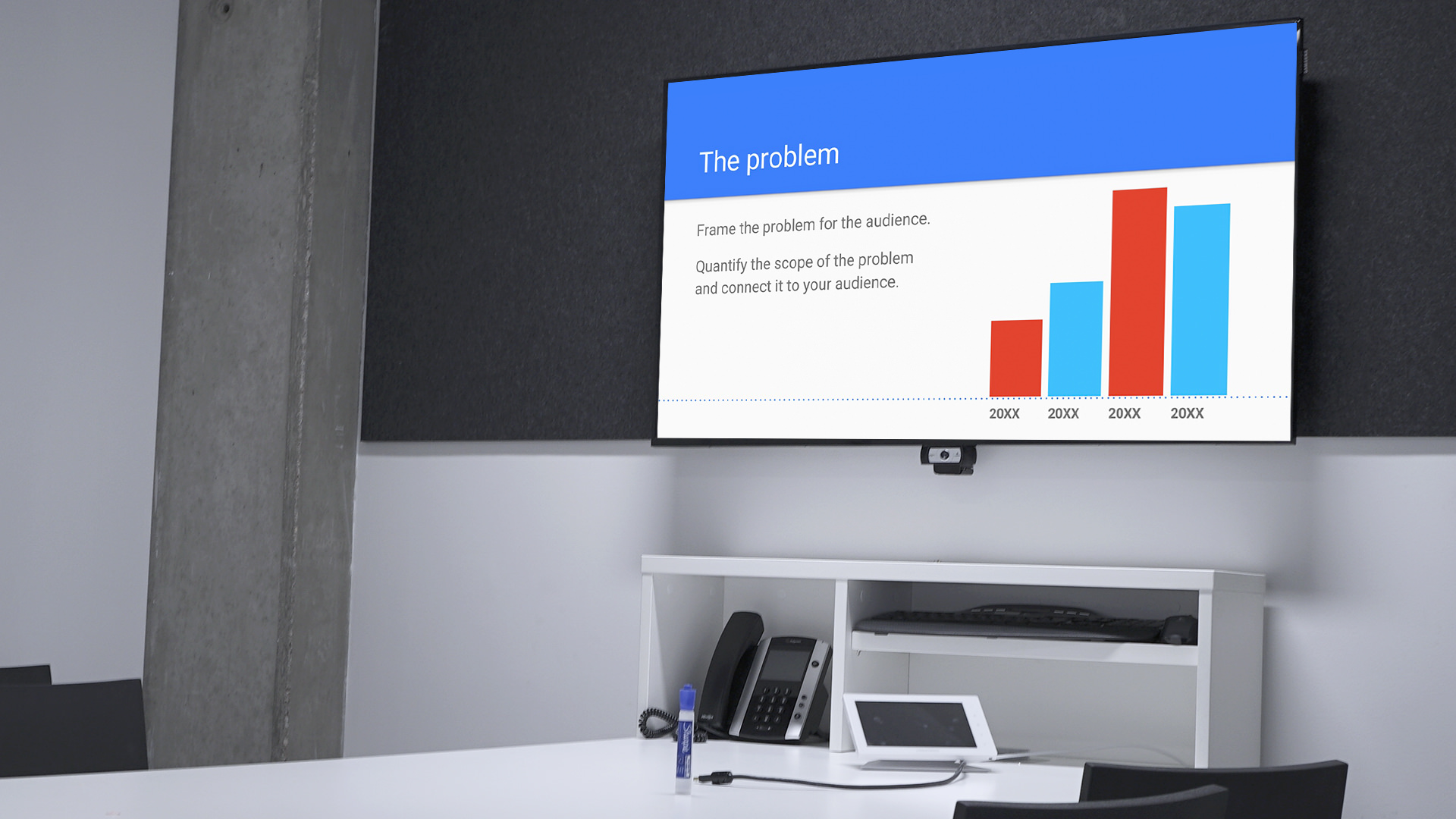 Our Google Slides app makes it easy to create and share any type of information to your screens. This could be simple leaderboards, announcements of winners or an introduction to your next incentive.
Noticeboard 2.0
Not a designer? Not a problem. Our new & improved Noticeboard app allows you to create signs and messages easily. Possibly the quickest way to give reward and recognition to your employees every time they smash the ball out of the park.
2. User Generated Content
User Generated Content, is content that is created by your employees. This is a great way to give your employees a way to be heard and a great tool to source bottom-up ideas for your business! There are many ways to encourage employees to take control of conversations and share what good user generated content looks like, you just need to find the in road to collecting and refining the best content for your organization.
Some of the easiest tools to collect and promote the use of employee-led communications include:
SocialHub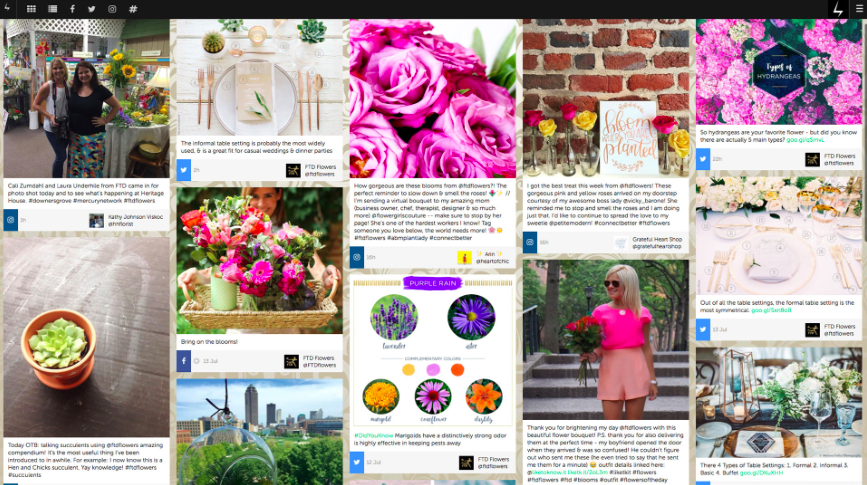 This nifty social media dashboard app, allows you to connect and share your company's social media footprint to your digital signage easily. Pulling in feeds from Twitter, Facebook and Instagram to help share the words of your employees.
Slack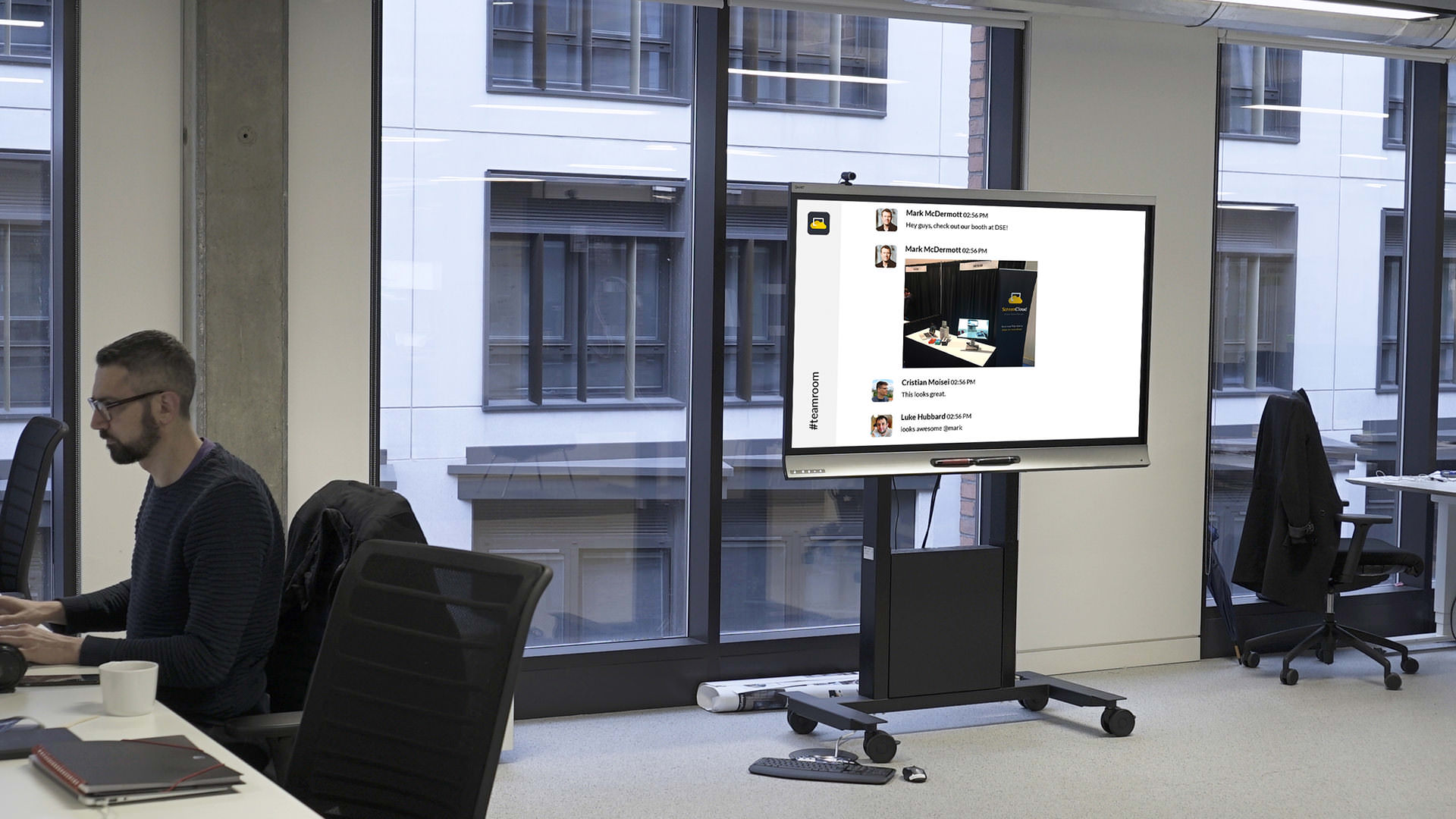 Slack is one of the most popular internal communication tools and for good reason - it's clean, slick and easy to use. If your employees are already using Slack to communicate, use Slack app to share real time messages and chats from the pulse of your company, to your screens.
3. Dashboards and Business Intelligence
We live in very exciting times where huge data sets are available at the very tips of our fingers, the down side - they can be hard to digest. This is where well formed dashboards help display your corporate communications in a way that's meaningful. Luckily there are many easy tools available to create business dashboards and make them not just beautiful but actionable too.
Dash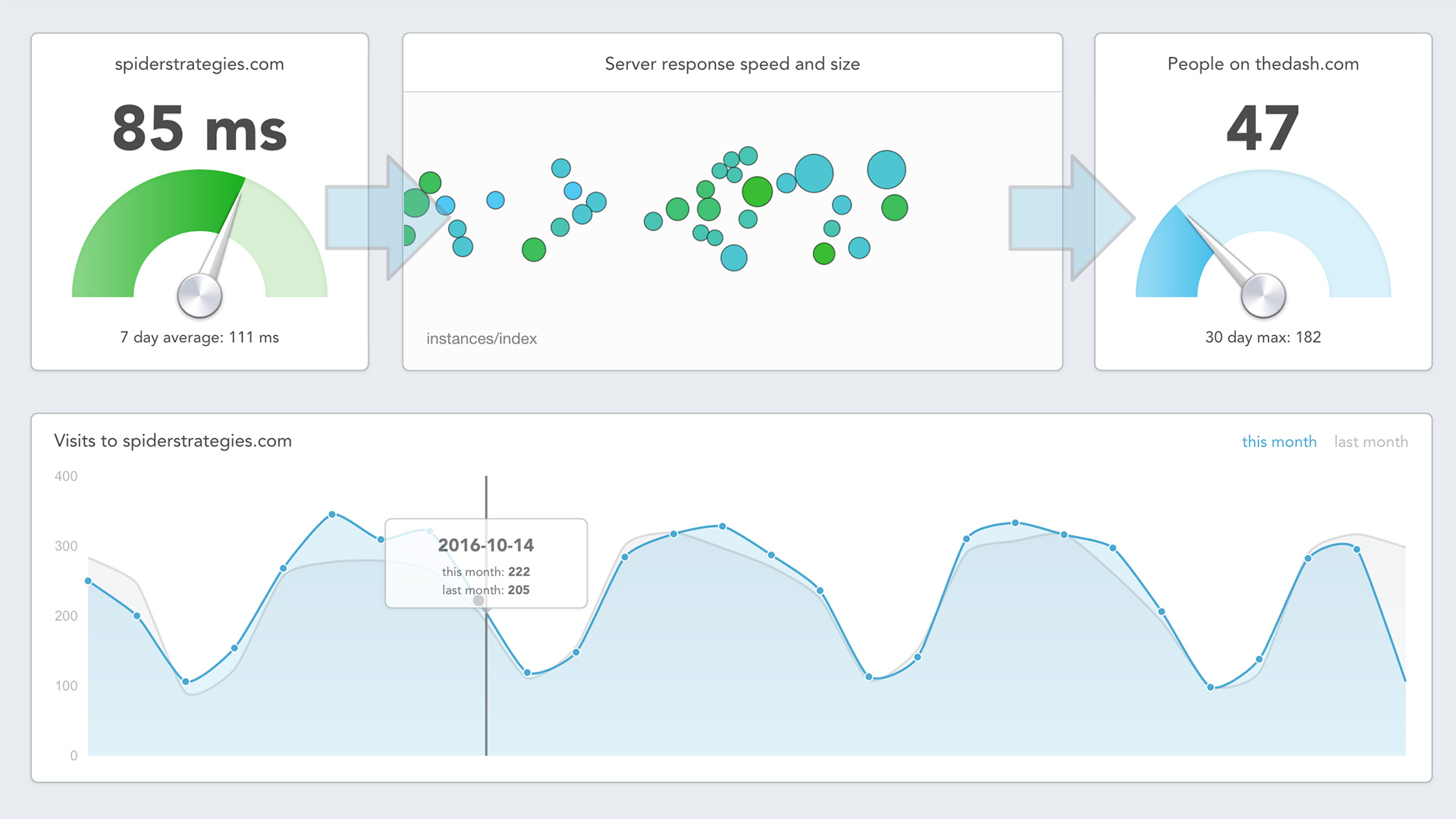 Dash allows you to create real time dashboards full of metrics from your business, office, team and sales. This gets right to the root of the data and makes it more meaningful so that your employees can take action based on fact.
Geckoboard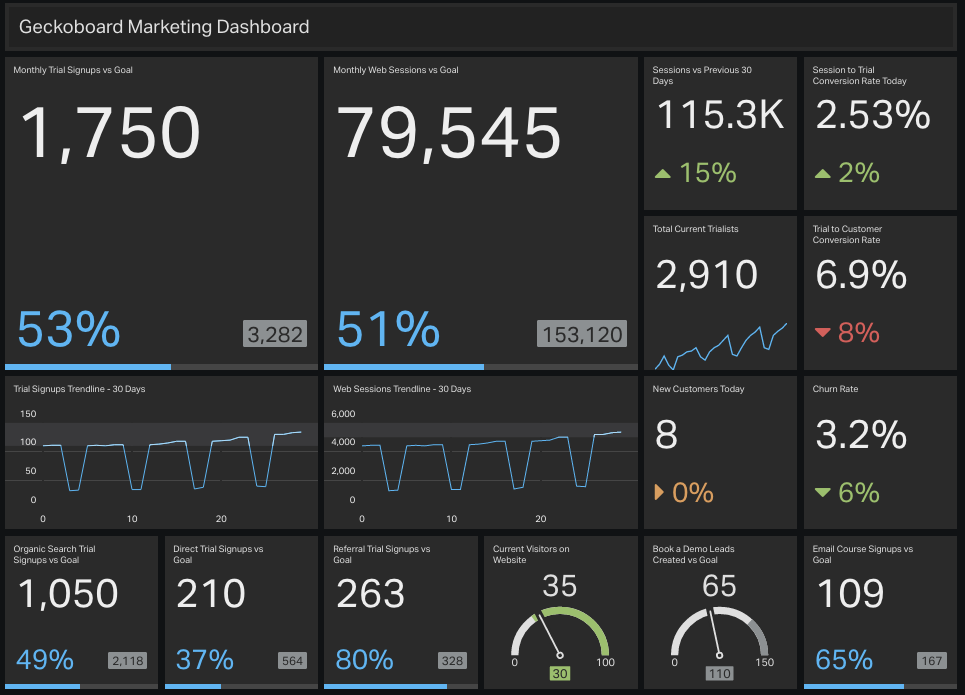 Geckoboard app is dashboards supercharged. Great visuals, clean displays and no data or coding management, which means you can "plug and play" the information you like the most.
If you want to try building some internal communication screens for your own business, you can take a 14-day free trial by going to the following link: https://screen.cloud/getstarted