More and more of us are living in smart homes, and I'm not referring as much to tastefully decorated and tidy as to the McFly residence in Back to the Future Part II, except we still have door handles – at least for now.  
So, if our houses are so smart, why shouldn't our offices be? That's where workplace automation comes in. That blissful, automagical world where we don't have to do boring things like filing, and maths. 
At ScreenCloud, we're pretty much paperless and use automation extensively, so we want to share what we've learned along the way. In this guide, we're going to look into what workplace automation actually is and why it's important, then we'll check out different automation systems and explore real-life examples of how they can be used to help transform your workplace.  
What is workplace automation? 
Workplace automation is the process of instructing software, and sometimes hardware, with network connections to create automated workflows. This is often applied to make a repetitive task happen without needing a human to do, or even trigger it. An example of automation in the workplace might be creating an onboarding flow for someone new joining the company, so the HR personnel only has to enter their name into a system, and all of the correct documents are sent to them, and the correct people notified. It might also be related to the physical workplace, for example allowing the printer to trigger a new paper order when it's getting low on stock. 
These workflows are where data is collected, processed, stored, changed, and shared between a bunch of people. Having a load of dull jobs taken care of saves huge amounts of time and frees up the "humanware" to think laterally and be creative instead, basically doing the kind of things that machines aren't as good at.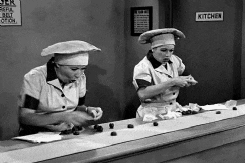 The basics of workplace automation
All good things come in threes: musketeers, Toy Story movies, Bananarama… And workplace automation, which consists of a problem, a trigger, and an action.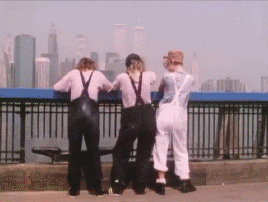 Here are the three key aspects of creating any office automation:
The Problem: An important first step on the journey towards automation is understanding exactly what in your business can be automated and what still needs a human touch. A good start is identifying any tasks or processes that people have to execute often, that take up a lot of their time, and that could be solved with some computer logic. 
The Trigger: Next, you need to consider what type of automation would solve the problems you've identified, and what the triggers will be that allow the automated flow to kick in. 
The Action: You then research what services are able to do the job. For example, we use Zapier extensively as it's able to trigger a whole load of systems that we already use, and effectively allow them a way to talk to each other. 
The importance of workplace automation
Workplace automation is like getting a robot vacuum cleaner. Once you get used to the house effectively tidying itself while you watch Netflix, why would you ever go back? Office automation sucks up tedious admin, leaving you with the following benefits: 
Saves time, money, and the planet
According to a Canadian survey, people spend 17 hours every week on reading, replying to and writing emails. This could be sped up significantly with a simple automation feature like Gmail's Smart Compose that makes predictive writing suggestions based on your writing style, so the more you use it, the better it gets. 
Another timesaver would be using email templates with different variations on the same message based on cohort or audience type, and letting automation software send them. All good CRMs have this feature. And if that's too big an investment, there are tools like Mailchimp and Constant Contact that specialize in email automation.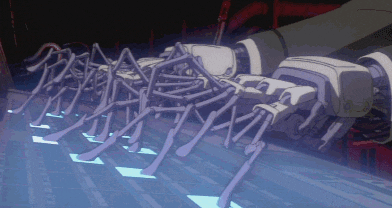 Office automation also makes a business more eco friendly because a digital culture means going paperless, which saves both office space and trees. And if everything is digital, people can work distributed and also meet distributed, so no more expensive business travel and nasty carbon emissions, just a super cost-effective way to connect your teams, wherever they are.  
Makes people happier
We all know that a happy workforce is a productive workforce. Having a digital culture is a big part of that according to a 20,000 people Microsoft study that suggests taking away mundane and repetitive tasks, like data inputting, really helps make people feel more engaged at work. Plus, then they have all that extra time on their hands to strategize, get creative, and think outside the box, which empowers people.   
Happy people also means higher staff retention, a good reputation, and more interest from top talent. 
Makes everything measurable
When you automate, all the steps in a process are recorded. That means you have data on everything, which then means everything becomes measurable, and it's easy to spot bottlenecks and fix them. When you have access to process performance metrics, it becomes easier to run more experiments in order to come up with the best possible solution to a problem. 
Workplace automation systems and real-life examples of automation
Communicating with sales leads while constantly keeping the pipeline flowing, onboarding new customers, keeping in touch with existing customers, talking to your own employees... There is so much to do and never enough time. This is where workplace automation systems can really make a difference.  
There are a lot of options out there, some that require skills in coding and others that are easy for anyone to use. When you start looking for automation software, remember that no software is built to do absolutely everything. You'll get bang for your bucks by looking for systems that integrate with a lot of other tools. Zapier or IFTTT are two examples. 
Here are some things to consider when choosing an office automation system:
How complicated is it?
How much support and training is available?
How long is it going to take the team to get good at using it?
As the company grows, will the system be able to grow with you?
What are you trying to accomplish and what ROI are you expecting to see?
Let's take a closer look at automation possibilities and systems in sales, marketing, HR, and digital signage. For real-life examples in those areas, we'll share some of the challenges we've come up against at ScreenCloud, and how we used automation to overcome them.   
Sales automation
Using software to automate repetitive, manual parts of the sales process, like lead generation, prospecting, and contact management, can really help speed things up for a sales team. 
For example, lead enrichment tools like Leadspace, InsideView, and Clearbit can do a whole lot of internet stalking for you and create incredibly detailed profiles on your prospects. That means it's a very well-informed human who steps in to engage with potential customers and build relationships.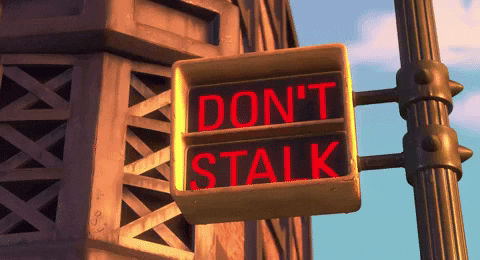 Using your chosen CRM to automate the follow-up on leads in a timely manner can be the difference between losing or closing a deal. CRMs help you create email templates where you can combine automated content with your personalized touch, or set up entire email campaigns to effortlessly follow up on leads. Tools like HubSpot, Zoho, Outreach, or Salesforce for those who can afford it, will help you with this and much more.  
Be sure to balance automation with that crucial human touch. Automate the wrong parts of the sales funnel, and people will smell a robot. Nobody wants to feel like they're just a number (even if they are).
ScreenCloud sales automation examples
Manual task: We use Trello to track which Security Documents need to be returned to which potential customers and by when. But this process involves several team members based across several of our offices located in different time zones. 
Automated solution: We use online automation tool Zapier to connect our Trello board to a designated Slack channel that then alerts the relevant people when they need to review something. This way we never lose a deal just because we missed a deadline.  
Manual task: We get 30-40 new leads coming in daily via different channels, and it was leading to duplication in Close, our CRM. It would take us several hours a week to manually fix this. 
Automated solution: We used Zapier again. This particular automation is quite intricate because it branches out into multiple potential results (details in this Medium article). In cases like this, it's handy to visualize the different paths on paper before building a flow.
Manual task: Enterprise customers often need a more bespoke service. We used to manually look through Chargebee, our billing platform, to find these bigger companies. It took ages to do and wasn't foolproof. 
Automated solution: We automated this using Clearbit to ping a designated Slack channel, alerting our Head of Enterprise to reach out with a personal message. 
Marketing automation
Digital marketing is getting more and more complex, with so many channels to experiment with and consequently so much data to keep track of. So it's hardly surprising that, according to a study by Forrester, global spend on marketing automation is predicted to rise from $15.6 billion (2019) to $25.1 billion in the next four years. The reason? Customers these days expect a highly personalized, relevant experience, and the only way for marketers to keep up with that demand is through automation.    
The life of a marketer mainly consists of identifying opportunities, executing these, then analyzing the data available to see what works and what doesn't in order to make adjustments. Rinse, repeat. Inevitably, a large chunk of time is spent on the operational stuff. Automation offloads that repetitive work and frees up marketers to think of exciting new ideas and run more experiments instead.
Pardot, HubSpot and Marketo are three well-known "Swiss Army knife" marketing automation tools that let you manage the entire customer journey from customer acquisition to advocacy. These are complete, and therefore rather expensive, solutions where you can do email automation, targeted email campaigns, manage sales leads, track customer behavior, and more, and collect all the data on that. 
But ask yourself: Do you really need four different size blades, a corkscrew, a can opener, a screwdriver and a nail file right away?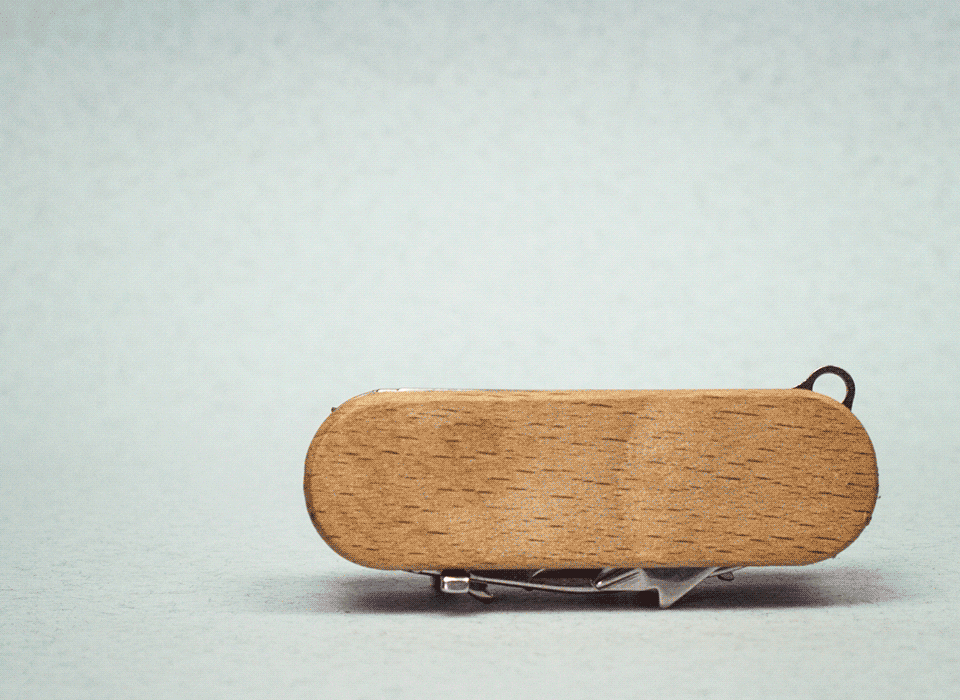 To test the automation waters, it might be less daunting to start small. Take stock of your current marketing efforts and look into what's working well and what's not. Figure out which areas could really benefit from automation, try some software that solves those specific issues, and build from there. Say you're focussed specifically on email marketing. Then Mailchimp or Drip would be a cheaper way to get started with automated drip campaigns.  
Another fairly easy automation win could be setting up a chatbox using conversational marketing tools like Drift or Intercom. For starters, a bot never sleeps so can start conversations and answer questions exactly at the time when a lead or customer wants it. It's a way of guiding new leads to the right kind of content that can turn them into qualified leads for the sales team to nurture.
ScreenCloud marketing automation examples
Manual task: Many customers get in touch with us via Twitter and we want to reply promptly, but it disrupts the workflow to be checking in on the channel regularly, just in case someone has messaged.
Automated solution: We spend a lot of our time on Slack since that's where a lot of important communication happens between our distributed teams, so it made sense to use Zapier to send a notification to Slack as soon as someone tweets us.
Manual task: We love to keep in touch with our trialists and customers, but who's got time to write that many people that many emails?
Automated solution: Autopilot helps us automate email campaigns based on customers' actions and journey stage. We use it when a customer downloads an ebook or has attended a webinar. We even use it to onboard new customers effectively by sending them useful information to help them get the most out of our product. 
HR automation
Human Resources is probably the department that deals with the highest amount of administrative tasks that could easily be automated to save time, money, and make HR more accurate and efficient.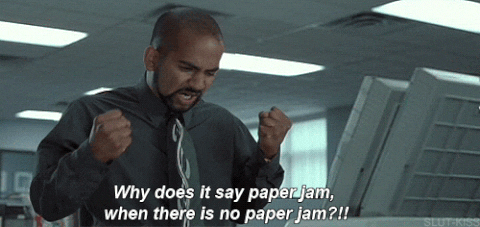 Here are a few examples of repetitive HR processes that can be both digitized and automated:
Employee data and keeping it up-to-date
Onboarding and offboarding
Timesheets, holiday requests and records
Expenses claims
Performance review records
Staff training requests and records
Payroll
Recruitment process
Zoho People, Bamboo HR, and PeopleHum are examples of complete Human Resource management platforms that cover much of the above processes. Again, if you'd rather start small, you can't go wrong with things like e-signature software like DocuSign, Juro or Adobe Sign to make the contract signing process more straightforward, or performance management tools like 15Five and Lattice to help measure employee productivity and keep track of goals and milestones set against benchmarks.
Getting rid of repetitive administration leaves more time for HR to focus on attracting top talent, and reducing staff turnover by nurturing the existing talent by improving things like company culture, training and career development. 
ScreenCloud HR automation examples
Manual task: Good onboarding is important to help new staff find their feet and integrate into the company culture, so they can start contributing and feeling part of the team. But this is also a process that can be very time consuming. 
Automated solution: We couldn't find a software that automated onboarding the way we wanted it done, so we built a flow ourselves using a bunch of different tools that could talk to each other. Here's what we did:
New starter completes a Google Form with their personal details, equipment request etc.
Zapier connects the relevant information in the completed form with the API of on-demand print company Pwinty, who make a ScreenCloud mug and a personalized card and mail it to the new starter as a welcome gift. 
The Google Form information feeds into a Google Sheet that connects to (you guessed it!) Zapier.
Zapier works out 100%, 50%, and 25% until the person's start date from the day the form was completed and then sends emails at each of those stages. The emails are tailored to the person's location and timezone and contain the following information:
- Welcome email from our Head of People
- Introduction to our employee challenge, a key part of our onboarding
- Introduction to a "ScreenCloud Buddy", a colleague dedicated to helping the new person for the first few days
- Invitation to key Slack channels
5. Zapier connects to Google Calendar to set up a lunch with their SC Buddy, a meeting with their manager, catchups with each team member, and a meeting with HR.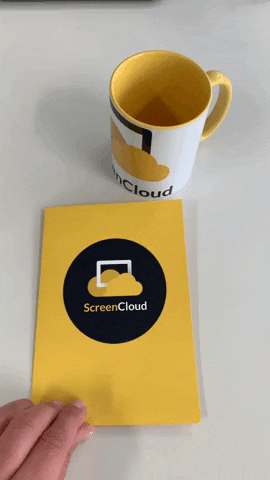 You can read more about our journey into HR automation here.
Digital signage automation
There's an overwhelming amount of information floating around inside a business every day. Unfortunately, a lot of it is hidden in intranets, chat software like Slack, emails that people forget to open, or lurking in spreadsheets that nobody looks at. 
Digital signage is a simple way to automate some of that communication and help surface things like important company news and figures, social media feeds, and customer reviews in an easy-to-access format. We believe that most successful digital signage strategies include around 75% of automated content. Why? Because this means that humans only have to remember, and find time to update, 25% of it. The rest can be pulled automatically from datasets that contain company figures, turning them into great looking dashboards, or from systems or tools you're company is already using, like Slack. 
You can connect your screens to data dashboard tools like Google Data Studio, Cyfe or Geckoboard, using digital signage software. This gives your sales team a real-time view of where they are at against their targets. Your customer support agents can see how many tickets are in the queue right now and where customer satisfaction is at. And the marketing team can track how their latest campaigns are doing.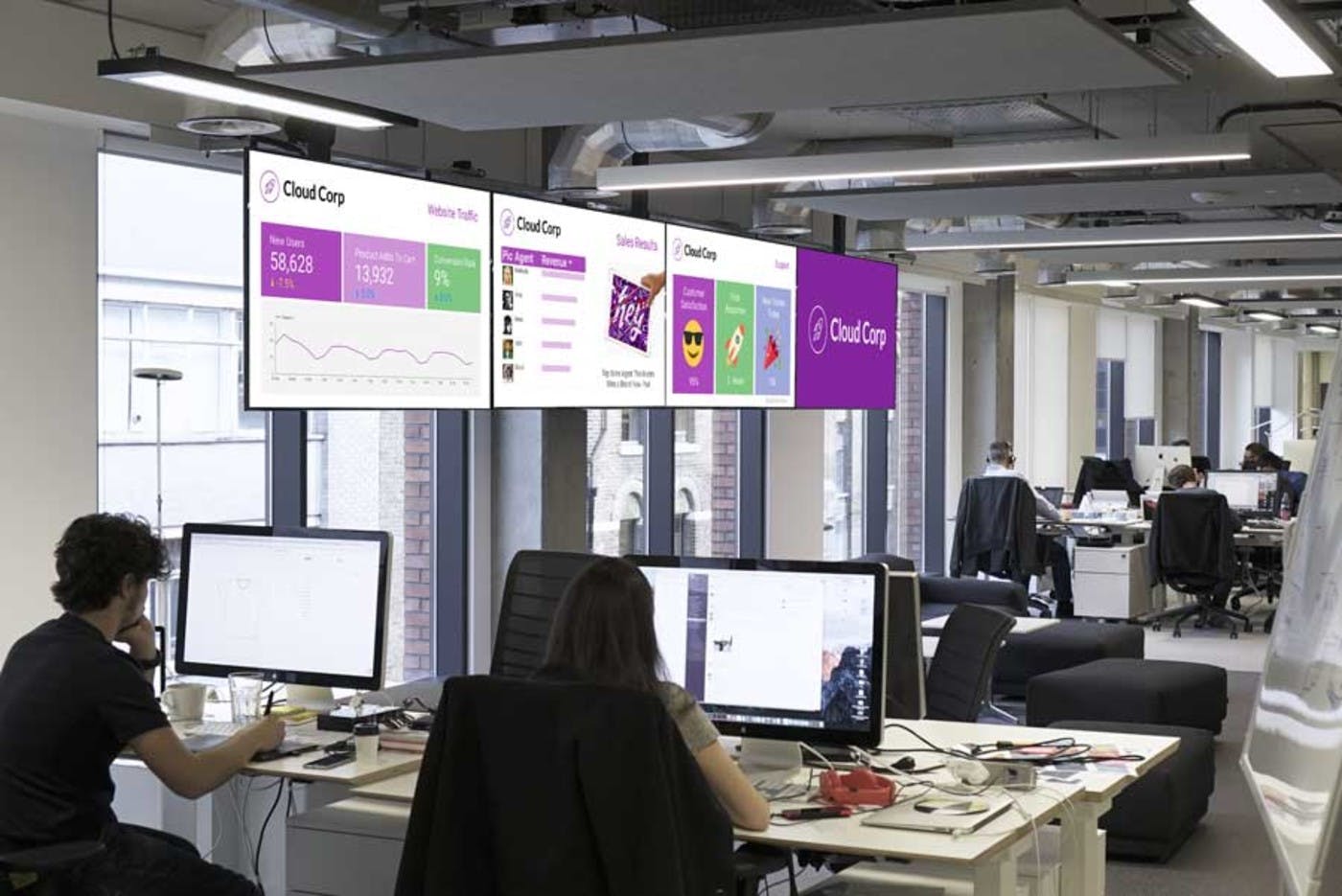 Digital signage can also be used to automate some office personalization, one of the big ways we see future workplaces optimizing for better visitor experiences. One great example of using digital signage to automate the office space is design agency Thin Martian that use ScreenCloud to quickly adapt the content on their screens when clients visit their office. 
Using the booking that's already in their meeting room software with a simple customer enrichment API service, they know who's coming and can pull that customer's brand and logo to custom-brand a welcome message, or the meeting room they're heading to.
This is a great example of how screens can use automation to personalize the office space and link up systems to real world experiences. 
Time to automate and iterate
Workplace automation offers endless possibilities, and hopefully we've inspired you to start automating processes in your workplace. Just remember that there is such a thing as too much automation. Always consider the outcomes of your automations and try to factor in unintended consequences. The last thing you want to do is go automation crazy, overstretch yourself, and end up replacing a bunch of annoying admin with even more annoying corrective admin. And even when you've hit the automation sweet spot, you still have to do maintenance work by tweaking and iterating on processes to help the machines work smarter. Robots are definitely not going to take our jobs just yet.
Start with a simple problem, and be prepared to experiment and tweak until you're satisfied. After all, Rome wasn't built in a day!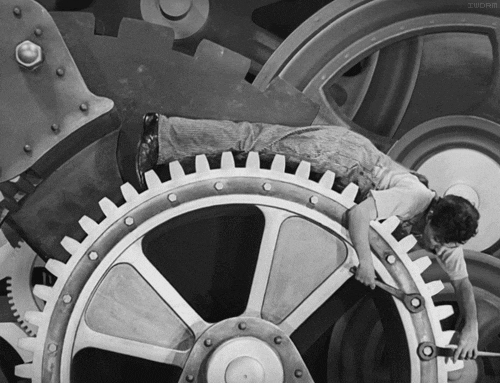 Would you like to automate your internal communications? Digital signage is a great starting point for working out triggers and using them to create automated information sharing. You get a free trial with ScreenCloud.